You don't have to break the bank to break a smile
It's easy to fall into the trap of "the more expensive the gift, the better." That's only true for the kind of people who won't show you much gratitude no matter what you get them. Instead, focus on the people in your life who'll be genuinely grateful that you took the time to find something for them at all.
When shopping for gifts under $50, focus on your recipients' favorite hobbies and interests for the maximum impact, but don't be afraid to stretch the connection. For example, your star-loving niece might adore a lamp that looks like the moon, while your mobile-game-loving dad could use some touchscreen gloves to stay warm while he plays. Whatever you go with, consider also including a heartfelt card saying why you're grateful they're in your life. Thanksgiving isn't the only time to voice those feelings, you know.
Best skin care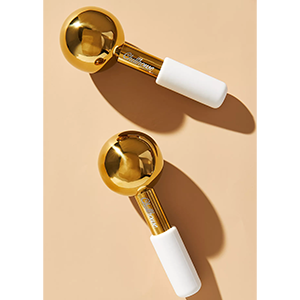 The holiday season is a stressful time for all, so giving the gift of relaxation should be a big hit.
Sold by Amazon
This set of two chill globes is used to massage the face, helping soothe, depuff and lift the skin. You only need to stash them in the refrigerator for 10 minutes before use, so your recipient can break them in practically as soon as they open them.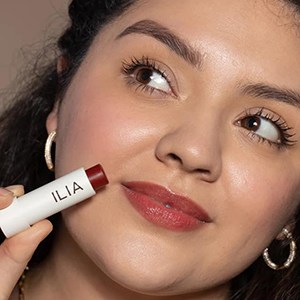 ILIA, Balmy Tint Hydrating Lip Balm
The winter season always brings dry, cracked lips with it. This fixes that while adding a pop of color.
Sold by Amazon
If your recipient is always having issues with dry, cracked lips during the winter but also wants a nice lip color for their days out, make their life easier with this lip balm and lipstick combo. It's cruelty-free and it comes in eight shades of red or brown.
Best makeup and beauty accessories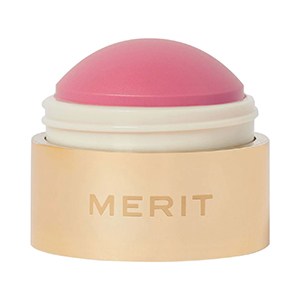 MERIT , Flush Balm Cream Blush
Keep your skin feeling moisturized and soft while adding a nice splash of color.
Sold by Amazon
Cold winter air usually brings with it some flushed cheeks. With this combination of blush and balm, you don't need to stand out in the cold, damaging your skin, to achieve the look. It comes in eight colors and is both vegan-friendly and fragrance-free.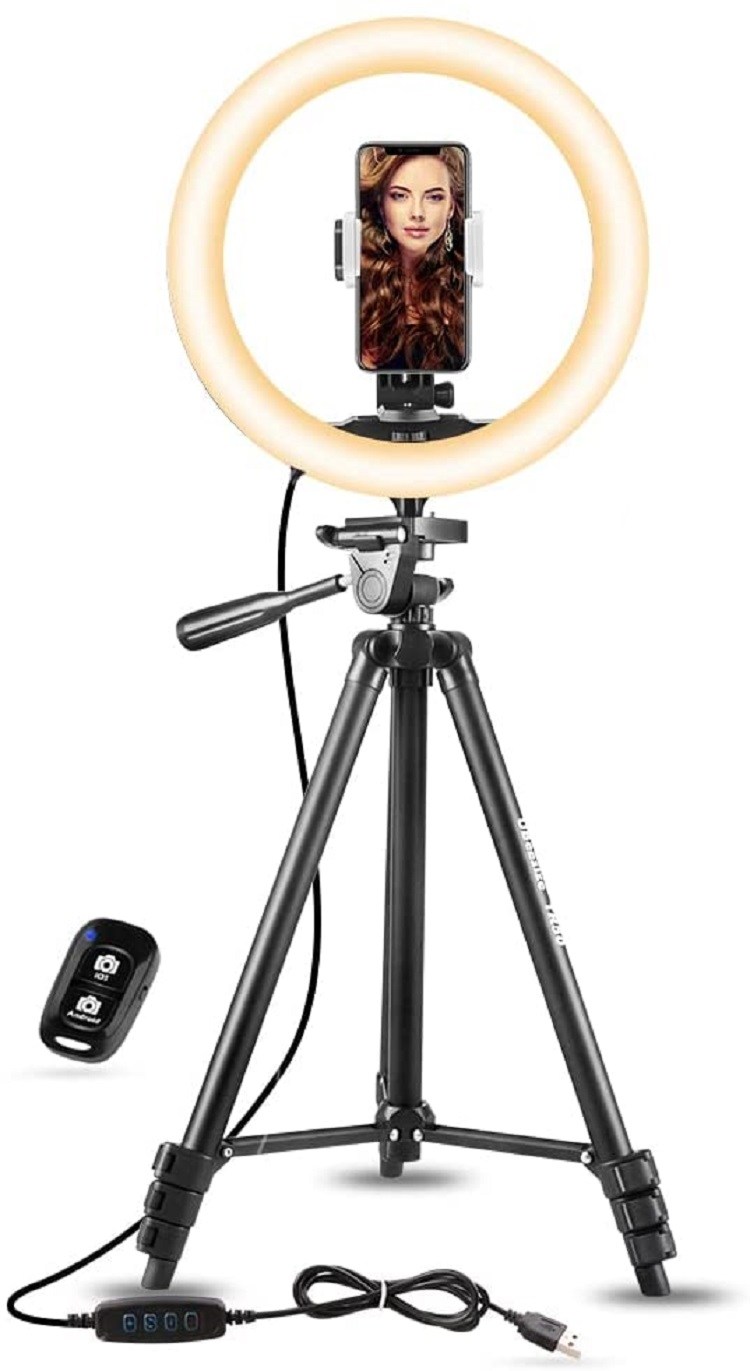 UBeesize, 10″ Selfie Ring Light
Novices will appreciate this comprehensive, yet budget-friendly ring light kit. In our tests, we liked that it offers both warm and cool tones.
Sold by Amazon
Everyone wants to be a social media star, and there are two ways to go about that. You either rely on sheer luck to go viral, or you put in the work to build your brand. You're gonna need some gear to crack that second approach, though, and there's hardly a better start than grabbing a ring light.
Best jewelry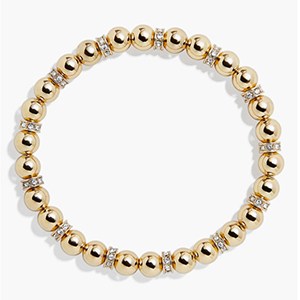 BaubleBar, Pisa Pave Beaded Stretch Bracelet
This lovely but inexpensive bracelet is an excellent way to help someone start a jewelry collection.
Sold by Amazon
Inexpensive starter jewelry like this faux gold-and-diamond bracelet is an excellent gift for young members of the family who are starting to care about their appearance. It lets them add some bling to their next ensemble while giving them the chance to learn how to keep track and take care of said bling before they upgrade to the real thing.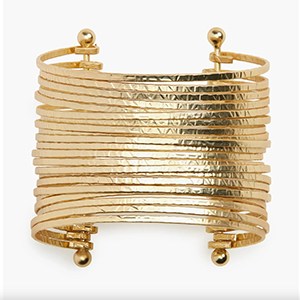 Panacea, Large Multiband Wrist Cuff
Get the multiple-bangle look without all the clatter and movement with this conjoined option.
Sold by Amazon
Of the many arm-based jewelry styles in vogue at the moment, bangles are among the most popular. You usually need to break out some cash to get enough bangles to cover the arms as is the style, but this single bangle cheats into that look with not only a lower investment, but also more comfort.
Best gloves and accessories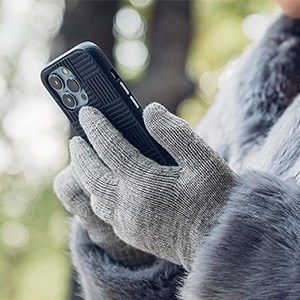 Moshi , Digits Winter Touchscreen Gloves
Never sacrifice your fingers in the winter again with these touchscreen microfleece gloves.
Sold by Amazon
Traversing the world in the cold of winter is bad enoug, but doing it without gloves so you can check your notifications or use navigation software to go somewhere new is overkill. These gloves not only let you use your phone without taking them off, but they also have a "GripTrak" pattern to prevent your phone from slipping out of your hands.
lululemon, Everywhere Belt Bag 1L
Active users will absolutely love this belt bag, which we found to be durable and comfortable during our trials.
Sold by Amazon
Fanny packs have come roaring back into fashion in recent years, and a good thing, too. They're an excellent way to keep your necessities, and some excellent extras like tissues, close by while you're out and about. You can also wear this bag slung across your shoulders if you still dislike the fanny pack look.
Best kitchen appliances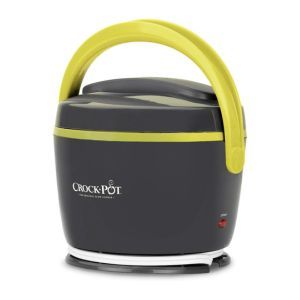 Crock-Pot, Electric Lunch Portable Food Warmer
If you're in no hurry, this user-tested heated food warmer from Crock-Pot is worth considering.
Sold by Amazon
In the dead of winter, a warm meal is a nice bonus. However, not every place has easy access to a microwave. Enter this electric lunch box. All you have to do is plug it in a few minutes before you're ready to eat, plus the bowl inside is dishwasher-safe.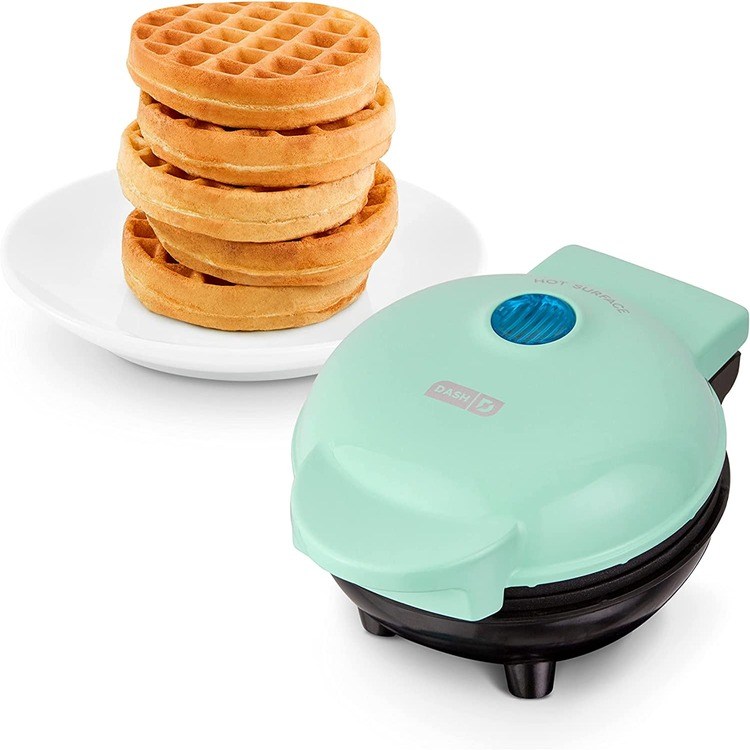 Dash, Mini Maker Individual Waffle Maker
A popular individual waffle maker that is compact and lightweight, and it cooked cleanly and evenly in our tests.
Sold by Amazon
Fresh waffles are comfort food on a cold day, but investing in a full-size waffle maker for your home can be expensive. This mini waffle maker gets around that, plus its size makes it a fun, safe activity to share with younger kids.
Best coffee makers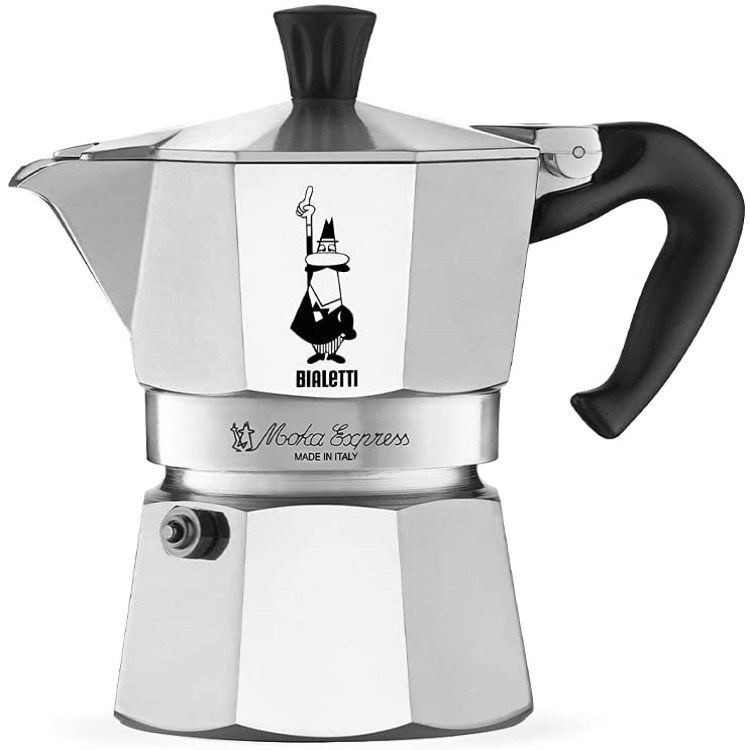 According to our tester, your espresso will be rich and strong enough to create a plethora of coffee drinks
Sold by Amazon
For many coffee lovers, the experience of sipping on a beautiful shot of espresso is one that's reserved for a trip to the local coffee shop. This little stovetop espresso maker gives the gift of at-home espresso, and the best part: it takes very little effort to use it.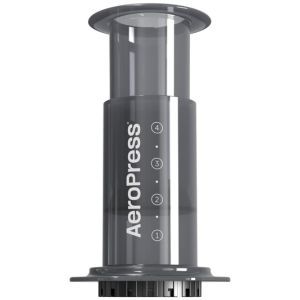 AeroPress, Original Coffee and Espresso Maker
Portable, easy to use and mess-free.
Sold by Amazon
The coffee world, outside of single-cup pod makers like Keurig's range of devices, is a complex one. Ignoring the huge learning curve of bean and grind selection, it can take dozens of cups to learn how to put together a decent latte or even a pour-over. This unique device goes a long way toward minimizing some of that effort.
Best tumblers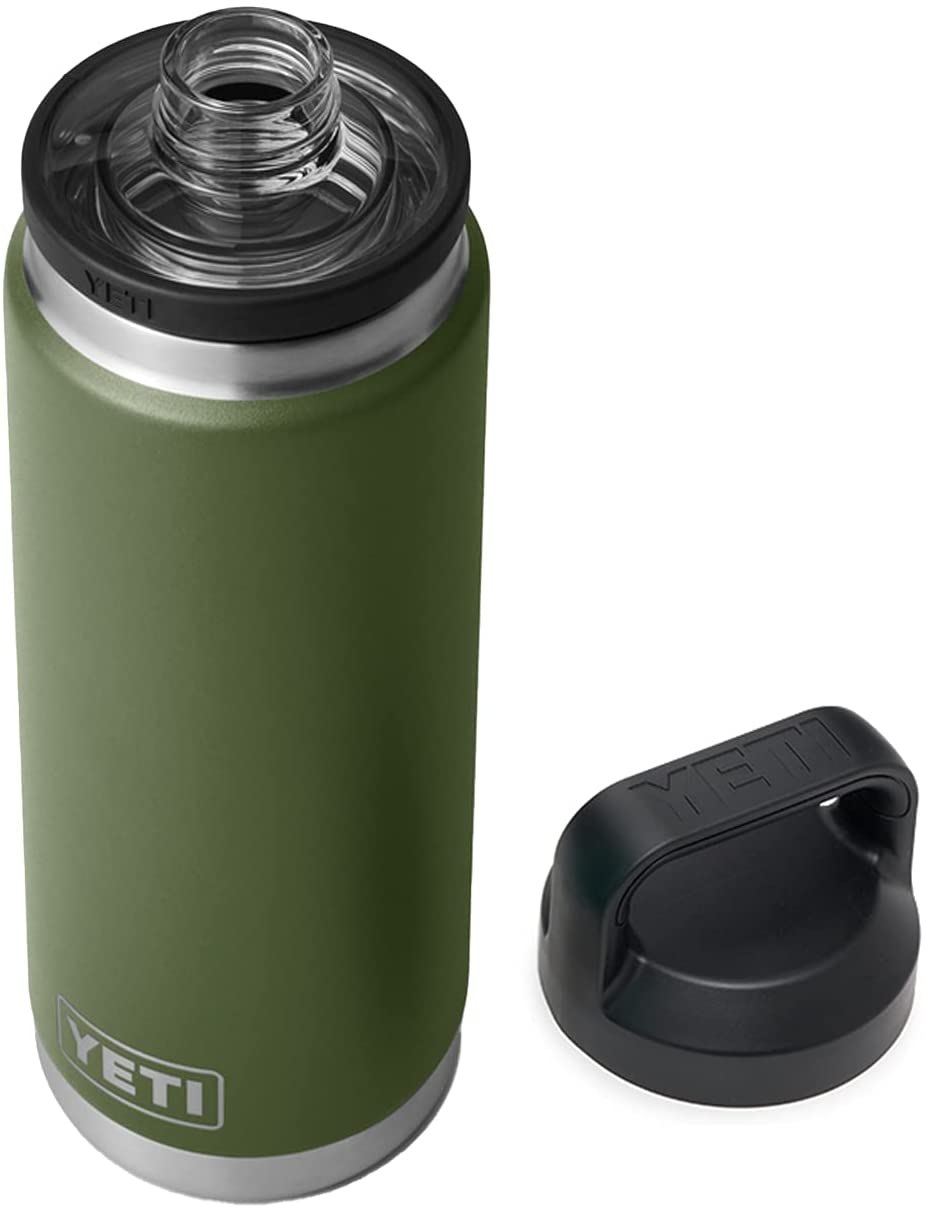 YETI, Rambler 26 oz. Bottle with Chug Cap
An ideal choice for keeping drinks at the right temperature while you're on the go.
Sold by Amazon
There are countless devices that do their best to maintain a drink's perfect temperature, but the most numerous are insulated water bottles. Avoid accidentally getting one that's not worth its insulation by grabbing this Yeti. It comes in 26 colors, so you should be able to get your recipient's favorite.
Stanley, 40 oz. Quencher H2.0 FlowState Tumbler
Never go thirsty again with this extra-large and feature-packed tumbler.
Sold by Amazon
A tumbler is a little different from an insulated bottle, which is mainly for on-the-go drinking, by being for drinking in one place. This tumbler can keep drinks hot up to seven hours, cold up to 11 and iced up to 48. It comes with a reusable straw.
Best whiskey glasses and drinking glasses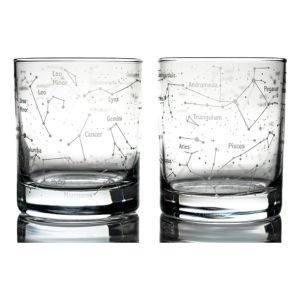 Greenline Goods, Constellations Whiskey Glasses
The constellations on this pair of glasses come from the northern hemisphere's summer night sky.
Sold by Amazon
The cocktail aficionado in your life probably has all the equipment they need to make their favorites, and then some. But they can never have enough glasses, especially those with unique designs like these constellation-focused options. Their heavy base keeps them from tipping easily, plus they're dishwasher-safe.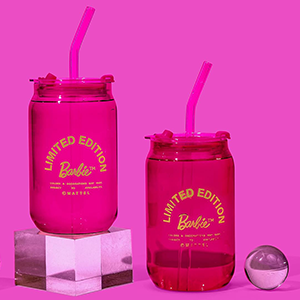 Dragon Glassware, Barbie Drinking Glasses, Set of 4
Keep the Barbie party going with this limited-edition set of Barbiecore drinking glasses.
Sold by Amazon
This set of Barbie-themed drinkware is made just in time to capitalize on the "Barbie" movie's success. It comes with four glasses that can hold up to 16 ounces each, plus they have lids and reusable straws. Two of the glasses are pink and two are magenta to help you keep track of which glass belongs to whom.
Best tech gifts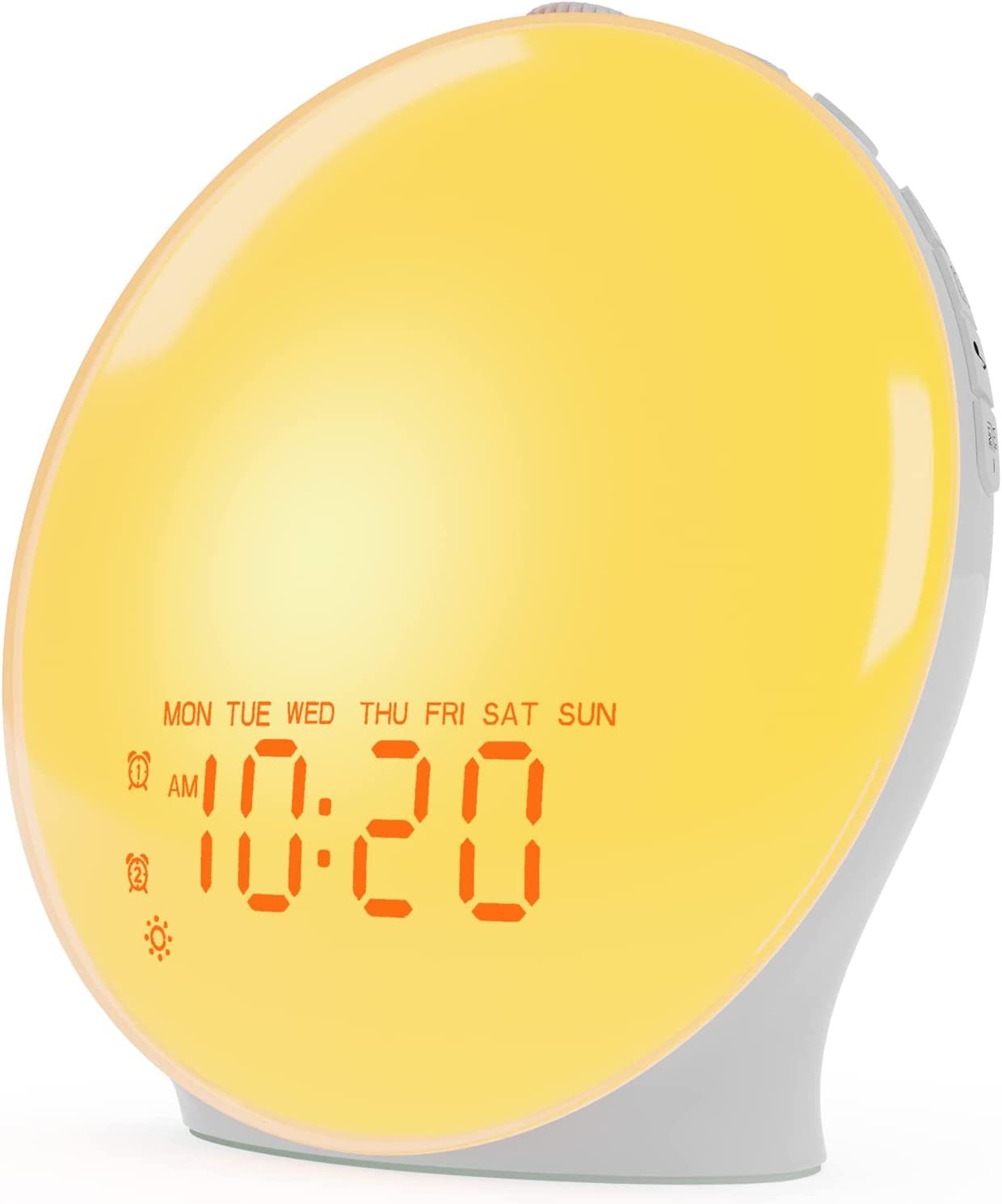 If you are looking for a natural way to wake up, we found that this is an excellent option for a subtle alarm during our trials.
Sold by Amazon
For non-morning people, waking up is arguably the worst part of the day. You can make that moment a little better with this alarm that simulates the rising sun for a gentler wake-up call. It also has built-in white noise such as rain or seagulls to help you fall asleep.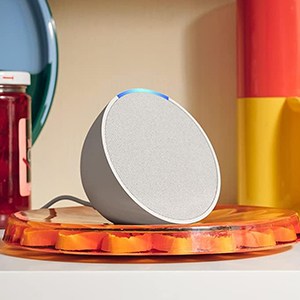 We found this miniature speaker had impressive sound quality and volume for its low price.
Sold by Amazon
This smart speaker is an excellent gift for almost anyone, but it's especially good for music lovers and smart-home enthusiasts. Even if your recipient already has a smart speaker, they can use this to expand how much of their home is covered. It uses Amazon's Alexa assistant and can sync with most major music streaming services.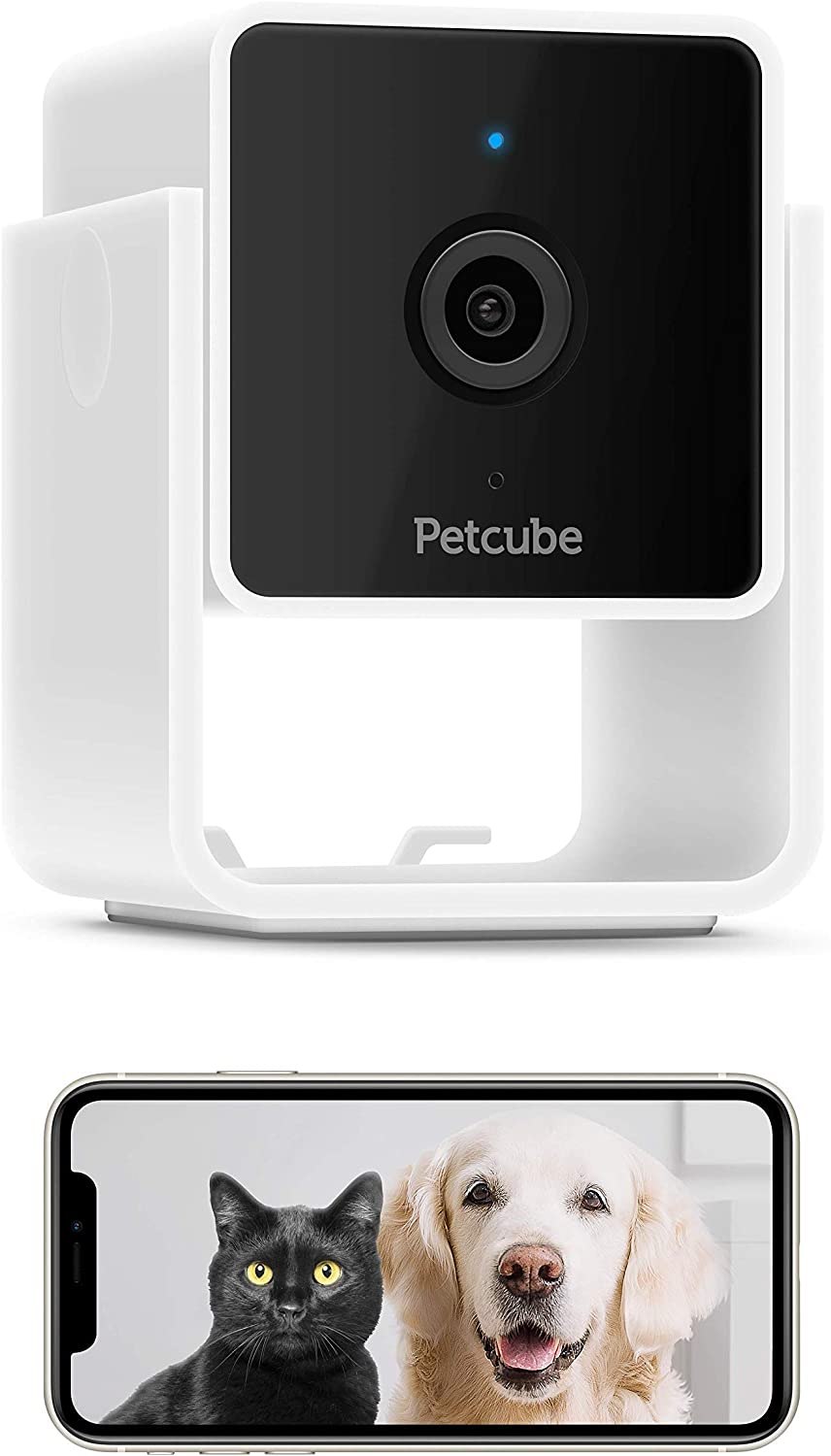 Petcube, Pet Monitoring Camera
A small and inexpensive pet camera that, according to our testers, can be easily set up anywhere.
Sold by Amazon
If there's one thing pet owners hate, it's the look of abandonment on their furry friends' faces when the owner has to leave home. You can ease that burden with this pet camera, which not only lets you keep an eye on them, but also lets you interact with its built-in two-way microphone.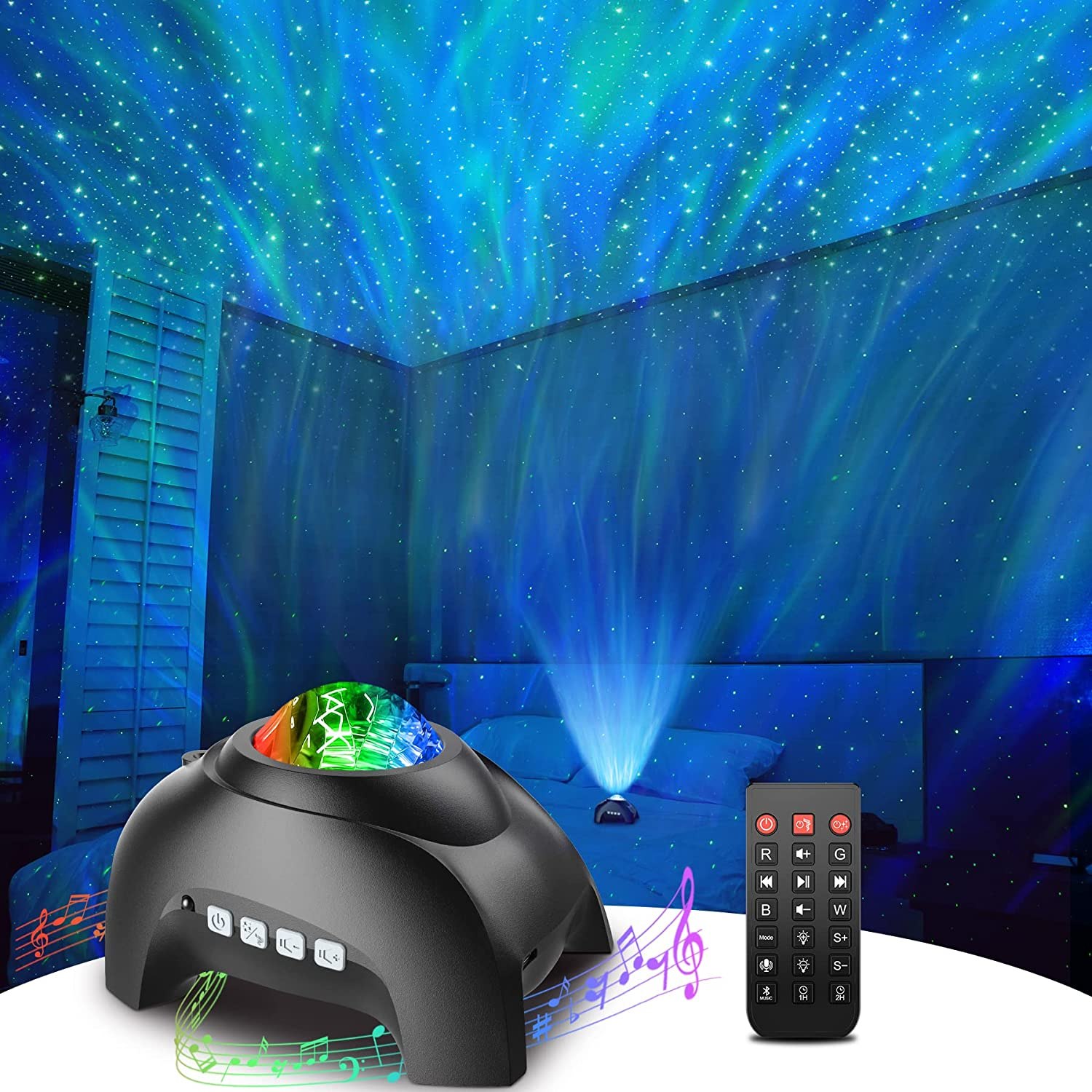 Rossetta, Galaxy Star Projector
Turns your plain, old bedroom into the Milky Way.
Sold by Amazon
This projector is the perfect gift for kids and teenagers looking to make their room truly their own, much easier and more impactful than stringing up some lights. It also works as a speaker so they can enjoy their music, or it can play built-in white-noise sounds to help them drift off to sleep.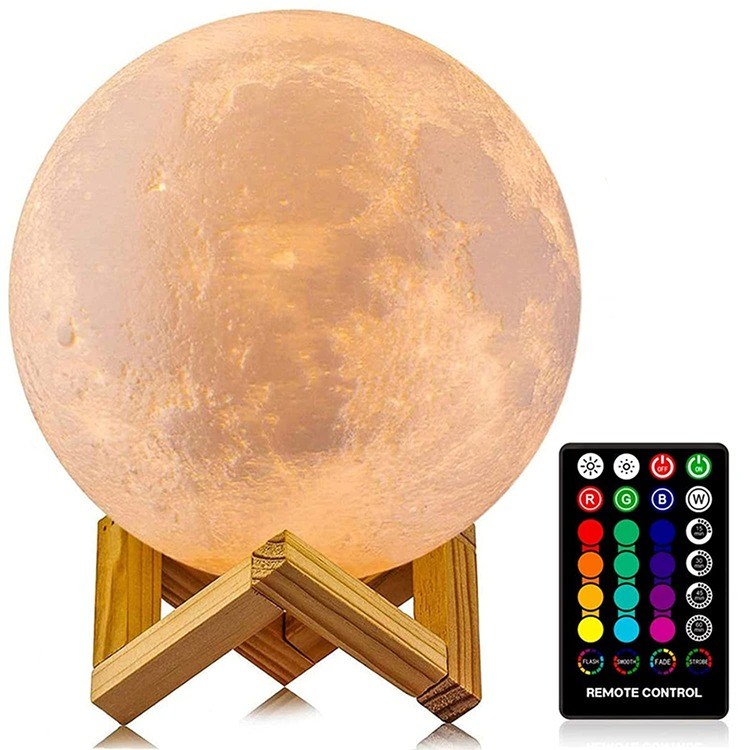 They will be over the moon with this soothing and attractive lamp.
Sold by Amazon
Unusual lamps like this moon-mimicking one are a fun gift, and it's all the better because of its many lighting options, from multiple colors and brightness levels to strobe intensities and auto-off timers. It comes in eight sizes so it can better fit its intended room.
More of the best gifts under $50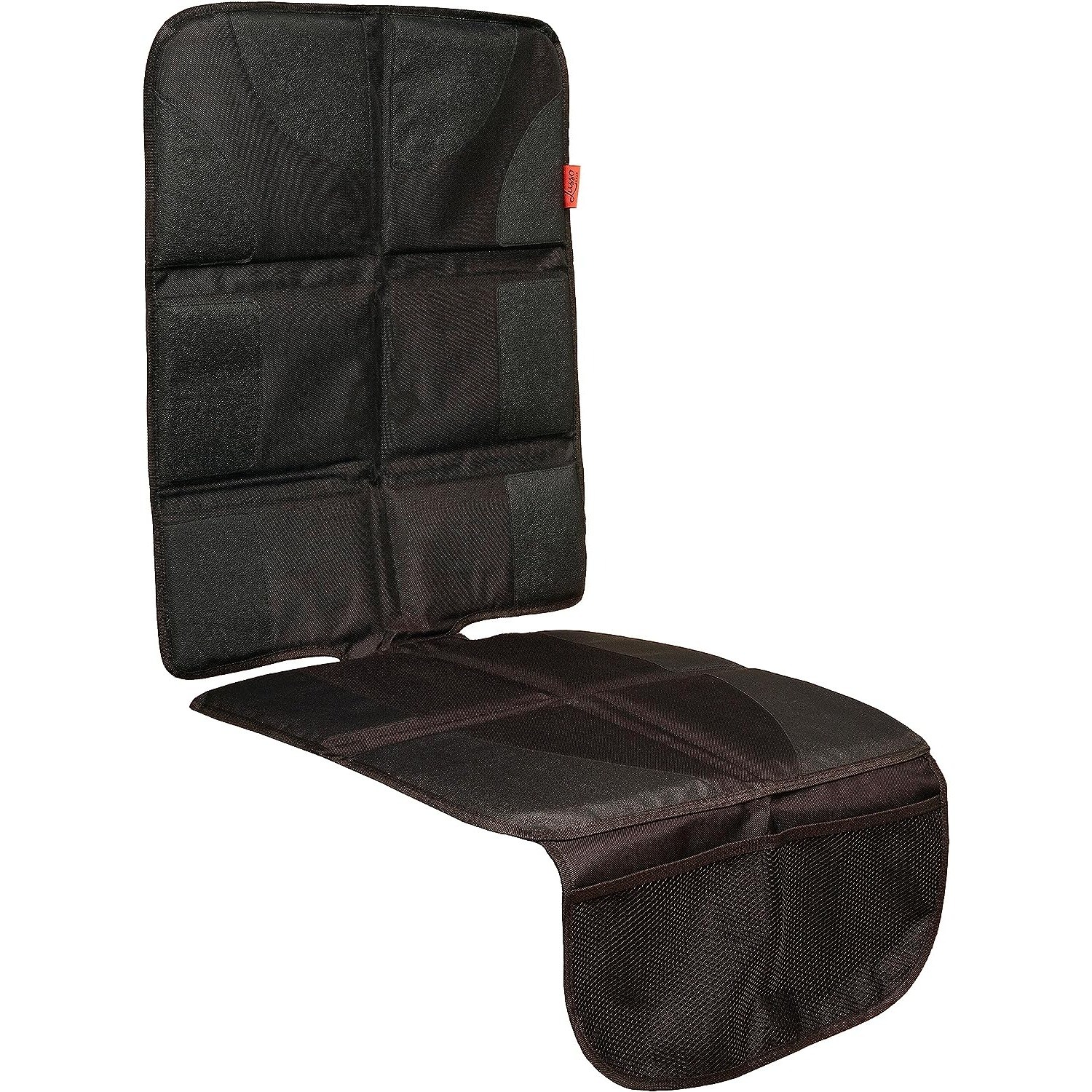 Lusso Gear, Car Seat Protector
Gets high marks across the board for its size, construction, and seat coverage.
Sold by Amazon
This exceptional non-slip seat protector is an excellent gift for families always on the go. Crafted with waterproof leather, extra-thick padding, and 2 included storage pockets, this thoughtful design will keep car seats completely protected from wear and tear.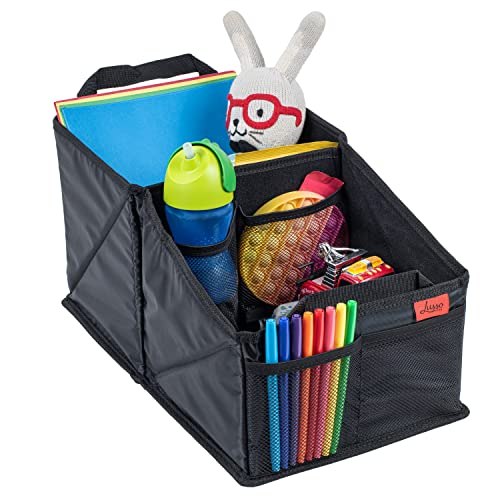 Lusso Gear, Car Seat Organizer with Cupholders
This organizer from Lusso has the most important feature: cup holders.
Sold by Amazon
The perfect gift for those who thrive on organization, this versatile seat organizer is a well-thought-out addition to any car. It comes equipped with multiple pockets, cup holders, and a zipper back pocket to ensure that your drinks and gadgets stay right where they need to be. It even includes two handles so you can take it with you during shopping trips!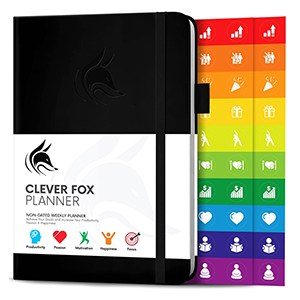 This planner is not dated so you can start using it at any time.
Sold by Amazon
This planner is packed with excellent features that let your recipient do much more than just make a schedule. That includes a section aimed at improving gratitude, a place to chart a vision board and more than 50 pages of dot-gridded paper for doodling or note-taking.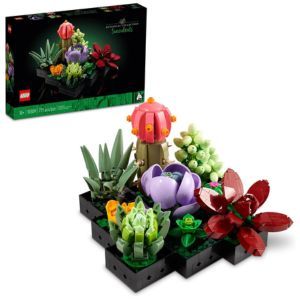 LEGO, Icons Succulents 10309 Artificial Plants Set
Flowers are a lovely gift but they usually don't last forever. These, however, do.
Sold by Amazon
This LEGO set lets you build nine individual plants, all in their own cute little "pots," themed after various succulents. It's perfect for people who like gifts that give them something to do, and it becomes a charming display when they're done. The 771-piece count means they won't blow through building it, either.
Want to shop the best products at the best prices? Check out Daily Deals from BestReviews.
Sign up here to receive the BestReviews weekly newsletter for useful advice on new products and noteworthy deals.
Jordan C. Woika writes for BestReviews. BestReviews has helped millions of consumers simplify their purchasing decisions, saving them time and money.
Copyright 2023 BestReviews, a Nexstar company. All rights reserved.