This is an archived article and the information in the article may be outdated. Please look at the time stamp on the story to see when it was last updated.
Which baby wraps are best?
Taking care of a baby requires several pairs of hands. And yet, you only have one. Finding ways to keep your only pair free while somehow still taking care of everything — and often all at once — is the name of the game.
Among the tools you can use to accomplish this are baby wraps, a form of baby carrier. A wrap keeps your little one strapped tightly but comfortably to your chest. This leaves your hands free and your baby watched and helps you and the baby bond.
What to know before you buy a baby wrap
Baby carrier types
Baby wraps are a type of baby carrier. However, "baby carrier" also refers to two other baby-carrying solutions.
Baby wraps are made of a large piece of fabric that you wrap around yourself and your baby to keep them on your chest. There aren't any buckles or straps, though they can have extras such as pockets. These are typically best for kids 3 months old and younger, and up to 35 pounds.
Baby carriers are made of several pieces and resemble a front-facing backpack. They have all kinds of straps and support as they're typically meant for kids aged 6 months and older. They usually have extra features like pockets.
Car seats are the final type of carrier since they typically have handles for moving your baby from home to car to destination and back with as little fuss as possible.
Size
The best baby wraps have no more or less fabric than you need to wrap around yourself and your baby. Too little and you may not be able to secure it properly if you can wrap it around at all. Too much and you'll either have an excess fabric that risks tangling your legs or you'll need to spend an inordinate amount of time securing it and your baby.
Making it easier is that most baby wraps are one-size-fits-all. These typically measure roughly 180 to 220 inches long and are usually preferable, as most people in your household should fit it and can help with the baby.
If, however, this size doesn't fit, you can find wraps as short as 100 inches or as long as 250 inches. Finally, you can also order custom wraps.
Pre-looped
Some baby wraps come pre-looped, meaning all you have to do is put them on. This eliminates the winding process to free up some precious moments. However, it means your wrap must be properly sized to you and likely won't fit anyone else helping out with the baby.
Color
While your baby wrap's look isn't the most important thing, choosing one you like can boost your mood, following the "look good, feel good" mantra. Go with neutral black or white to match most outfits, or pick one that's your favorite color.
Extras
Some possible features for a baby wrap:
Storage pouch: Some wraps have a pouch stitched somewhere on their body that you can fold the rest of the wrap into. This eliminates the need for an extra storage bag while keeping the wrap both contained and protected.
Storage bag: Some people prefer a separate bag rather than a built-in pouch and some manufacturers are happy to oblige.
Pockets: The best baby wraps tend to have a pocket or two for storing a snack, a pacifier or something else useful.
How much you can expect to spend on a baby wrap
Basic baby wraps cost roughly $20 to $25, with better wraps costing up to around $40 to $50. Anything costing more than this is typically a standard carrier rather than a wrap.
What are the best baby wraps to buy?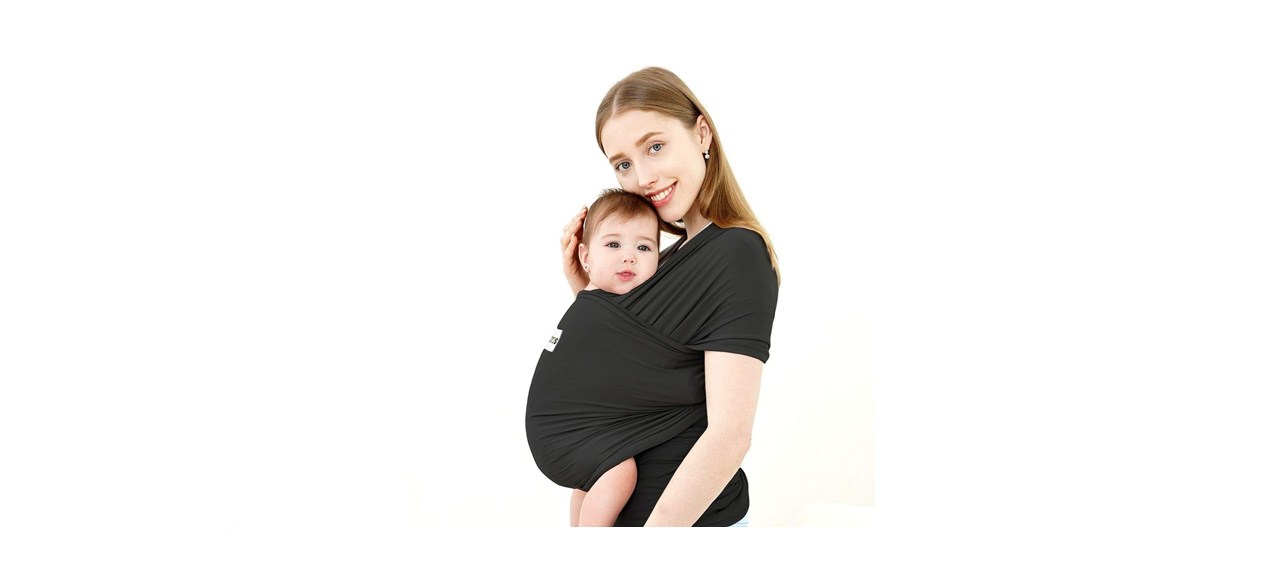 This wrap is rated to hold babies of 8 to 35 pounds and uses a rayon and polyester blend for breathability, stretchiness, and comfort. It comes in 10 colors, including two shades of gray and two shades of blue.
Sold by Amazon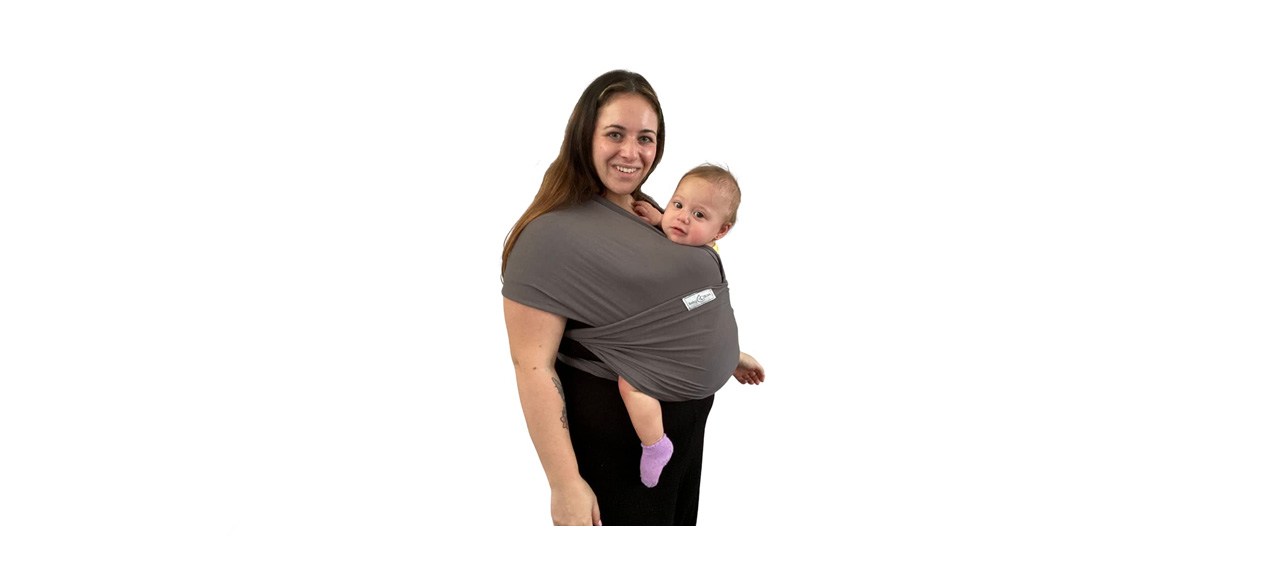 This dark gray wrap can hold babies up to 35 pounds and it comes with a storage bag. It's made of organic bamboo cotton that's stretchy, breathable and durable.
Sold by Amazon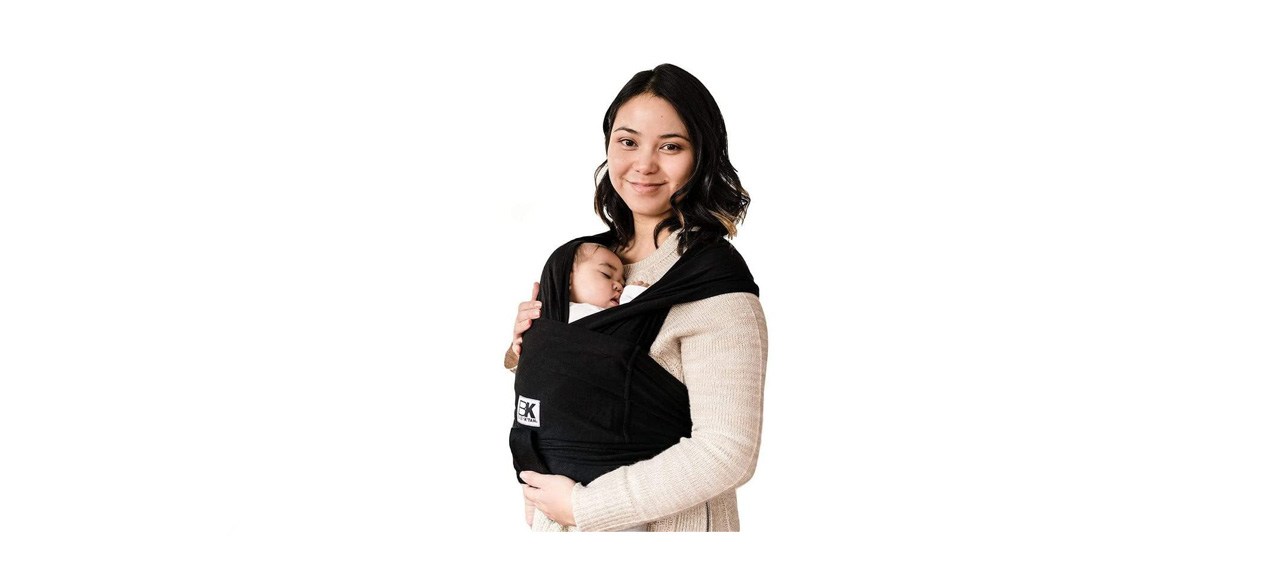 Baby K'tan Pre-Wrapped Baby Wrap
This wrap comes in specific sizes from 2XS to XL. It uses an adjustable band in the back for back support and it evenly distributes the baby's weight between your shoulders.
Sold by Amazon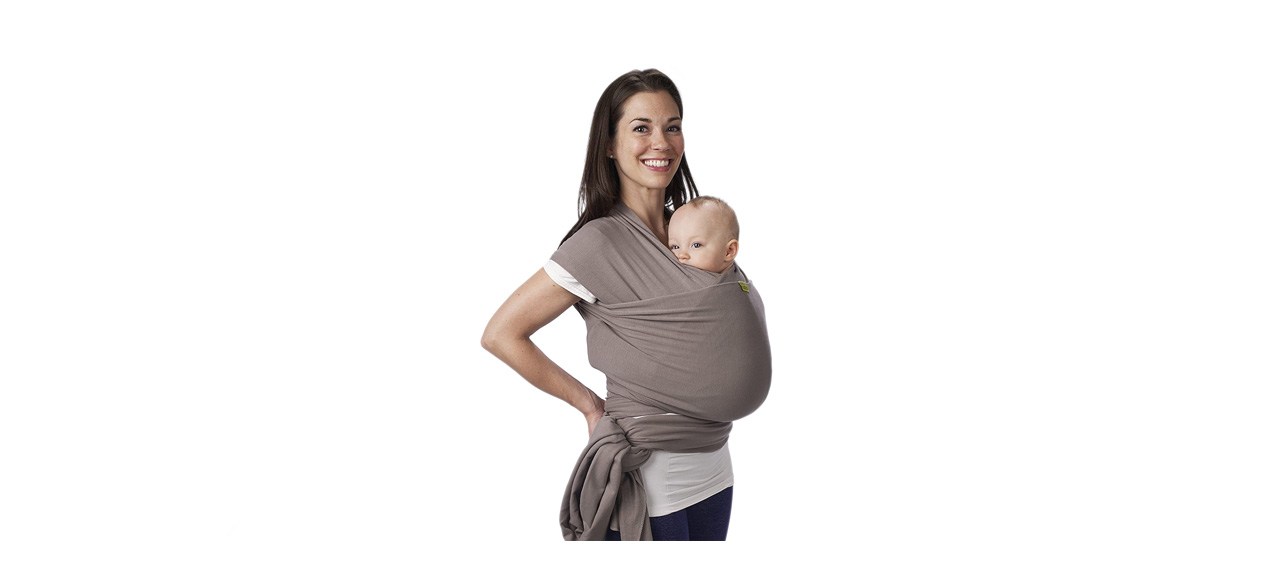 This wrap is made of cotton for softness and breathability plus a dash of spandex for stretchiness and to maintain its form over time. It comes in 15 colors, including yellow and rainbow polka-dot.
Sold by Amazon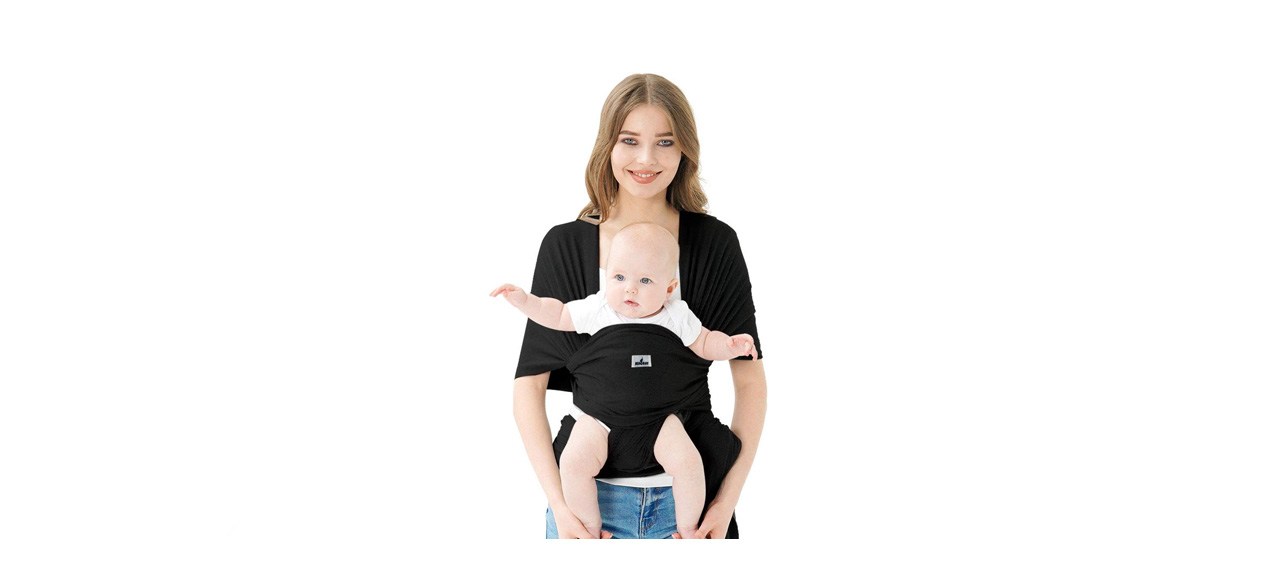 This wrap has step-by-step instructions on how to properly wear it so your shoulders and back receive the baby's weight evenly. It comes in seven colors, including three shades of blue.
Sold by Amazon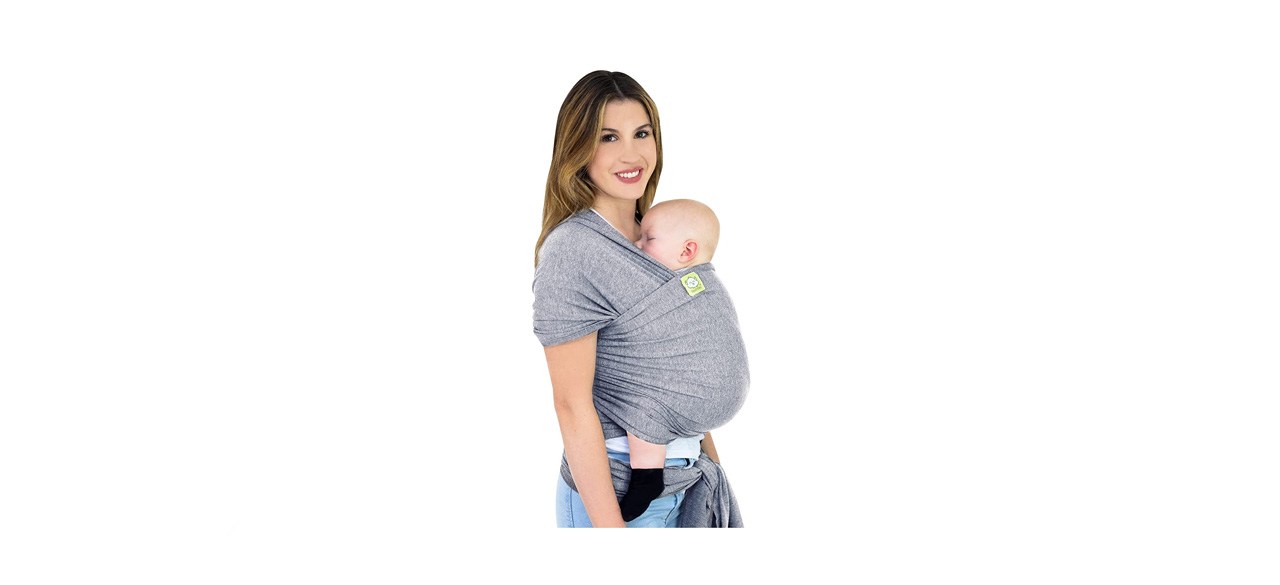 This wrap can hold children up to 3 years old, or 35 pounds. It's made of cotton and can be machine-washed. It comes in 21 colors, including solids and patterns.
Sold by Amazon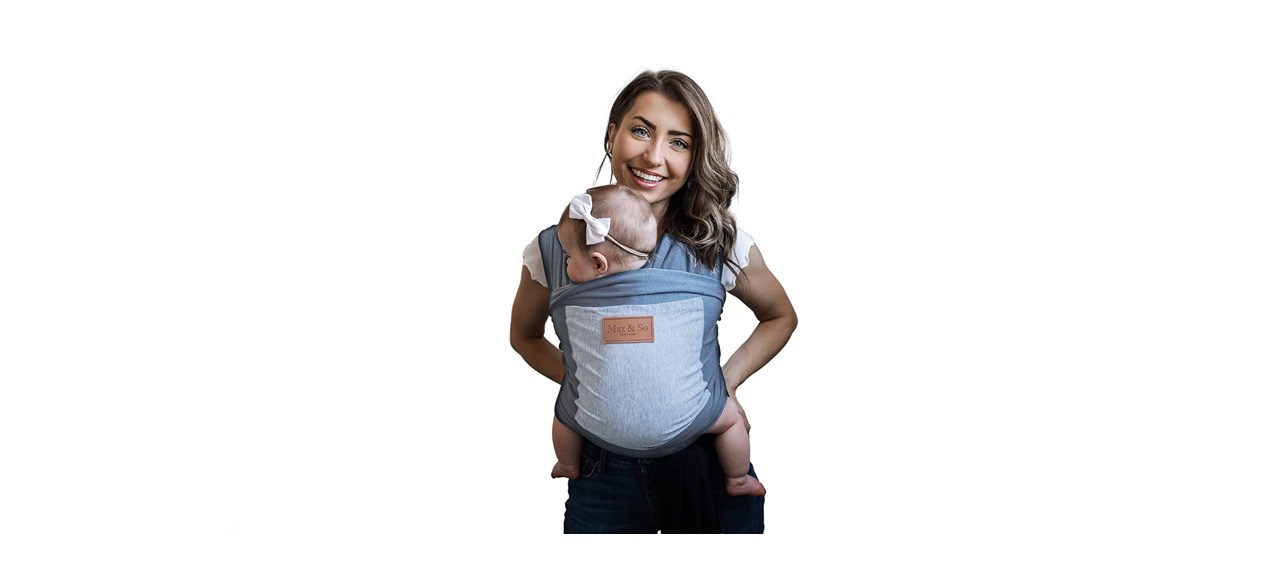 This wrap has a wide front pocket big enough to hold multiple items. It comes in six colors, four of which are solid while the other two are two-tone.
Sold by Amazon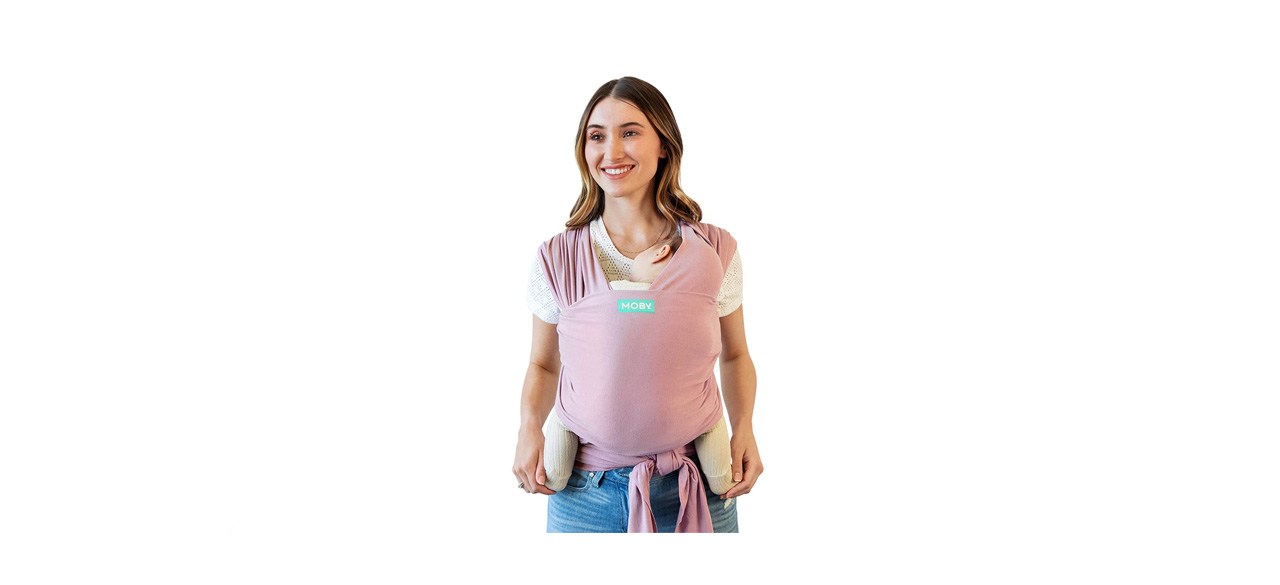 This wrap can hold babies of 8 to 33 pounds and comes with an instruction guide for several types of holds. It comes in 20 colors, including several shades of red and pink.
Sold by Amazon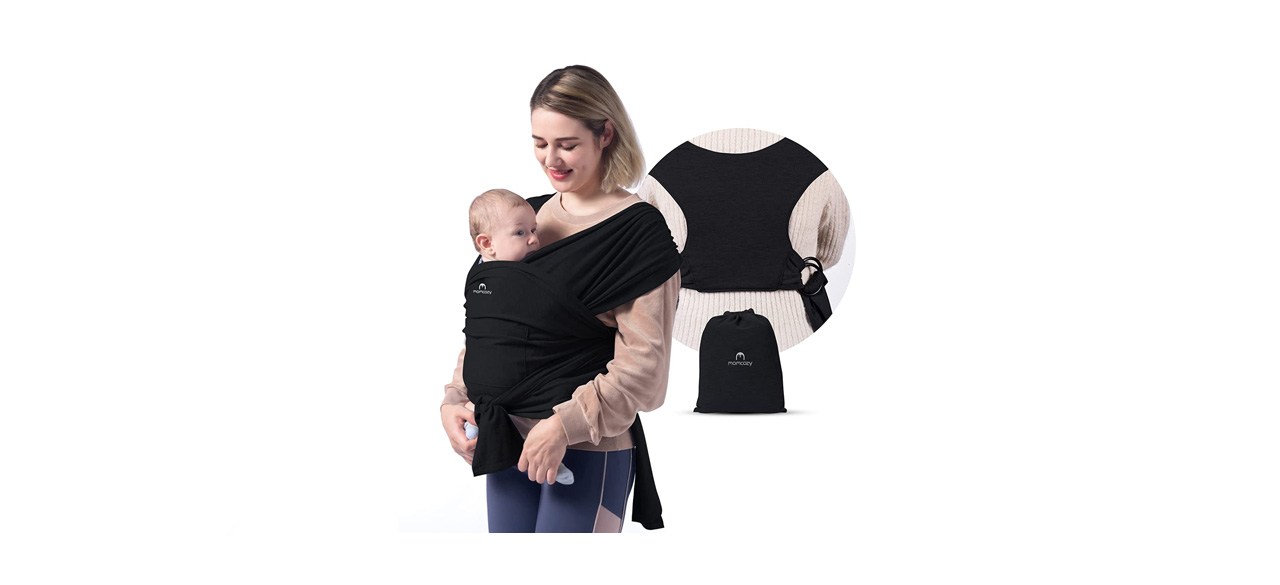 This wrap can hold babies of up to 50 pounds, a full 15 pounds more than usual. It comes in 10 colors, including solids and patterns.
Sold by Amazon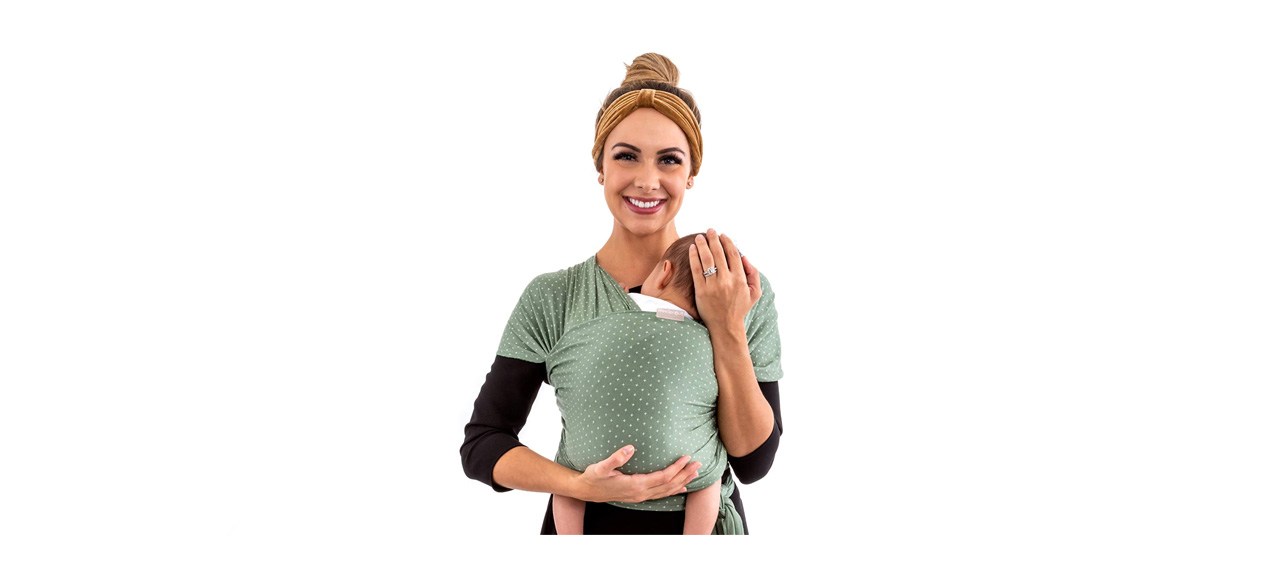 This rayon wrap can hold babies of 8 to 25 pounds, is one-size-fits-all and feels extra soft to the touch. It comes in 11 colors, including solids and patterns.
Sold by Amazon
Want to shop the best products at the best prices? Check out Daily Deals from BestReviews.
Sign up here to receive the BestReviews weekly newsletter for useful advice on new products and noteworthy deals.
Jordan C. Woika writes for BestReviews. BestReviews has helped millions of consumers simplify their purchasing decisions, saving them time and money.
Copyright 2023 BestReviews, a Nexstar company. All rights reserved.