This is an archived article and the information in the article may be outdated. Please look at the time stamp on the story to see when it was last updated.
Diapers are necessary for babies, but while they keep messes at bay, they come with their own challenges. Diaper rash is common in babies because the material tends to rub and chafe along soft skin. The result can be irritating and painful for any baby, especially for sensitive skin.
Diaper liners are great for keeping your baby's skin dry and comfortable for longer. However, if you've got a baby with already sensitive skin, it's important to pay attention to the material and texture of diaper liners to prevent rashes and discomfort.
In this article: Bumkins Flushable Diaper Liners, Wegreeco Bamboo Liners, OsoCozy Flushable Diaper Liners.
Why do babies get sensitive skin from wearing diapers?
Babies most often get sensitive skin from wearing diapers because:
Diaper rash: Diaper rash occurs from prolonged exposure to diaper wetness or friction. Diaper rash is common and easily resolved by making sure the skin is kept dry.
Allergies: Parents of babies prone to allergies should avoid diapers that use fragrances, harsh chemicals or dyes. Hypoallergenic, fragrance- and chemical-free diapers are the best solutions for keeping allergies in check.
Sensitive skin: Babies with extra sensitive skin are more prone to diaper rash and general discomfort. Barrier creams are great for reducing irritation while moisturizing the skin.
Diaper fit: If diapers don't fit properly, they can cause excessive rubbing on the surface of the skin, leading to irritation. Make sure the baby's diaper fits properly to prevent chafing.
Excessive exposure to moisture: Dampness on the skin irritates, resulting in more extreme rashes for babies with sensitive skin. Changing diapers frequently helps avoid wet material sitting on the baby's skin.
There are diapers made for babies with sensitive skin to help reduce friction and rashes. Switching to cloth diapers can also help since the cloth is gentler on the skin. Diaper liners are another way to protect your baby's sensitive skin from diaper chafing.
What are diaper liners?
Diaper liners are thin, disposable sheets placed inside cloth diapers to provide an extra layer of protection against leaks and make cleaning up messes easier. They can be made from materials such as rayon, microfiber or hemp and are designed to wick moisture away from a baby's skin and into the cloth diaper. This keeps the baby feeling dry and comfortable for longer, making it easier to clean messes.
Some diaper liners are flushable, while others need to be thrown away in the trash.
What diaper liner material is best for babies with sensitive skin?
For babies with sensitive skin, it's best to use diaper liners made from natural and hypoallergenic materials. Good options include liners made from:
Bamboo: Bamboo liners are naturally soft, absorbent and hypoallergenic, making them perfect for babies with sensitive skin.
Flannel: Flannel liners are soft and gentle on delicate skin and are made from natural fibers like cotton or bamboo.
Hemp: Hemp liners are strong, durable and naturally hypoallergenic, making them ideal for sensitive skin.
Organic cotton: Organic cotton is a safe, gentle option for babies with sensitive skin. Disposable liners from this material are easy to use.
Best diaper liners and inserts for babies with sensitive skin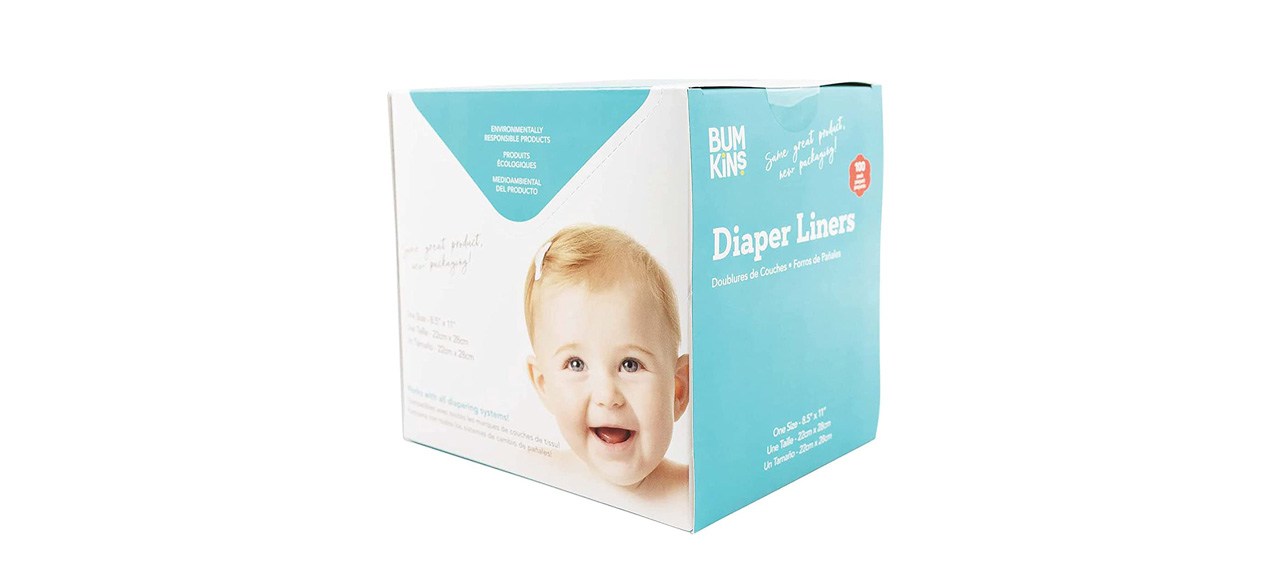 Bumkins Flushable Diaper Liners
Made from breathable viscose that absorbs moisture, these diaper liners are compatible with any cloth diapering system. They are free of bisphenol A, polyvinyl chloride, vinyl, phthalate and lead. They also have an average usage of four to six boxes per month.
Sold by: Amazon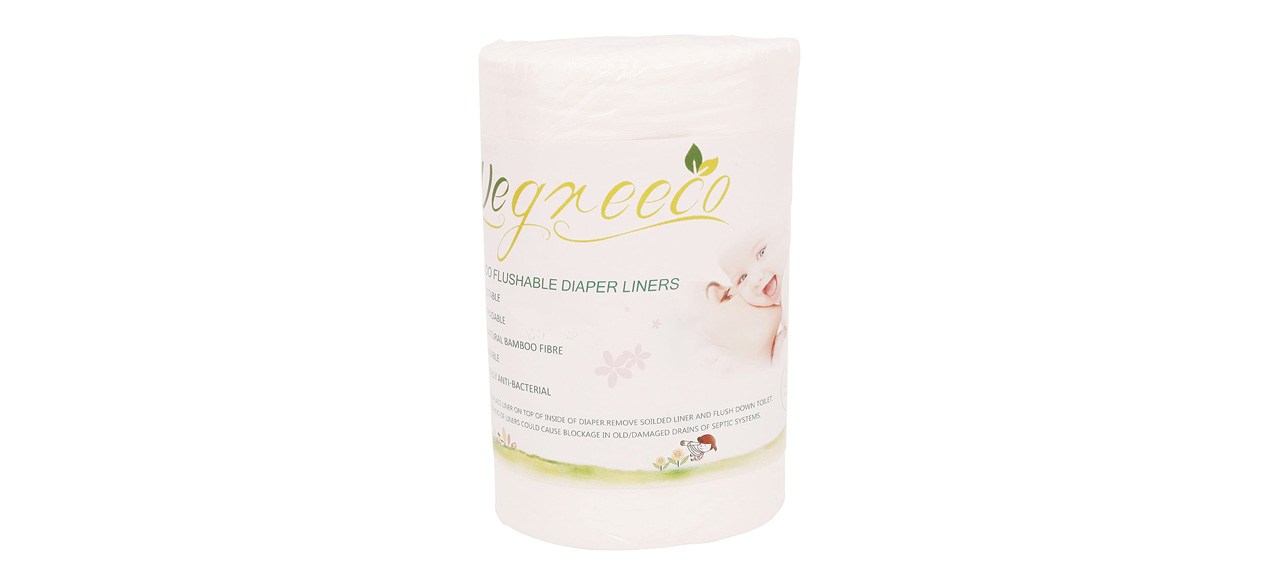 These liners are a popular choice for parents looking for an eco-friendly alternative to disposable diaper liners. They are made from bamboo fiber, known for their natural absorbency and gentle feel, and provide a barrier between a baby's skin and diaper contents.
Sold by: Amazon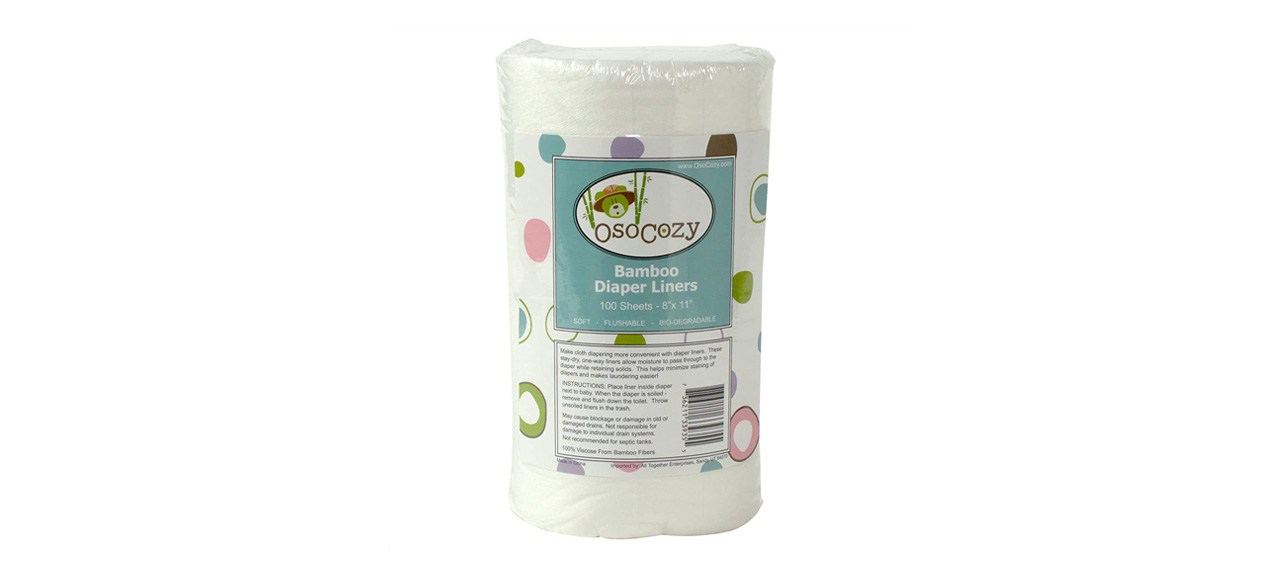 OsoCozy Flushable Diaper Liners
These flushable liners are convenient, hygienic solutions for babies with sensitive skin. Not only are they soft and flushable, but they make cleanup during diaper changes much easier.
Sold by: Amazon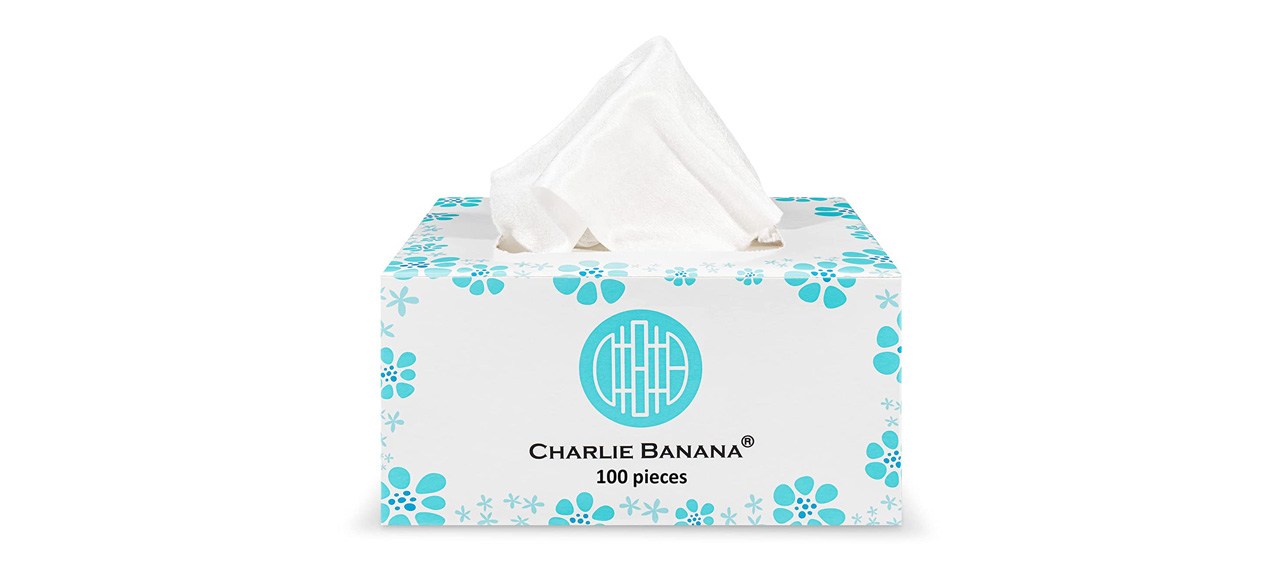 Charlie 100-Count Two-in-One Diaper Liners and Wipes
These disposable liners are made from rayon and bamboo for softness against your baby's delicate skin. The brand also commits 1% of sales to 1% For The Planet to tackle climate change and support environmental causes.
Sold by: Amazon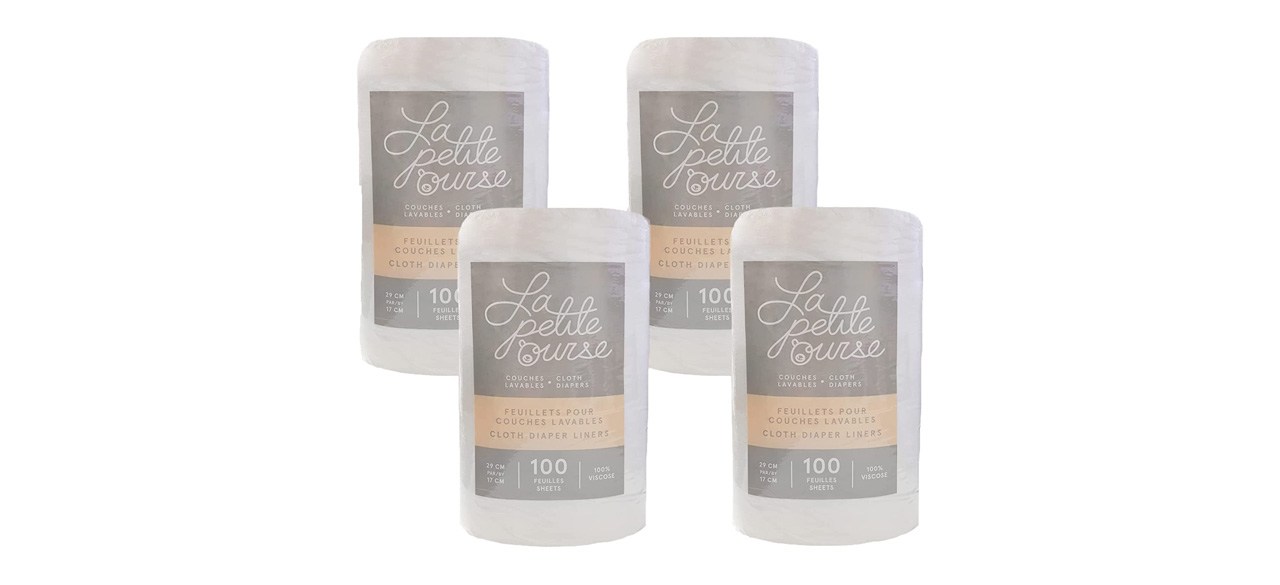 La Petite Ourse Disposable Cloth Diaper Liner Rolls
These disposable liners are environmentally friendly and certified by testing agency SGS for easier diaper change. The biodegradable liners are made of viscose and each roll contains 100 sheets that can be easily tossed after use to keep both hands and diapers clean.
Sold by: Amazon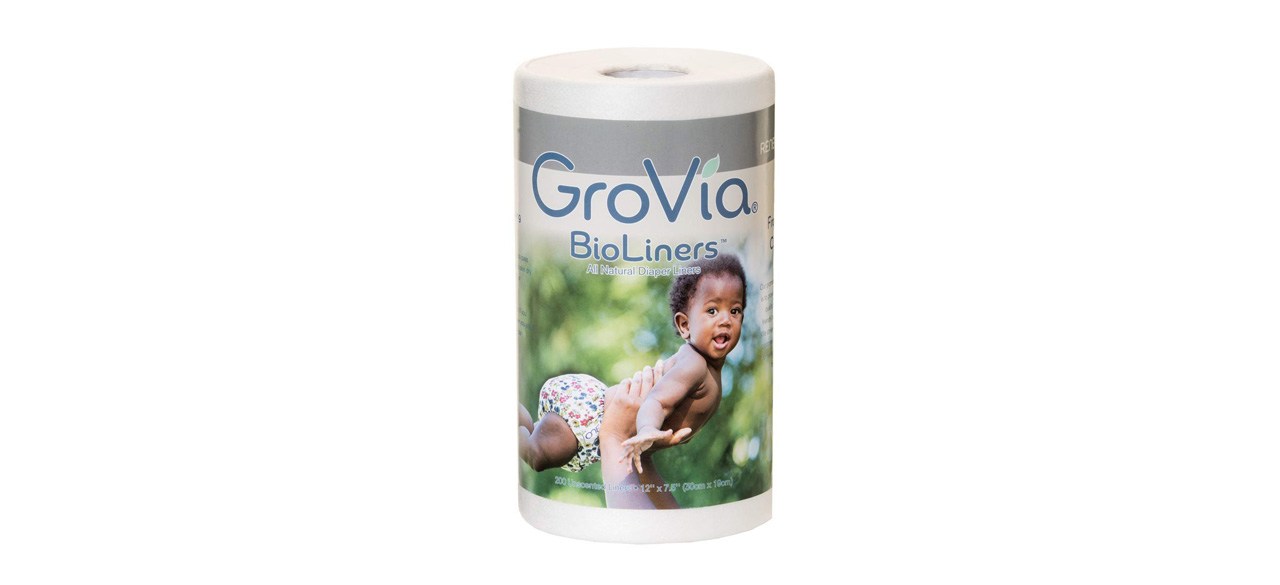 These liners are Ingeo fibers made from renewable resources such as corn, so there are no synthetic chemicals or preservatives coming into contact with your baby's sensitive skin. They let moisture pass through while holding onto solids and can be used with both cloth and disposable diapers.
Sold by: Amazon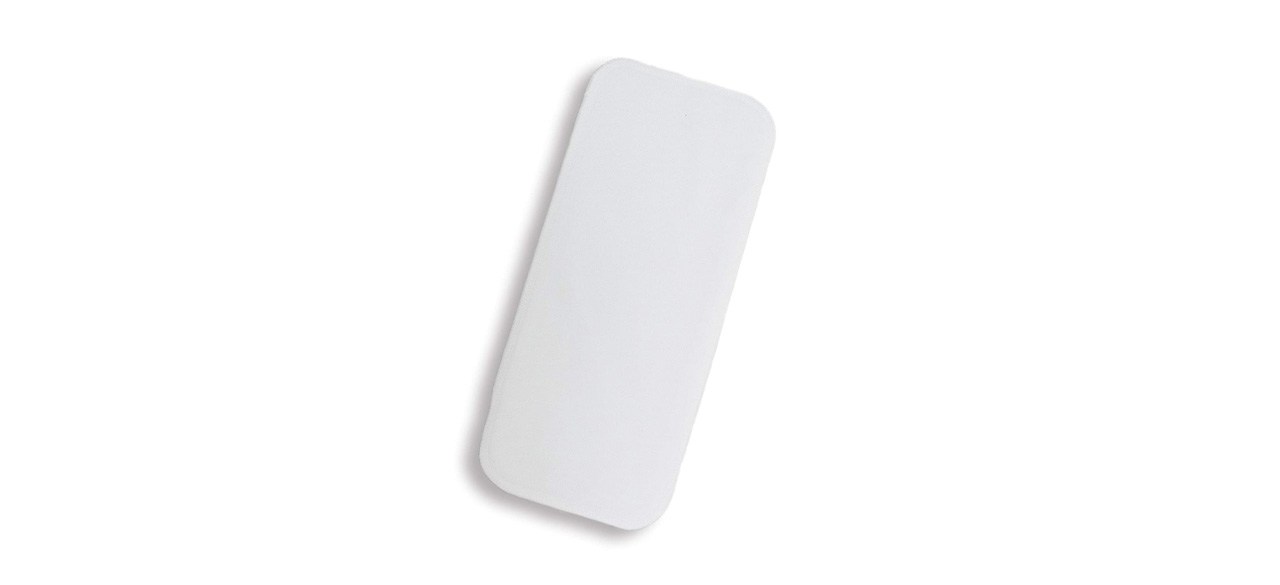 Made from hemp and organic cotton jersey, these inserts are super soft on sensitive skin. The six layers are extremely absorbent, but the inserts are thin enough to slot inside a diaper without causing discomfort.
Sold by: Amazon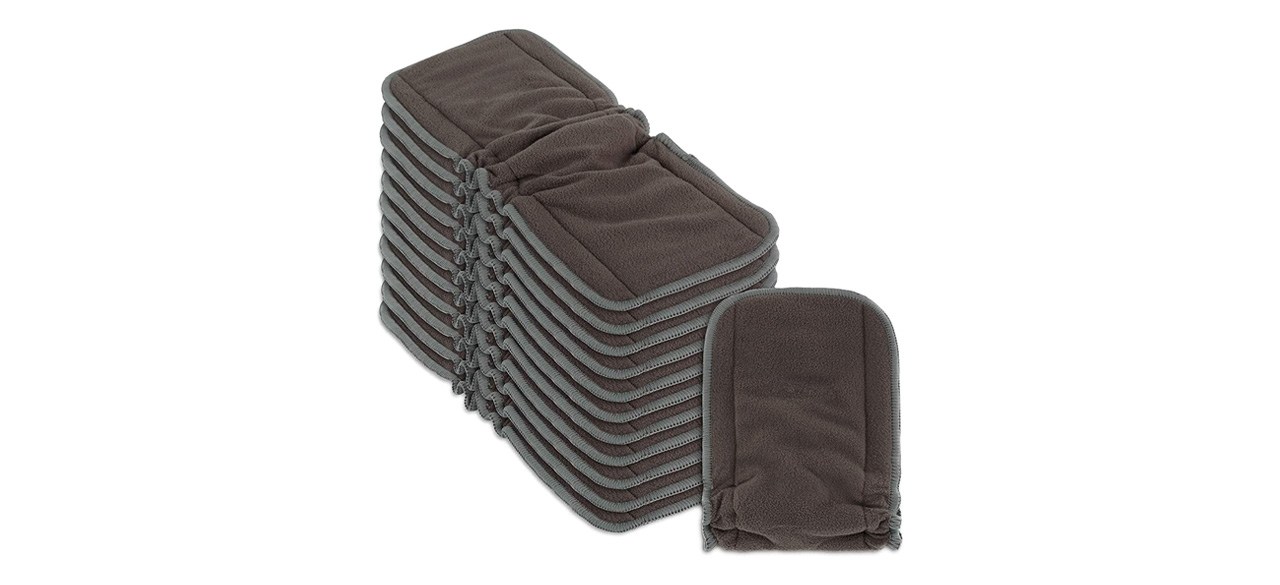 Naturally Natures Cloth Diaper Inserts
The charcoal bamboo fleece material of these liners means they're super-absorbent and machine-washable. The cloths can trap up to 10 ounces of liquid for extra long dryness and comfort.
Sold by: Amazon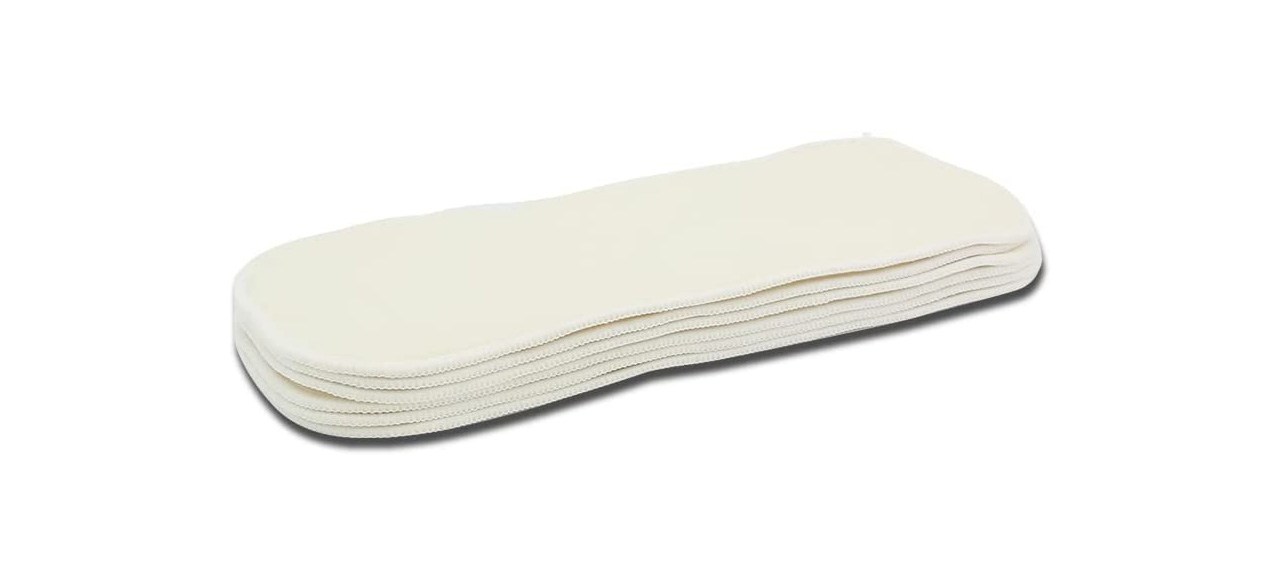 Bungies Four-Layer Hemp Cotton Inserts
This set includes five cream-colored inserts suitable for use with cloth diapers. They're very thin, but the soft hemp is super absorbent for quickly wicking moisture away from the skin.
Sold by: Amazon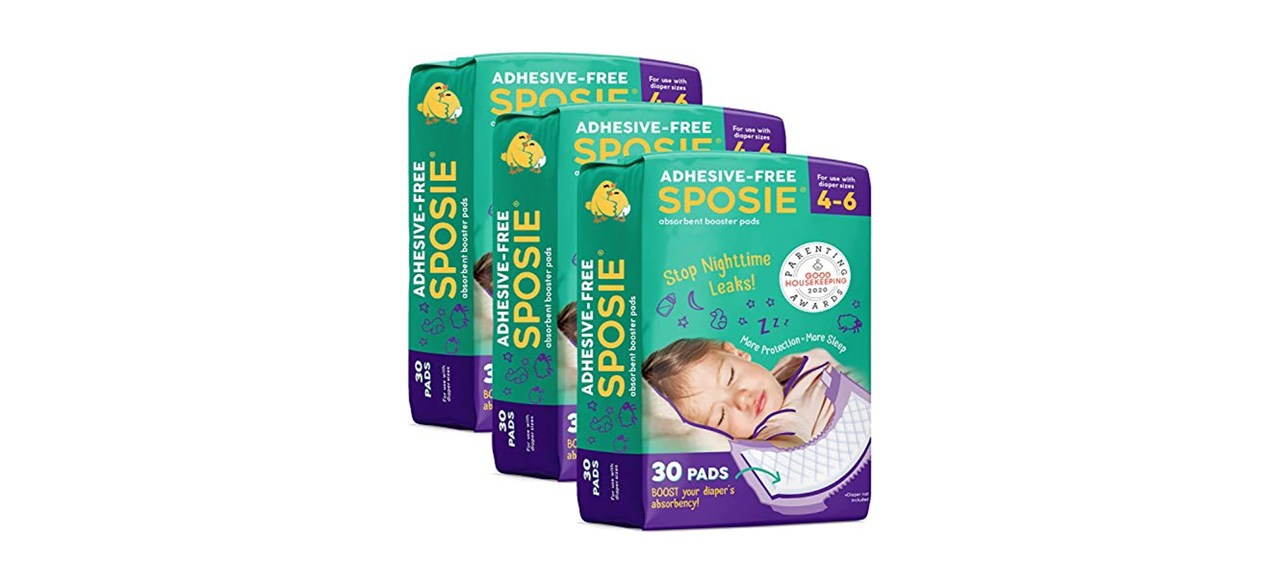 Sposie baby diaper boosters are designed to absorb excess moisture and prevent leaks. They're highly absorbent and hypoallergenic, with a non-adhesive design for convenient repositioning.
Sold by: Amazon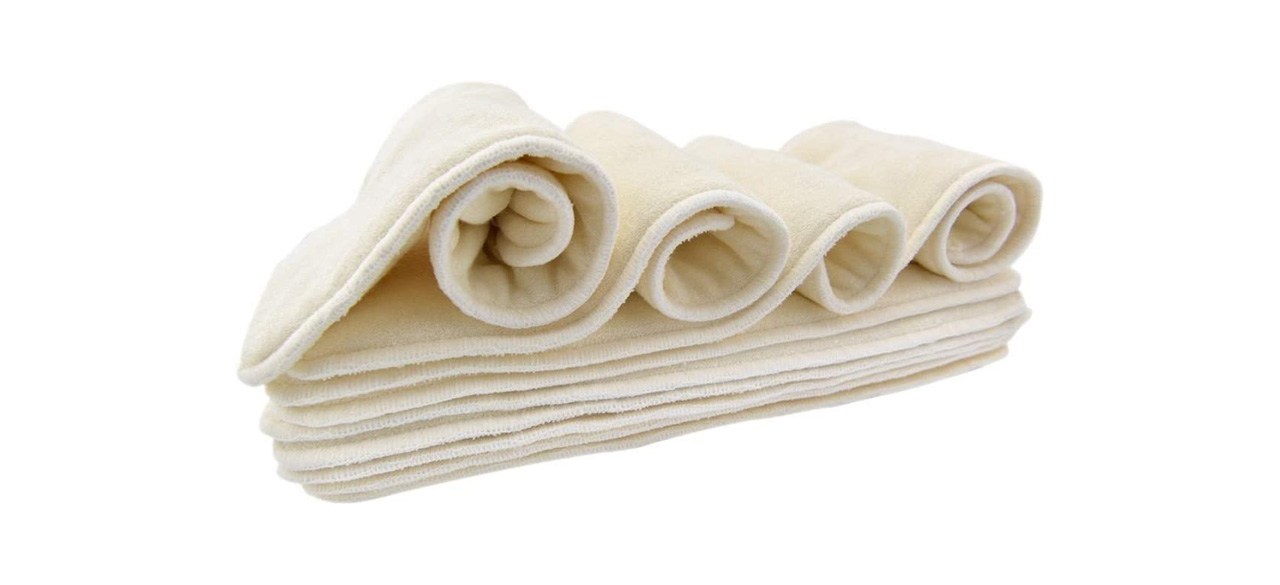 Nora's Nursery Bamboo Cloth Diaper Inserts
These diaper booster pads are made from bamboo viscose and microfiber for a hypoallergenic, machine-washable insert. The one-size-fits-all design easily contours to your baby to prevent leaks.
Sold by: Amazon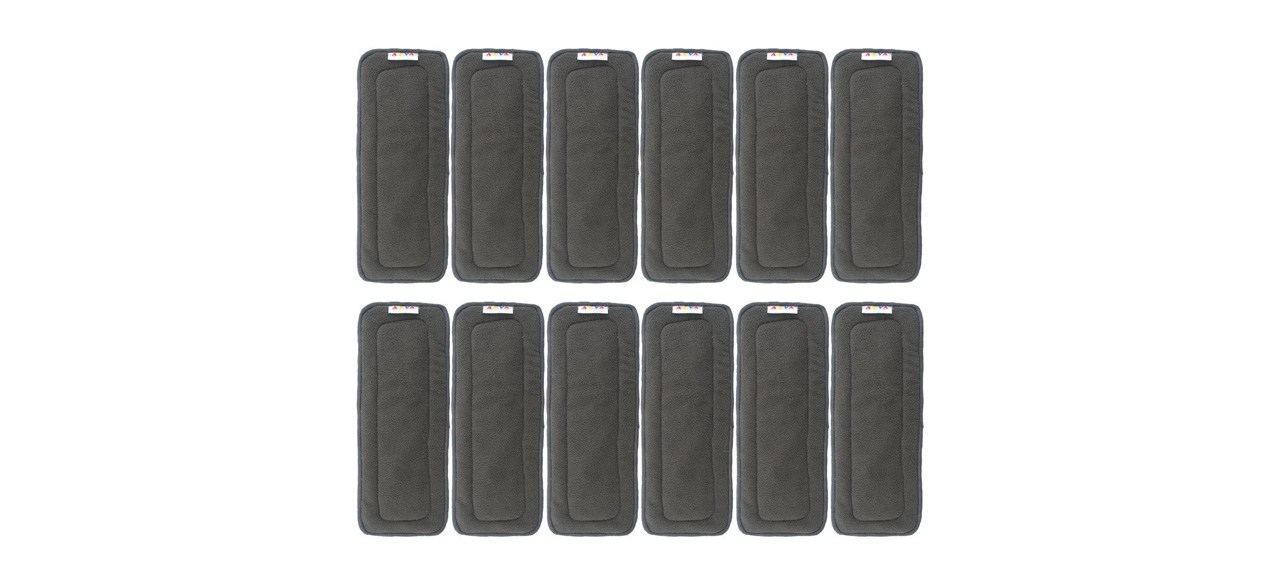 AlvaBaby Charcoal Bamboo Inserts
The five-layer design of this product, featuring bamboo charcoal outside and microfiber inside, makes it highly absorbent while also being easy to use and soft. The inserts are machine-washable and -dryable for convenient maintenance.
Sold by: Amazon
Want to shop the best products at the best prices? Check out Daily Deals from BestReviews.
Sign up here to receive the BestReviews weekly newsletter for useful advice on new products and noteworthy deals.
Lauren Farrell writes for BestReviews. BestReviews has helped millions of consumers simplify their purchasing decisions, saving them time and money.
BestReviews spends thousands of hours researching, analyzing and testing products to recommend the best picks for most consumers.
Copyright 2023 BestReviews, a Nexstar company. All rights reserved.