This is an archived article and the information in the article may be outdated. Please look at the time stamp on the story to see when it was last updated.
Tick season is a bit less frightening when you're prepared with the appropriate care for bites
IN THIS ARTICLE:
Spring may be the season for warming weather and blooming flowers, but that's not all that emerges this time of year. Unfortunately, it's also when ticks are extremely active. Not only do these parasitic arachnids give you the creeps, but being bitten by one can also cause illness and disease.
You may not be able to avoid ticks this spring, but you can be prepared if one does bite you or embed itself in your skin. We turned to BestReviews medical expert Dr. Michael Huynh for advice on the steps you should take immediately if you are plagued by ticks this season.
Risks posed by ticks
If you think ticks are frightening, understanding the possible ramifications that can occur once a tick bites or embeds in the skin will heighten your awareness. Huynh warned of the diseases that are carried by some ticks.
"Tick bites are often quite scary. There are many tick borne illnesses that arise from a tick bite such as anaplasmosis, babesiosis, Rocky Mountain spotted fever and the most well-known, Lyme disease," he said. The types of ticks that you may encounter depends on where you live, he continued. "Different types of ticks in different parts of the U.S. carry certain diseases, and it is important to know which disease is endemic to a certain area."
According to the Centers for Disease Control and Prevention (CDC), ticks are commonly found in the U.S. in Atlantic coastal regions and the Gulf of Mexico. The agency provides detailed information on its site about the common types of ticks and where they are typically found throughout the country.
How to treat a tick bite
Occasionally, tick bites will happen. Huynh provided the procedures that are necessary for safely removing an embedded tick.
"To minimize the retention of tick parts onto the skin during removal, you should use fine-tip tweezers to grasp the tip as close to the skin surface as possible where the tweezers should grasp the head of the tick and avoid compressing the tick's body in order to prevent pushing bacteria into the skin and bloodstream. Use steady pressure but try not to squeeze or crush the tick and try not to jerk or twist the tick. After removing the tick you should wash the area with alcohol or soap and water."
Once you've removed a tick from your skin, there are still some steps to take to catch any further issues that may occur.
"Close monitoring of the bite area should be done within the next 30 days to see if there's any development of a rash, especially a rash that looks like a target lesion, also known as erythema migrans commonly seen in Lyme disease," said Huynh
"After removal of a tick, he continued, you should consult your physician to determine whether you will need prophylactic antibiotics, as treatment usually starts within the first 72 hours of removal."
Best tick removal kits and treatments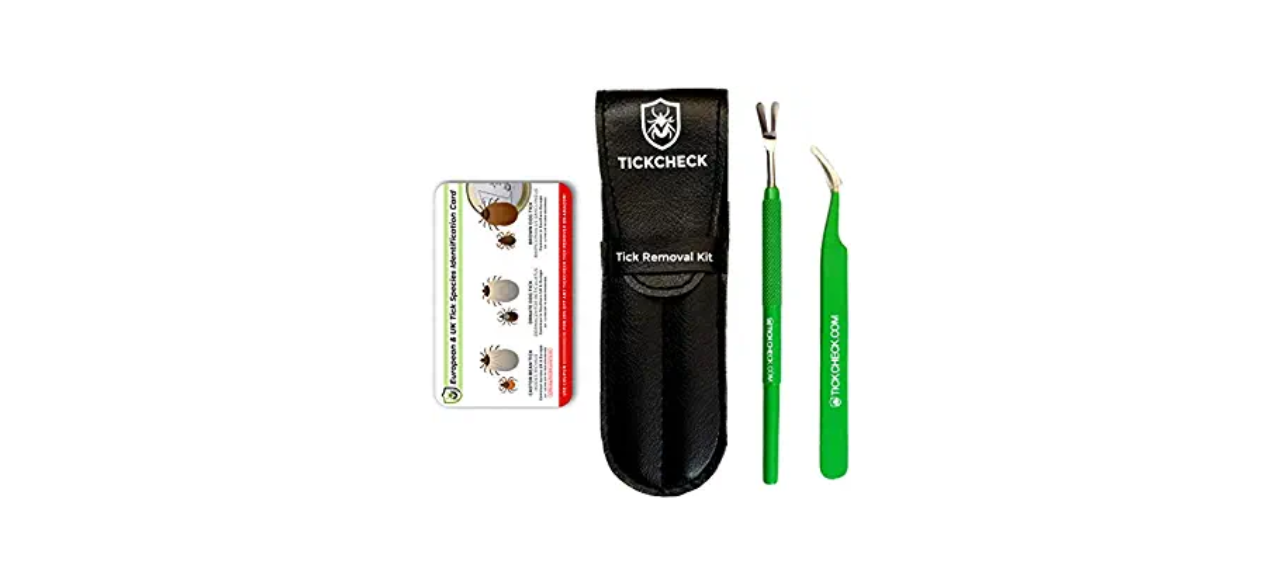 TickCheck Premium Tick Removal Kit
Huynh likes that this kit comes with a tick identification card to help you identify different types of ticks. It includes a tick removal tool for grasping ticks, tweezers with precision tips for ticks of different sizes and a storage case to keep the tools protected when not in use.
Sold by Amazon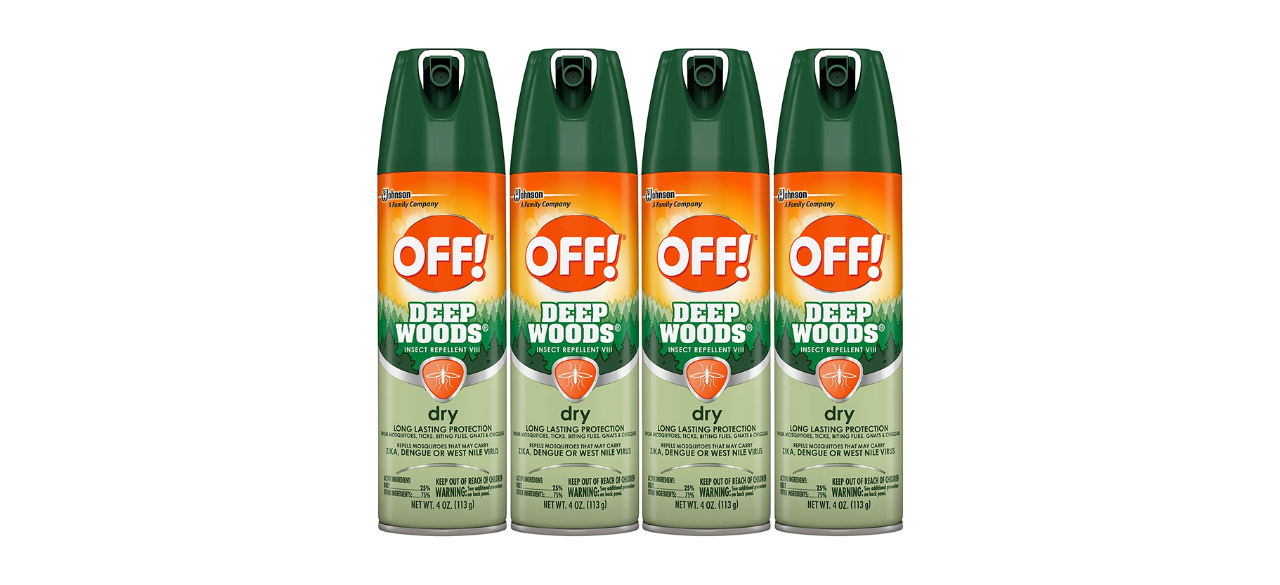 Off! Deep Woods Insect Repellent
According to Huynh, covering as much of the skin as possible when outdoors is the best defense against tick bites. However, he advised that carefully applying a DEET-based repellent is an alternative that is also likely to prevent ticks from biting and embedding.
Sold by Amazon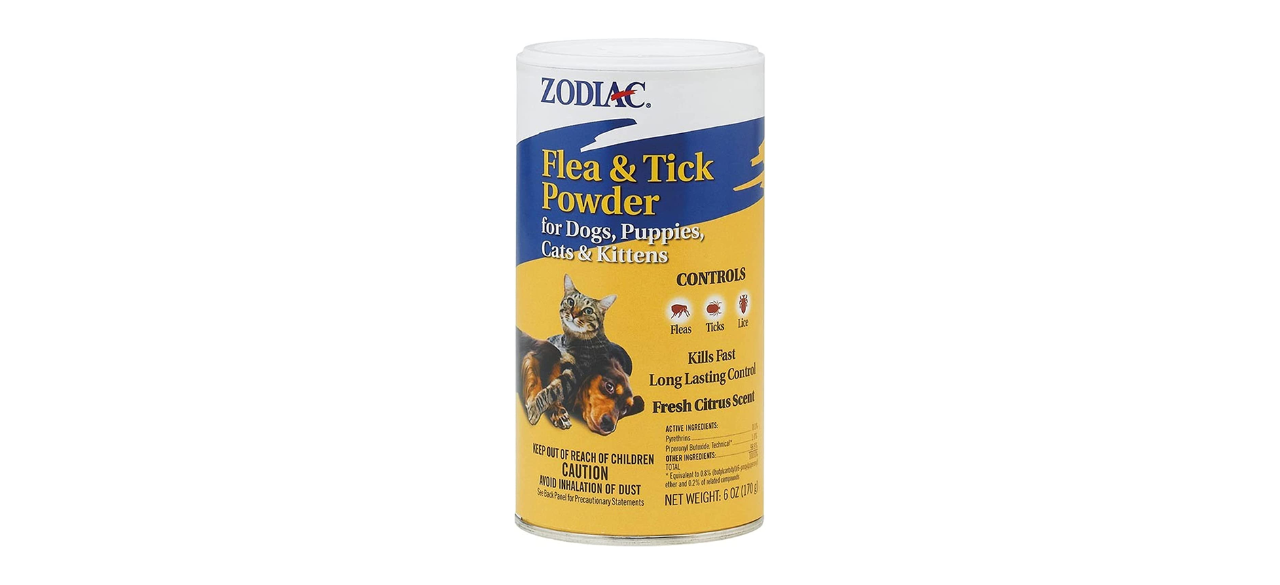 Zodiac Flea and Tick Carpet Powder
Part of keeping ticks off you is keeping them out of your environment. Made by a trusted brand, this carpet powder works quickly and provides long-lasting protection when applied directly to your flooring. It's also available at a low price.
Sold by Amazon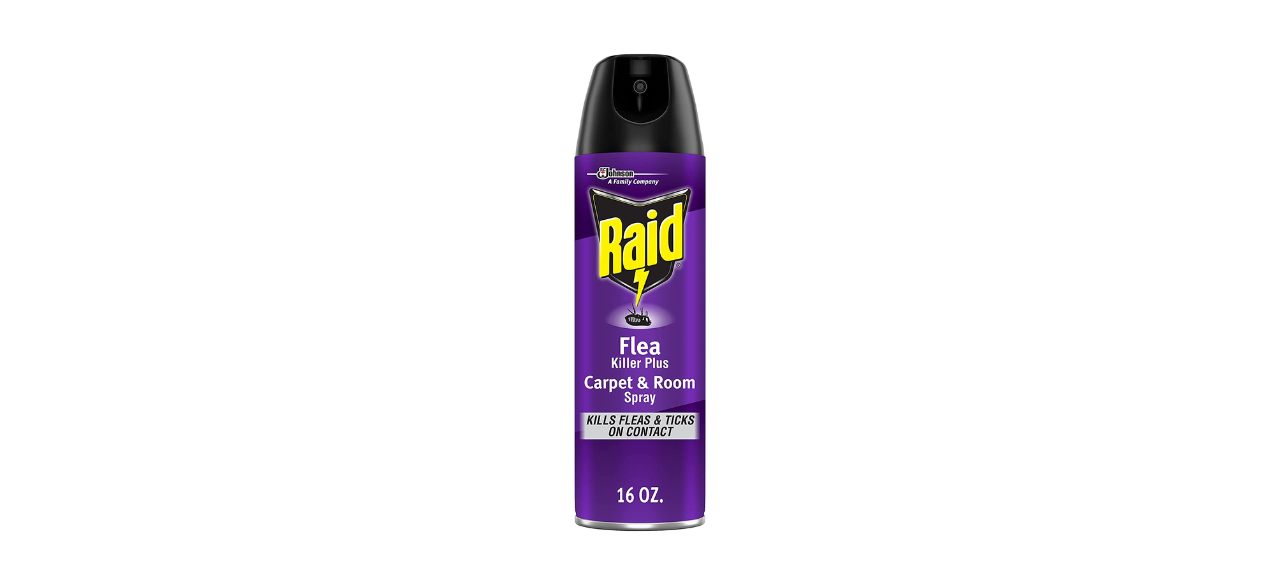 Raid Flea Carpet and Room Spray
You know the name Raid for its bug-killing formulas that are highly effective at doing their job. This spray by the brand is formulated to kill ticks, fleas and other indoor pests on contact. It's made for indoor use so you can keep these parasitic creatures out of your home.
Sold by Amazon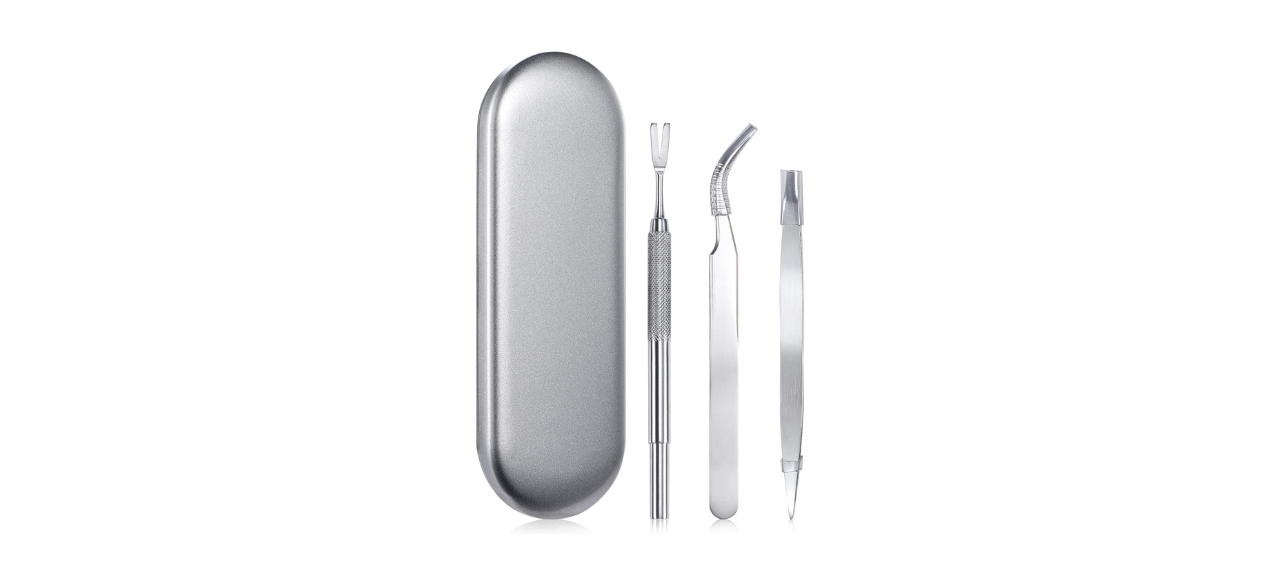 The tools in this kit are made of durable stainless steel that holds up well as you work on removing ticks. It includes a tick-removing tool, dual-sized tweezer and sharp-tipped tweezers for different tick-removing needs.
Sold by Amazon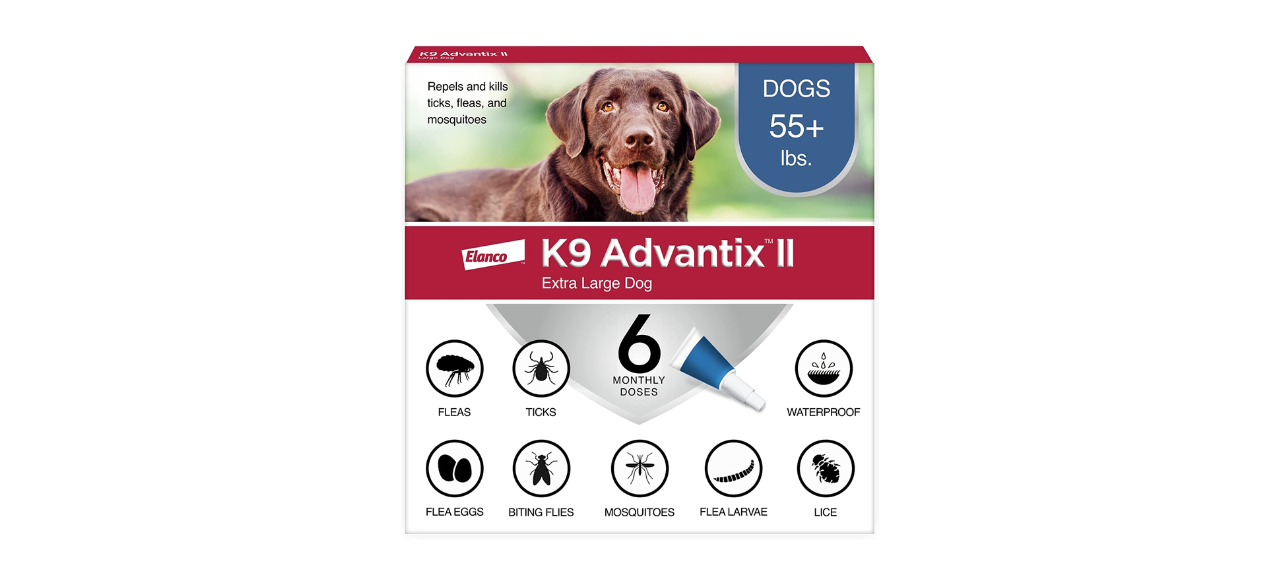 K9 Advantix II Dog Flea and Tick Preventative
A top-selling prevention of fleas and ticks on dogs, K9 Advantix II is a reliable option that kills pests quickly and keeps them away for four months or a bit longer. It's an easy-to-use treatment that's recommended by veterinarians.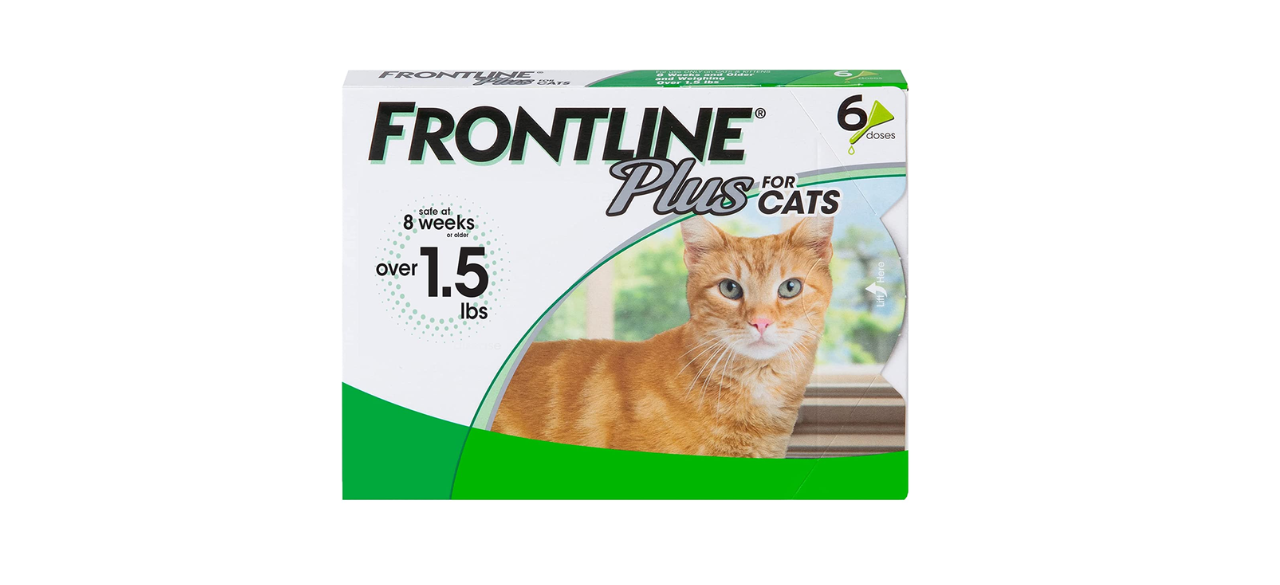 Frontline Plus Flea and Tick Preventative for Cats
Cats get ticks too, but you can keep them off your furry friend with Frontline for cats. It's a topical treatment that lasts for up to four months. It kills and prevents both ticks and fleas for happier, healthier felines.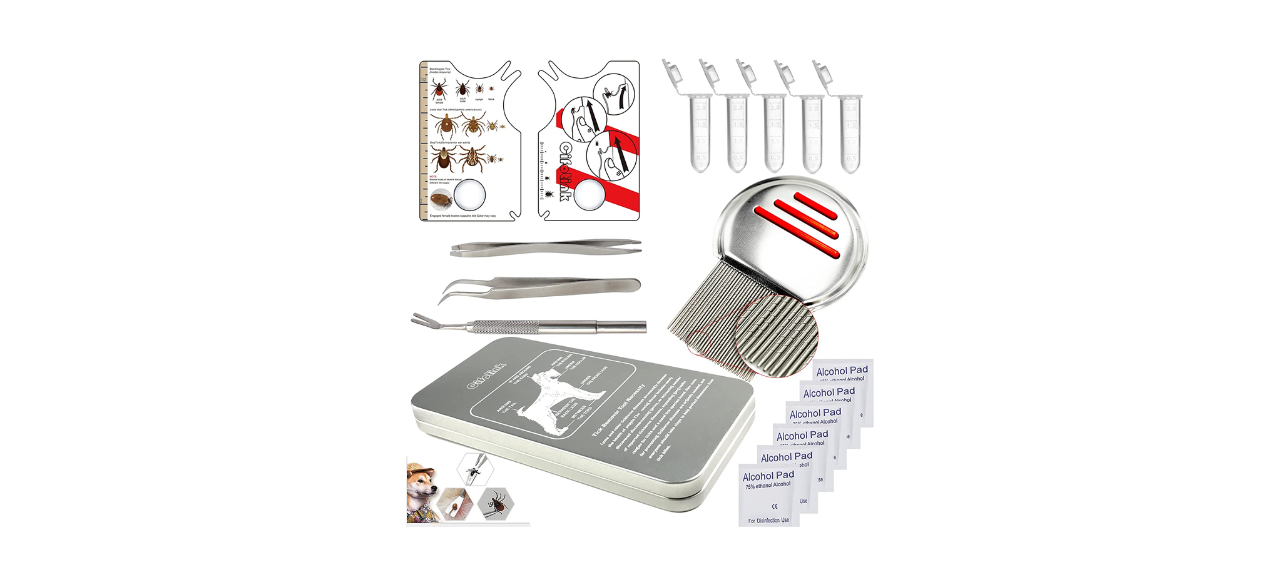 Cifotink Tick Removal Tool Kit
Whether you need a tick removal kit for pets or humans, this comprehensive bundle has what you need to get the job done. It includes two tweezers, a tick removal tool, alcohol pads, a tick comb and collection vials. It also comes with an informational card for identifying tick varieties.
Sold by Amazon
Want to shop the best products at the best prices? Check out Daily Deals from BestReviews.
Sign up here to receive the BestReviews weekly newsletter for useful advice on new products and noteworthy deals.
Jennifer Manfrin writes for BestReviews. BestReviews has helped millions of consumers simplify their purchasing decisions, saving them time and money.
Copyright 2023 BestReviews, a Nexstar company. All rights reserved.