Which radiant heaters are best?
When the days get colder and your utility bills soar, it's a good idea to have extra heating help on hand. Radiant heaters are a great solution for times when you need more warmth but don't want to turn up the thermostat. They heat up a space more quickly and are the perfect option for people who don't want the noise (and dust) of a fan. And because they won't dry out a room like other heating options, they can help maintain good respiratory health during the colder months.
Radiant heater considerations
Stationary vs. portable heaters
Radiant heaters are available in stationary or portable styles:
Stationary: These heaters are larger and heavier. This makes them capable of warming larger rooms, but they are not easy to move around.
Portable: Lightweight and compact, these are best for heating a concentrated space (i.e., underneath a desk or right next to an easy chair).
Power source
Electricity: Most indoor radiant heaters are powered by electricity. This means you will need an outlet and are restricted in where you can place the heater because of that.
Propane: Radiant heaters powered by propane are generally used outside only.
Natural gas: Natural gas radiant heaters require professional installation, as these are connected to a natural gas line. These are typically less portable.
Heater size
Heater size has to do with the physical size of the heater plus its heating capacity. The size of heater you select depends on where you'll use it and how much square footage you want to heat. The smaller the heater, the less area it will warm, regardless of British thermal units or wattage.
Radiant heater features
Adjustable temperature
While it's difficult to get a precise temperature (even with a built-in thermostat), you should be able to adjust the temperature of your heater. Look for at least three temperature settings.
Digital controls with remote
Digital controls are easy to read and eliminate the guesswork of setting a specific temperature. These should be located on the front of your heater.
If you select a radiant heater for a larger room, a remote control comes in handy. This feature is not strictly necessary but is nice to have.
Programmable timer
If you like to sleep in a chilly room or worry about leaving the radiant heater on all day while you're at work, a programmable timer is the answer. It automatically turns the heater on or off after a set period of time.
Safety features
At a minimum, your radiant heater should have an automatic shut-off that kicks in when the heater is tipped or falls over. Other safety features might include:
Overheating protection
Antifreeze features
Stay-cool exterior
Sealed fuel compartments
Easily portable
It's hard to call something portable if it lacks wheels or handles. Look for a model with built-in wheels and large handles for a sturdy grip.
Best radiant heaters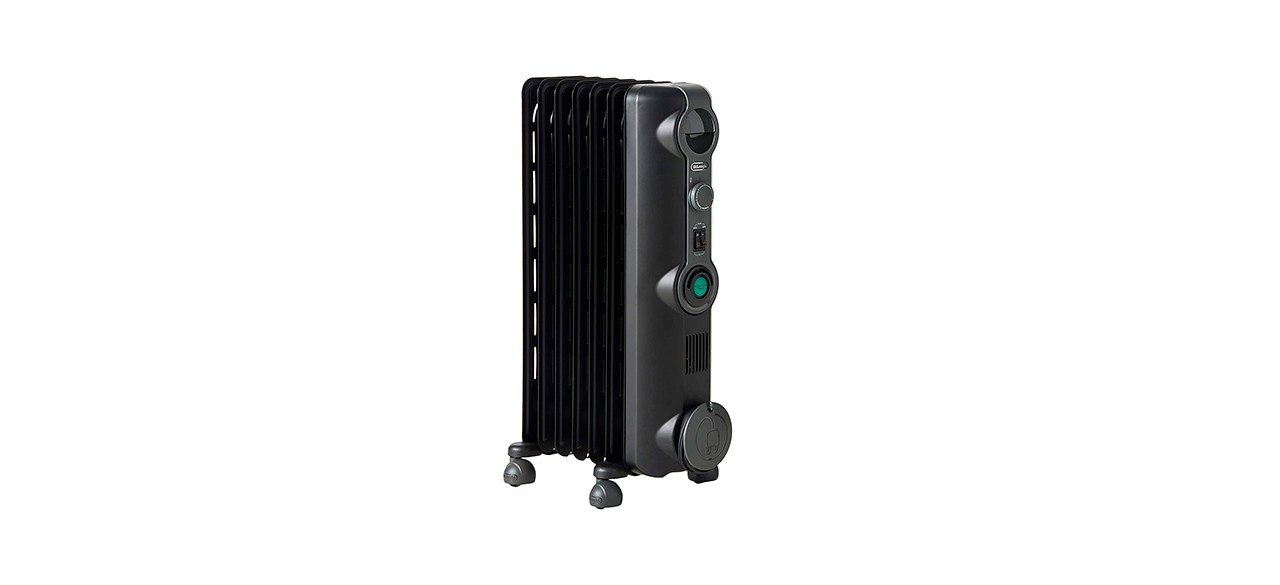 DeLonghi Oil-Filled Radiator Space Heater
There is no assembly required on this wheeled, energy-efficient heater. Choose from three different heat settings on the adjustable thermostat. It has a thermal shut-off feature to prevent overheating, and it does not require maintenance. This heats 45 square feet, and the wheels are built in.
Sold by Amazon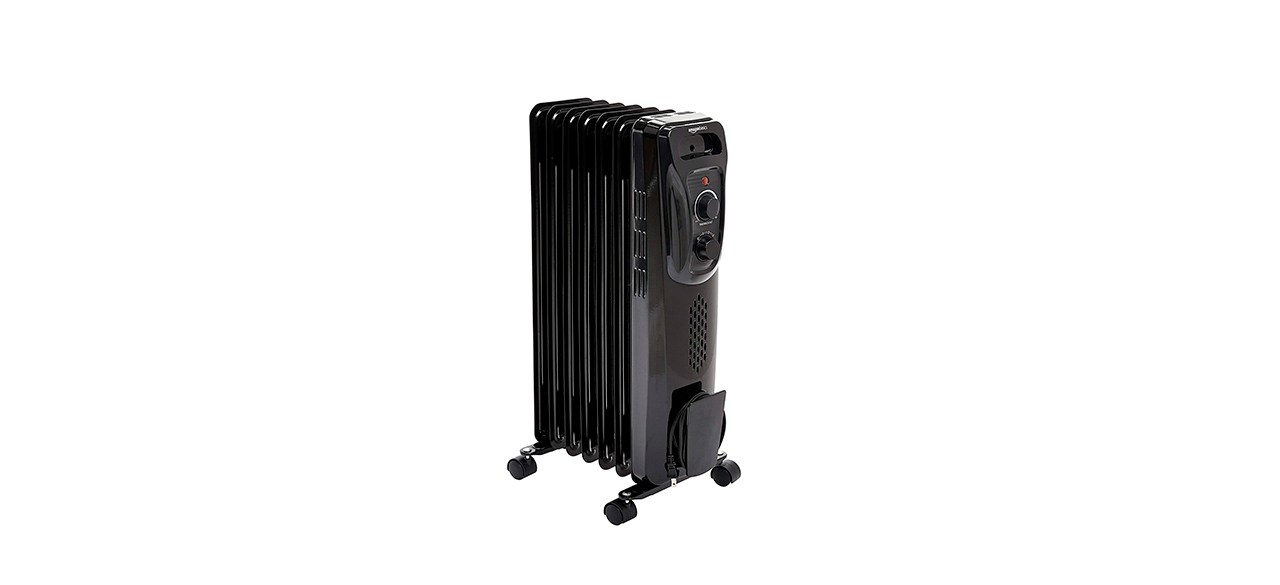 Amazon Basics Indoor Portable Heater
This heats a 144-square-foot room with very little maintenance. The steel body does not rust, and the oil-filled fins are sealed. There is no need to refill. The included wheels are easy to attach, and it comes with built-in cord storage. The heater shuts off if overheating occurs. On the other end of the thermostat, antifreeze measures kick in when the temperature is too low.
Sold by Amazon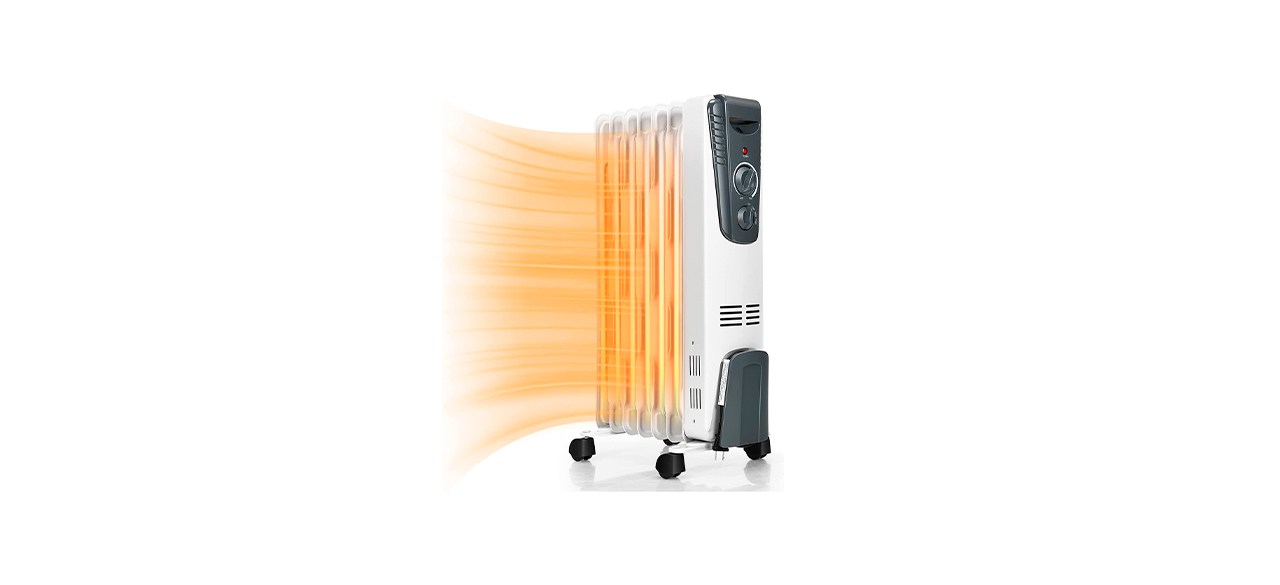 This radiant heater is exceptionally safe with its tip over shut-off and overheating protection. It is portable on sturdy wheels. It heats medium-sized rooms to temperatures up to 95 degrees. Power is adjustable and ranges from 600 to 1,500 watts.
Sold by Amazon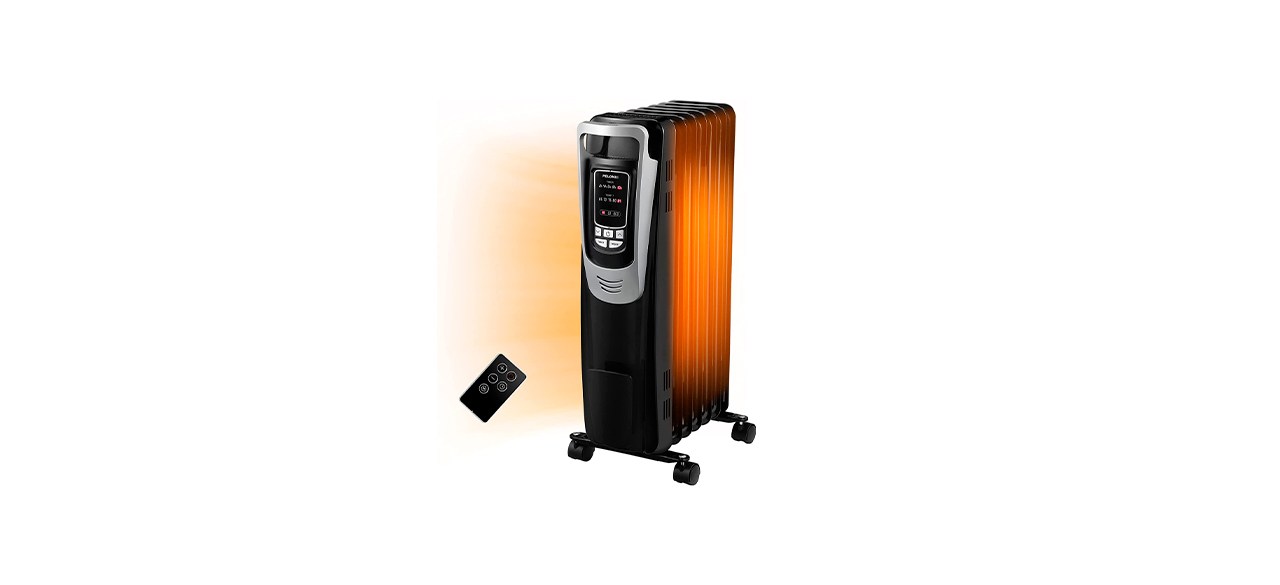 Pelonis Electric Radiator Heater
Oil is sealed inside this efficient heater. It has three heat settings and five temperature options that range from 65 to 85 degrees. The LCD screen, programmable thermostat, remote control and 10-hour timer are added features that make this exceptionally easy to customize. As with other heaters on this list, it has an automatic shut-off for safety.
Sold by Amazon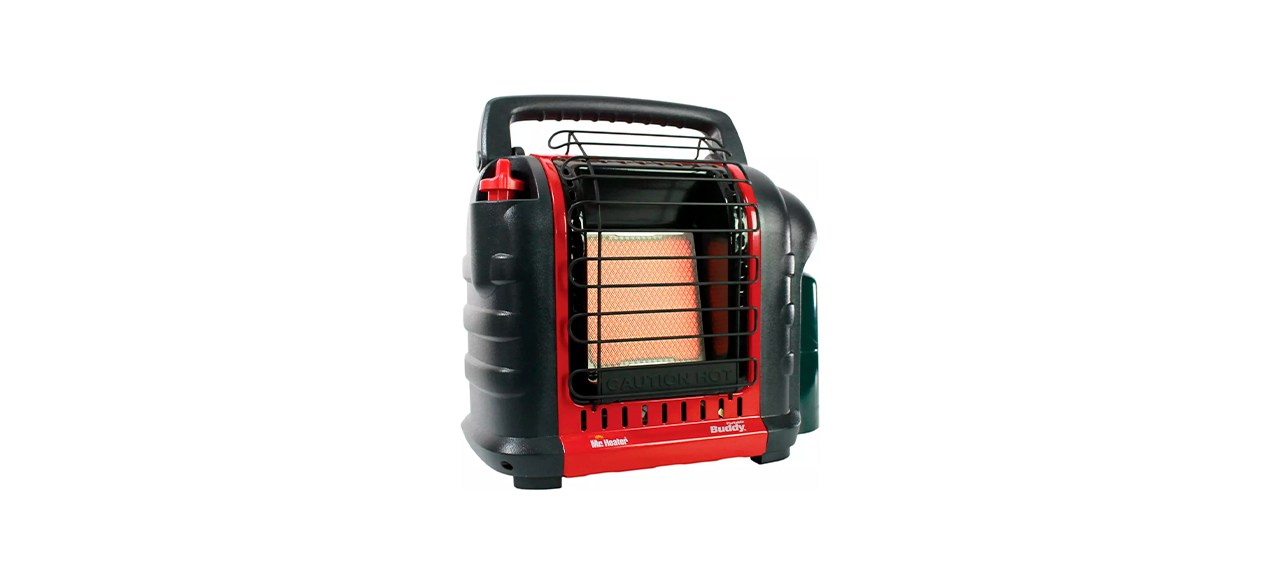 Mr. Heater Indoor-Safe Radiant Heater
This radiant heater puts out 4,000 to 9,000 Btu of clean, fuel-efficient heat for rooms up to 225 square feet. The auto shut-off is triggered if the heater tips over, if the pilot light goes out or if the heater registers lowered oxygen levels. It has two heat options and uses a 1-pound propane canister as a power source.
Sold by Dick's Sporting Goods, Amazon and Home Depot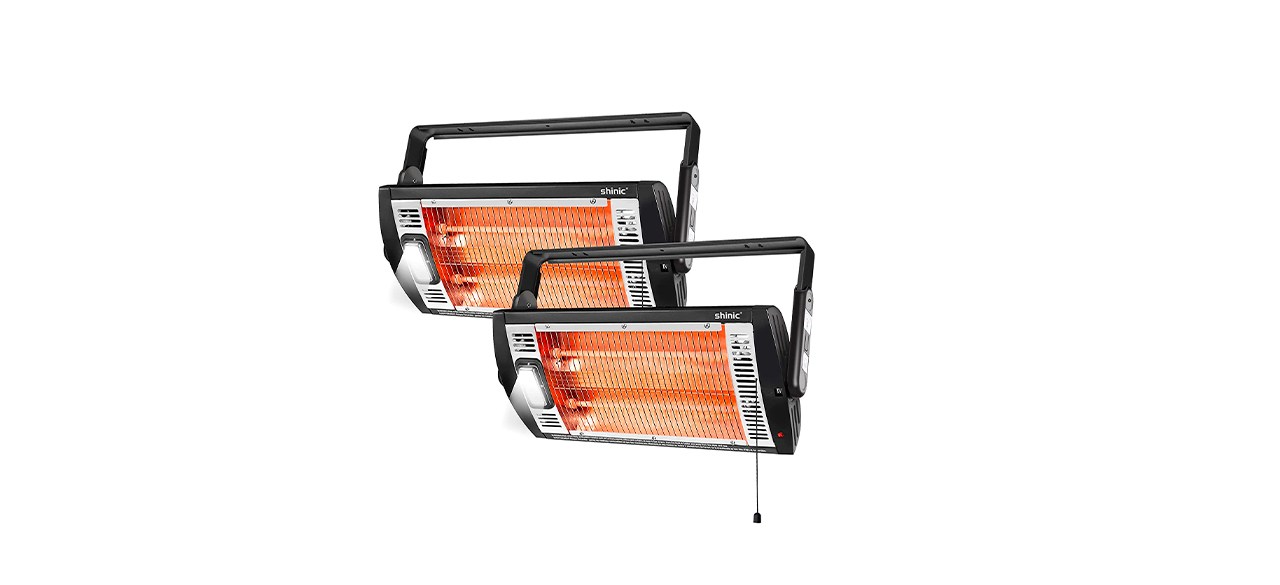 Shinic Electric Garage Heaters
Available in a two-pack, these ceiling-mounted electric heaters use radiant quartz tubes for warming air directly in front of them. Adjust it in a 90-degree range to direct heat where you need it most. It has five heat settings and a pull string switch. It turns off automatically to prevent overheating and has a metal housing for safety.
Sold by Amazon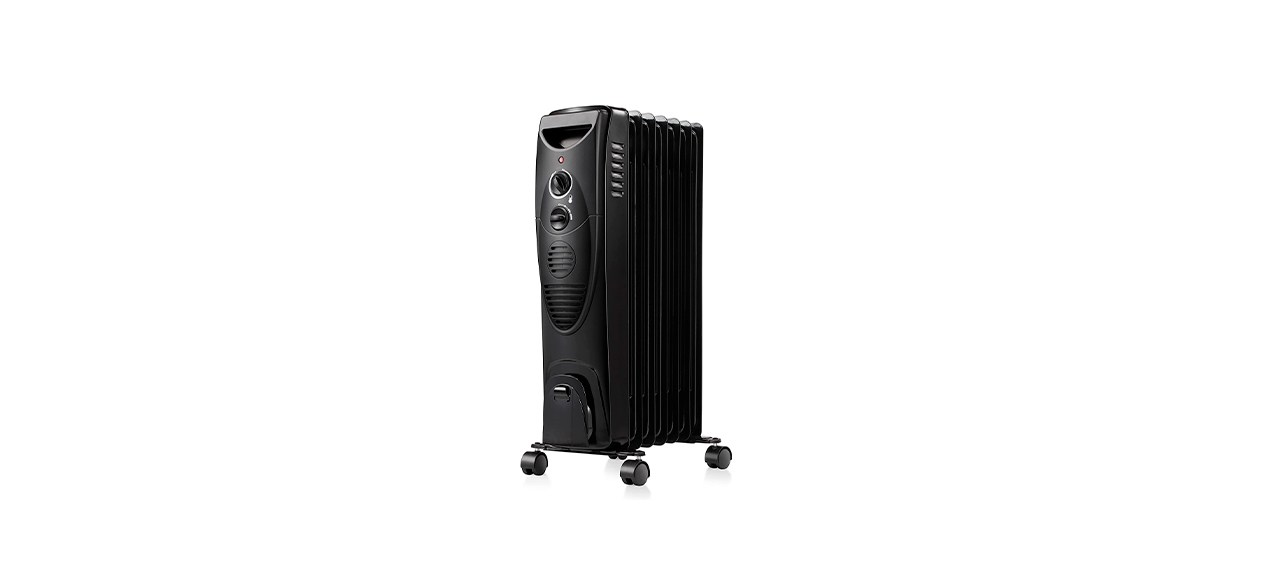 This oscillating radiant heater pumps out 800 watts of warm air. Adjust heating with the power knob between 400 and 800 watt settings. It shuts off automatically when tipped over and when overheating is detected. This is perfect for heating small areas or preventing pipes in garages from freezing.
Sold by Amazon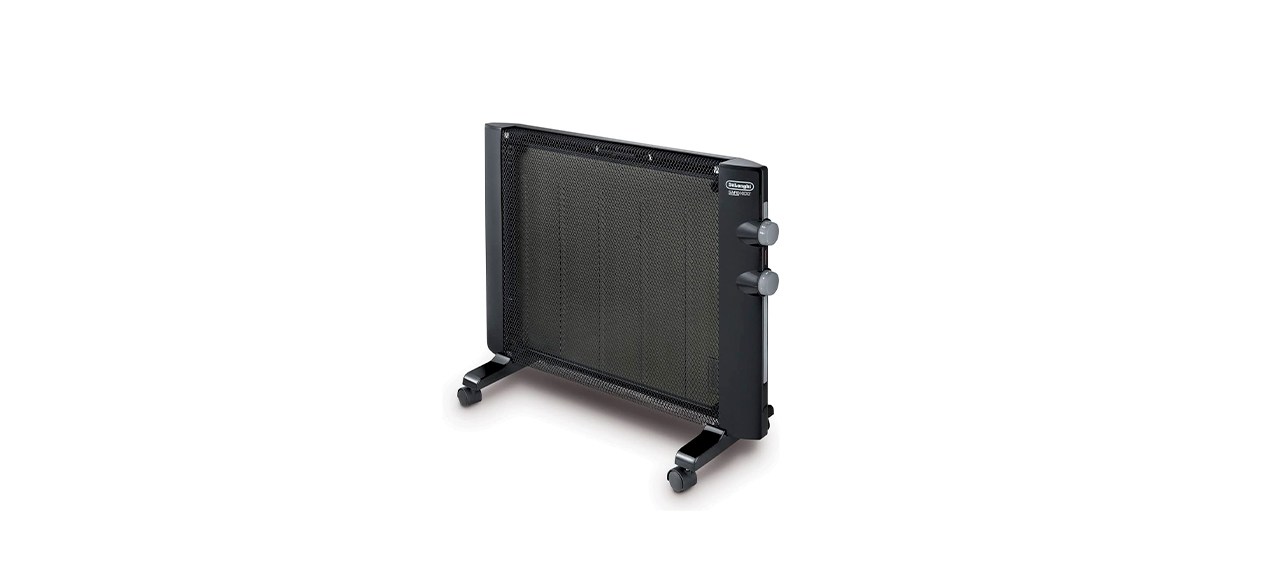 DeLonghi Mica Thermic Panel Heater
Heat an entire 300-square-foot room with this wall-mounted thermic panel heater. It is lightweight and compact and also comes with wheels to move it from room to room. It is fully electric and comes with a three-year warranty. When used on the floor, it automatically shuts off when tipped over and to prevent overheating.
Sold by Amazon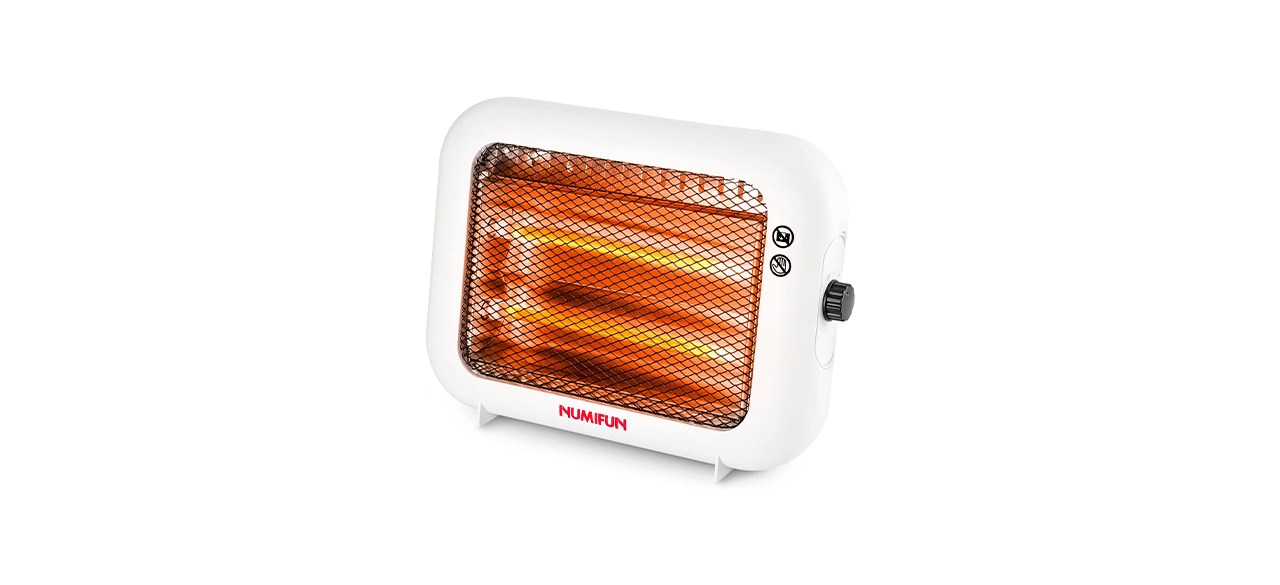 Infrared Radiant Quartz Space Heater
This 600-watt heater is perfect for adding a burst of warmth in a small space. It is small and light (about the weight of a sleek laptop). Toggle between low power at 300 watts and high power at 600 watts with the turn of a dial. It comes with tip-over and overheating shut-off safety features and operates at zero decibels.
Sold by Amazon
Want to shop the best products at the best prices? Check out Daily Deals from BestReviews.
Sign up here to receive the BestReviews weekly newsletter for useful advice on new products and noteworthy deals.
Suzannah Kolbeck writes for BestReviews. BestReviews has helped millions of consumers simplify their purchasing decisions, saving them time and money.
Copyright 2022 BestReviews, a Nexstar company. All rights reserved.