Help your space feel and look cozier this winter with these cute humidifiers
Humidifiers work wonders for easing irritation caused by dry, wintry conditions, but they're often more functional than aesthetically pleasing. Fortunately, you can feel as good about your décor as you feel about your health with some of the best-looking humidifiers on the market. For example, Japanese company Donguri Kyowakoku offers whimsical portable humidifiers based on characters from Studio Ghibli films, such as Calcifer from "Howl's Moving Castle" and Totoro.
Shop this article: AmuseNd USB Cactus Cool Mist Humidifier, E-link Portable Train Humidifier and Norhom Cool Mist Cat Humidifier
How humidifiers help
Humidifiers generate a fine mist to add moisture to dry air. In places with cold, dry winters, they're great for maintaining humidity levels indoors and preventing dry skin, chapped lips, sore throats and more. Running a humidifier can also help alleviate irritating symptoms of conditions including allergies, colds, flu and eczema.
Along with their health benefits, humidifiers can also improve the environment in your home by reducing static electricity and protecting wallpaper and paint. They can also help generate the right humidity levels for particular houseplants.
Types of humidifiers
Many types of humidifiers are available, including central humidifiers, which are installed as part of a home's heating, ventilation and air conditioning system. For most users, smaller models that raise humidity in a single room, such as console humidifiers or personal humidifiers, are often sufficient.
Impeller humidifiers
Impeller humidifiers, often labeled "cool mist" humidifiers, use a disk rotating at high speeds to produce a refreshing mist. Because they don't rely on a heating element to generate humidity, they're a good choice for use around children or pets.
Ultrasonic humidifiers
Ultrasonic humidifiers create either a cool or warm mist by generating tiny droplets through ultrasonic sound vibration. They're among the quietest humidifiers, making them more pleasant to use at night.
Steam vaporizers
Sometimes called "warm mist" humidifiers, these humidifiers heat up water and generate humidity through steam. They're inexpensive, but because they produce hot steam, they pose a burn hazard and should not be used around children or pets.
Evaporative humidifiers
This type of humidifier uses a fan to blow air through a moistened wick or filter to produce moisture. While they're often small and portable, they tend to expel higher amounts of moisture compared to other humidifiers, which can lead to a greater risk of mold growth.
How to use a humidifier
It's important to maintain the right humidity levels in your home — between 30% and 50% — because excess moisture can carry just as many risks as too little. High levels of moisture can encourage the growth of mold, bacteria and dust mites.
Be sure to clean your humidifier properly, or these biological contaminants can cause lung irritation and exacerbate health problems. Humidifiers that use a tank of standing water are particularly at risk for hazardous microorganisms to form. Clean and dry the tank according to the manufacturer's instructions and schedule. Some models, such as small portable humidifiers, should be cleaned as often as every three days.
Humidifiers can cause white dust to settle on surfaces, which is the result of minerals present in tap water. Mineral buildup from tap water can also develop microorganisms inside the humidifier. For best results, fill your humidifier with distilled water, which has been treated to remove these minerals. Some humidifiers can also be used with demineralizing filters to prevent buildup and white dust.
Best-looking humidifiers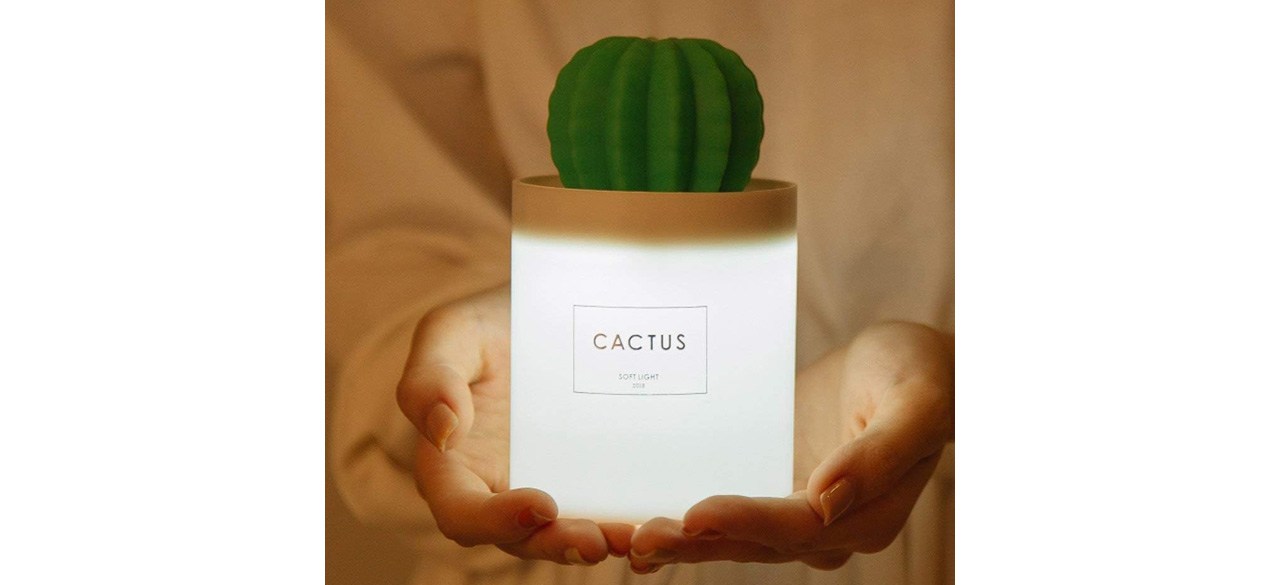 AmuseNd USB Cactus Cool Mist Humidifier
This petite desktop humidifier looks like a potted cactus, but it emits a cool mist through the top for up to four hours at a time. It also features a soft white night-light and nearly silent operation.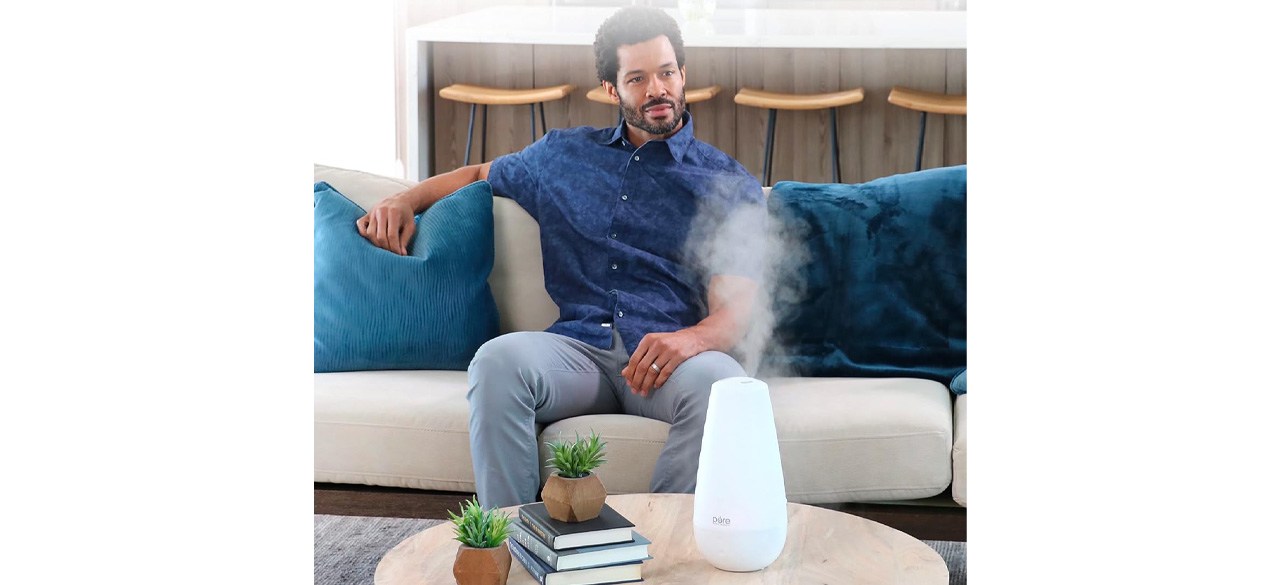 Pure Enrichment PureSpa 3-in-1 Cool Mist Humidifier, Essential Oil Diffuser and Mood Light
Despite its compact size, this humidifier boasts a 2-liter tank, plus the ability to diffuse essential oils. It offers two mist settings and a night light with a rainbow of color choices.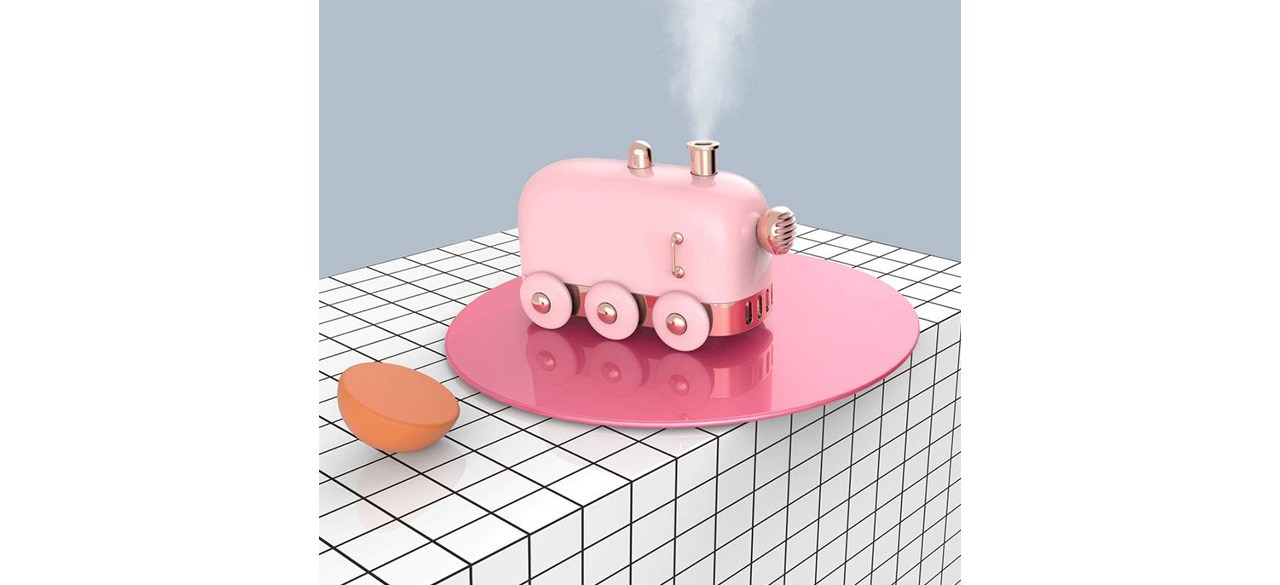 E-link Portable Train Humidifier
This whimsical evaporative humidifier is shaped like a retro-inspired locomotive, spouting moisture through its tiny smokestack. It comes in two colors and features train sound effects and colorful lights underneath.
Crane USA Cool Mist Ultrasonic Tabletop Humidifier
This popular drop-shaped humidifier can hold a gallon of water, generating moisture for up to 24 hours. It comes in nine colors and features antimicrobial components and variable mist settings.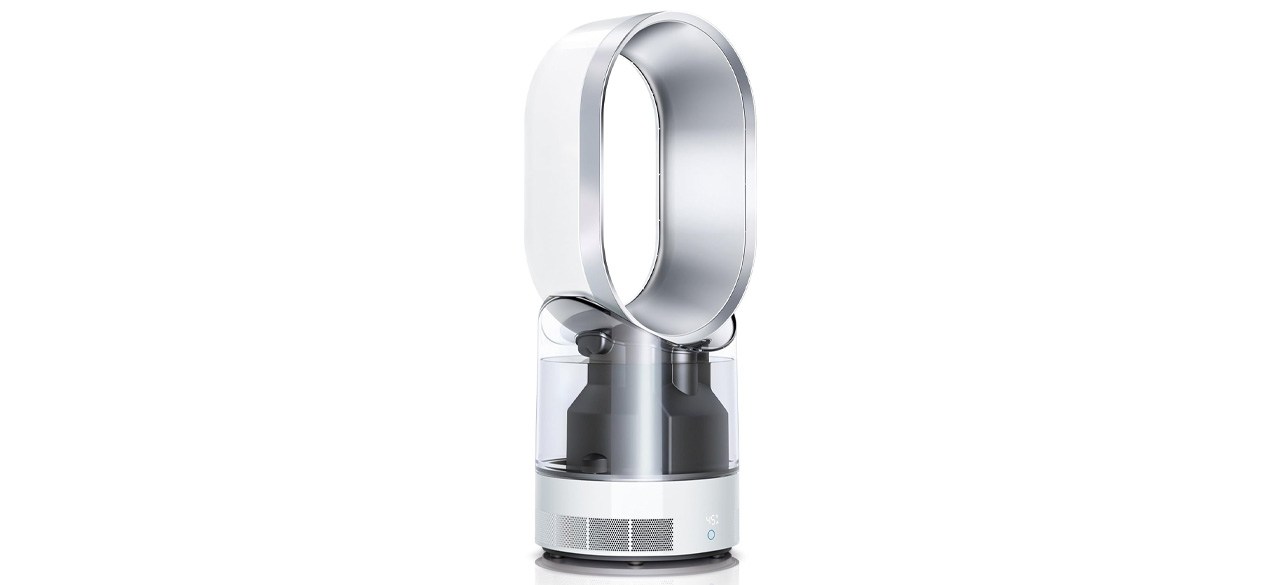 Like many Dyson products, this high-end humidifier looks more like a work of modern art than an appliance. It uses onboard climate controls to generate the proper amount of moisture, and it doubles as a cooling fan.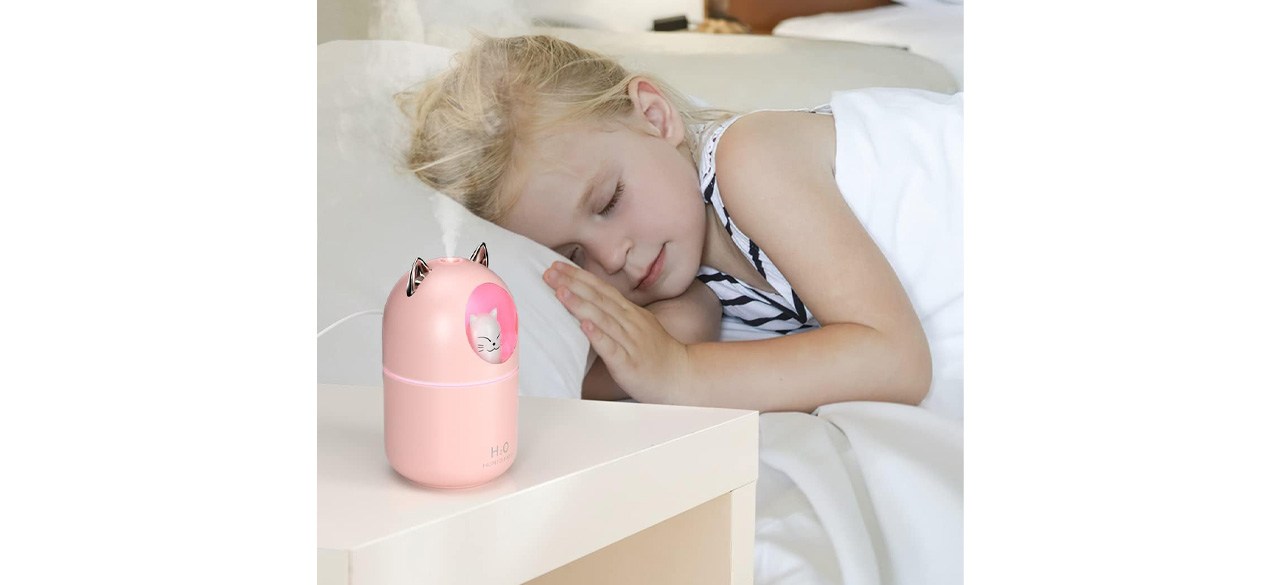 Norhom Cool Mist Cat Humidifier
Keep your bedroom or work area comfortable with this cute cat-themed evaporative humidifier. It comes in three pastel colors and features a night-light, auto shut-off and two operating modes.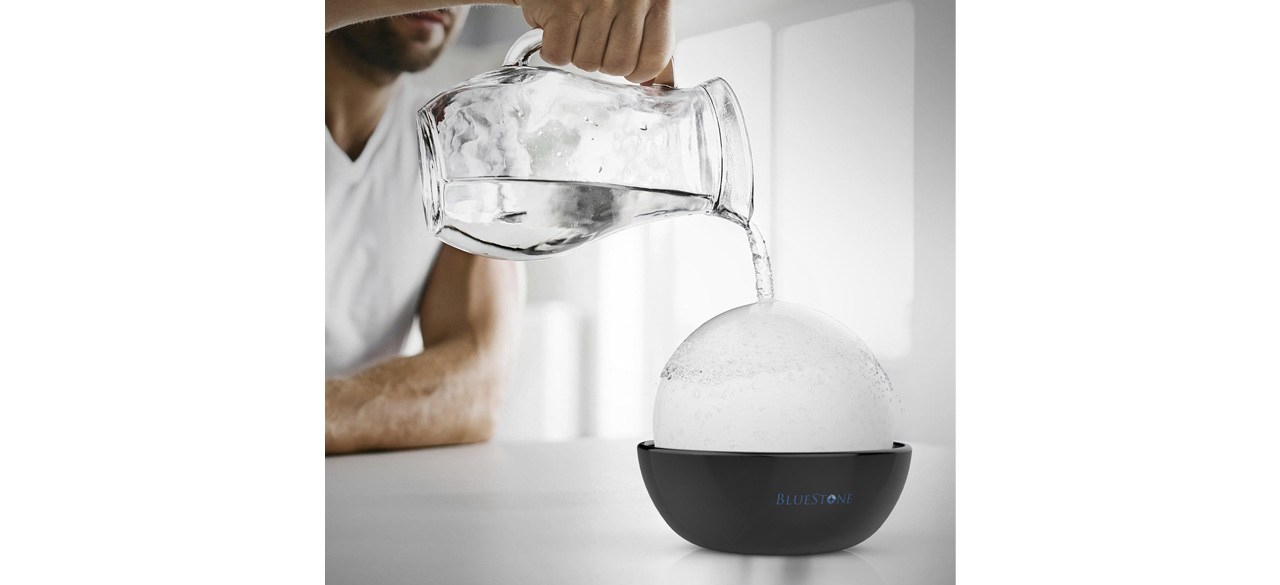 Bluestone Decorative Ceramic Humidifiers
These humidifiers rely on simple evaporation instead of electricity to deliver humidity to a small area, such as on a bedside table or next to plants. They're silent and sleek, but they may not generate enough moisture to alleviate health concerns.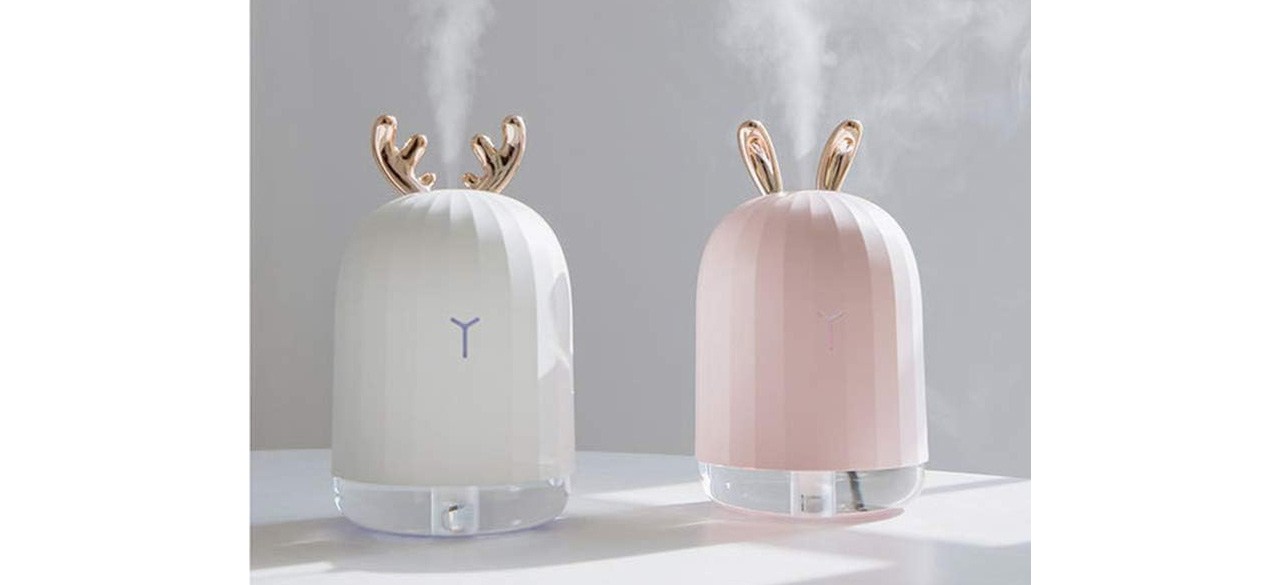 Uodbuyo Mini Rabbit Desk Humidifier
This cute portable humidifier, shaped like an abstract pink rabbit, can deliver up to four hours of moisture. It offers a seven-color night-light and an auto shut-off feature.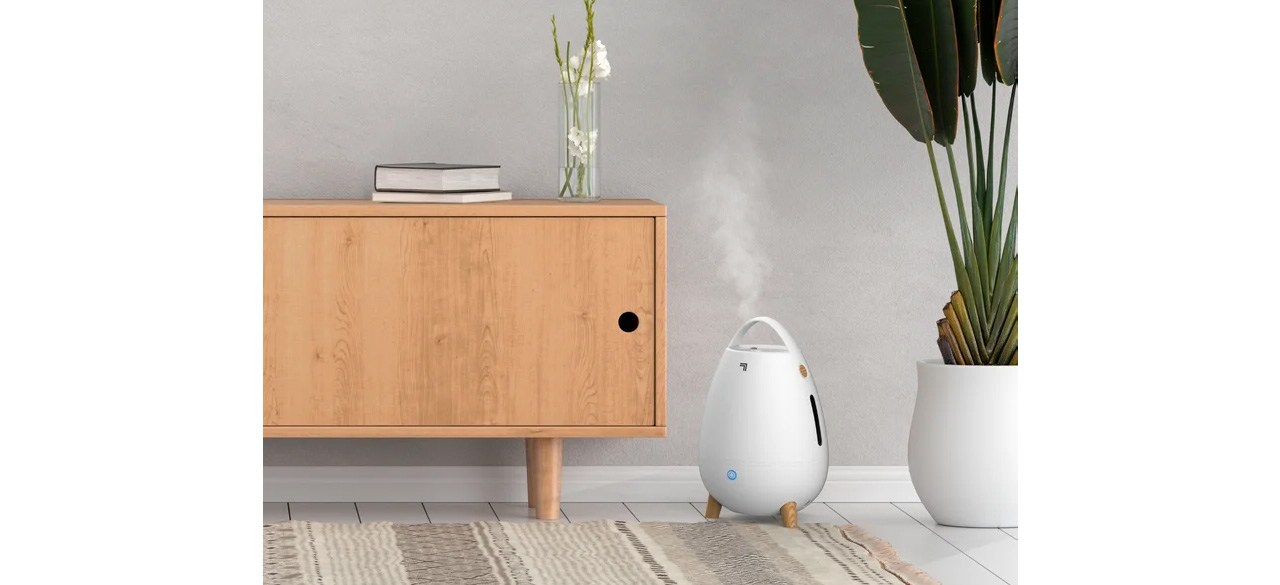 Sharper Image Mist 6 Ultrasonic Humidifier
With its wood accents and egg-shaped accents, this stylish humidifier fits nicely into Scandinavian-inspired or midcentury modern rooms. It holds more than a gallon of water and generates moisture on two output settings through a rotating nozzle.
Want to shop the best products at the best prices? Check out Daily Deals from BestReviews.
Sign up here to receive the BestReviews weekly newsletter for useful advice on new products and noteworthy deals.
Laura Reed writes for BestReviews. BestReviews has helped millions of consumers simplify their purchasing decisions, saving them time and money.
Copyright 2023 BestReviews, a Nexstar company. All rights reserved.