Written by Charlie Fripp
From microphones to kitchen equipment, there is a lot to get excited about
The temperature might slowly drop this time of year, but things are still searingly hot in the review kitchen. The BestReviews Testing Lab has been pushing most of the buttons, twisting some knobs and assembling more than a few gadgets this August, and putting all of them through their paces.
There is seemingly no connection between a lavalier microphone, a warming blanket and a kitchen knife set, but all of these, and more, make up the Testing Lab's favorite products from August.
Shop this article: Shark AI Ultra Robot Vacuum, Thermee Micro Flannel Electric Blanket, Hollyland Lark M1 Wireless Lavalier Microphone
What is the BestReviews Testing Lab?
Through numerous security doors and access-controlled areas, the BestReviews Testing Lab is located in the east wing on the 12th floor of the Cheyenne Mountain Complex in Colorado … which would have been amazing if true. While that would make for the perfect setting for a villainous and secretive lair, there is nothing clandestine about what goes on in the lab. In fact, the more people who know, the better.
The BestReviews Testing Lab aims to wade through all the marketing hype to see how well products perform in real-world situations. It consists of regular consumers searching for products that can enhance their lives. We consider items the same way shoppers do, focusing on factors like how easy they are to use, how effective they are and other features that distinguish them from similar products.
The testing lab is also committed to employing green testing practices and giving back to the community. As a result, we donate lightly used products from the testing process to organizations like Lighthouse Community Public Schools, an organization local to our main testing operation that educates students in grades K-12. We've recently contributed products like the Keurig K155 Office Pro Commerical Coffee Maker, a Kindle Paperwhite and the "National Geographic Pocket Guide to Reptiles and Amphibians of North America" to support students and educators.
Best Testing Lab products from August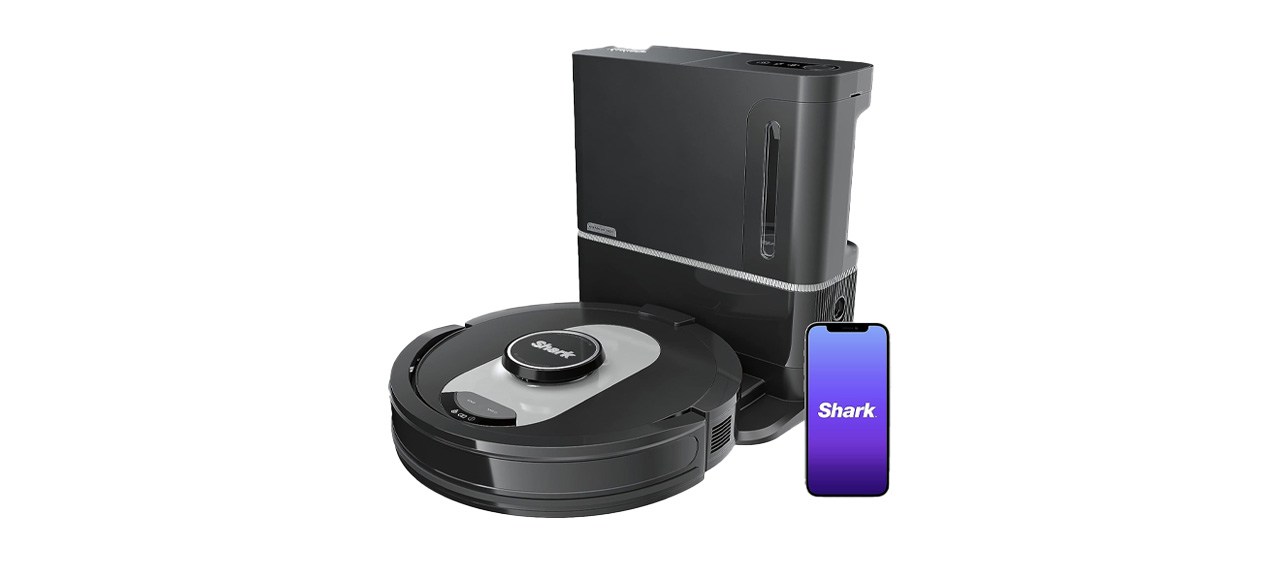 Shark AI Ultra Robot Vacuum with XL HEPA Self-Empty Base
Shark vacuums are best known for their incredible suction power, thorough cleaning capabilities and reliable design. This model is no different, as it ticks all the essential boxes a potential owner requires. The Shark AI Ultra has excellent navigation, adjustable power, and the ability to clean corners better than most vacuums on the market. The Testing Lab was impressed by the amazing mapping, as it seldom even touched any wall or piece of furniture it had mapped, unlike Roombas, which bumped into things constantly.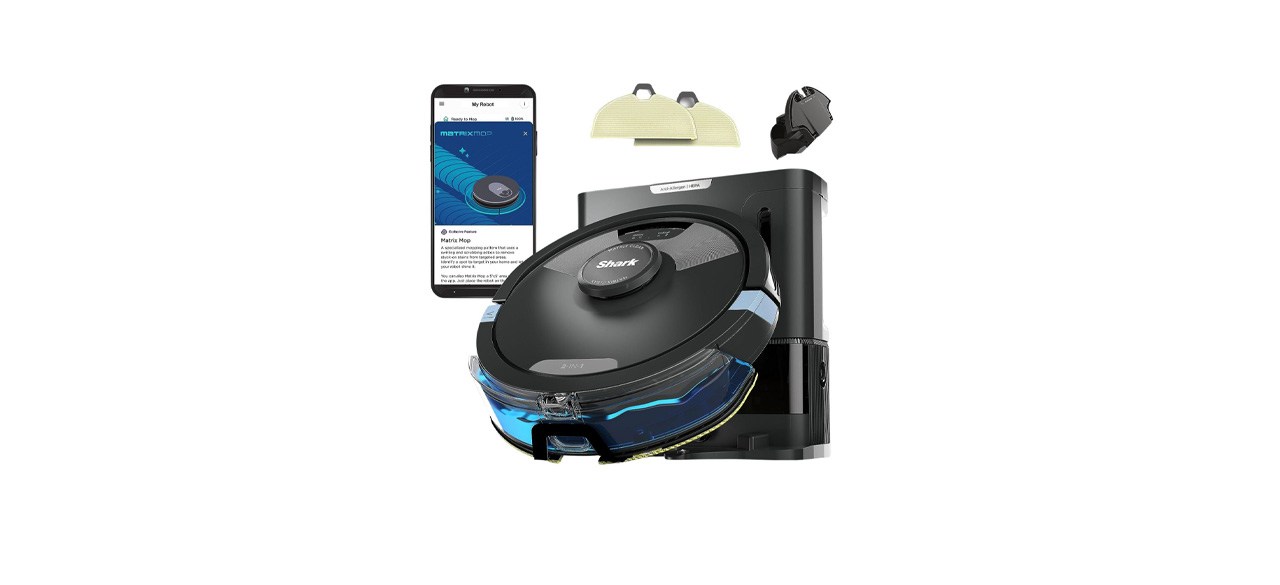 Shark Matrix Plus 2-in-1 Robot Vacuum and Mop with XL HEPA Self-Empty Base
If you need a robotic vacuum that can also keep your floors spotless with a mopping action, this is the perfect gadget for you. It benefits from the same incredible suction power as other Shark models, but the sonic mop is definitely the highlight. The Lab found it easy to use as there is no need for a dedicated app, and it has excellent navigation around objects and has reusable, machine-washable pads.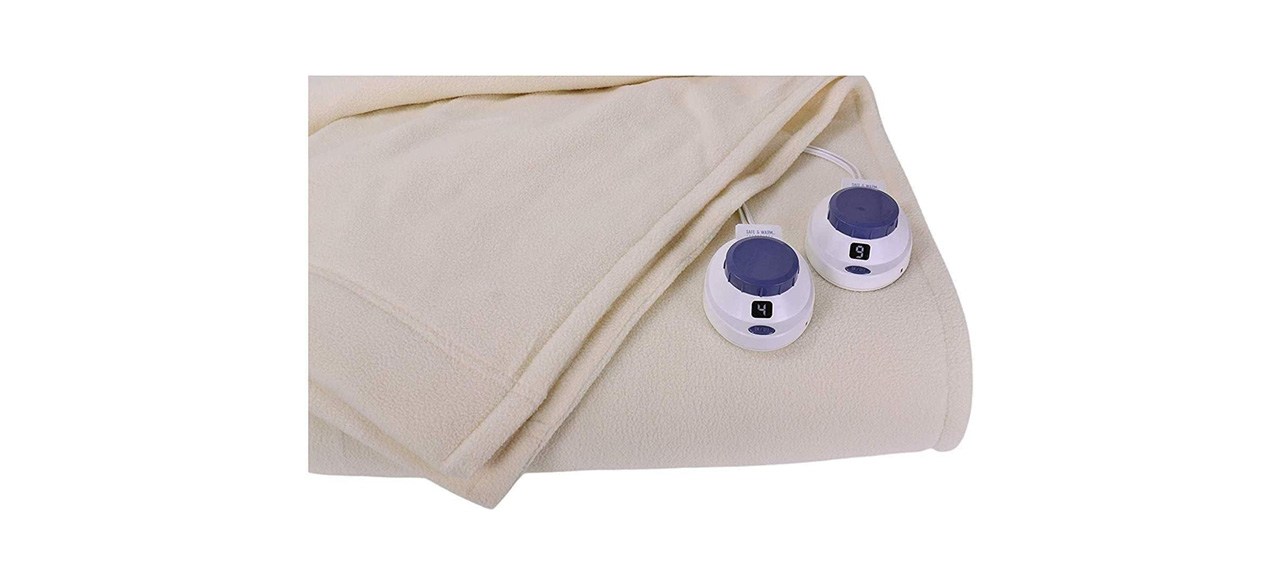 Perfect Fit SoftHeat Warming Blanket
Before the winter sets in and prices for keeping warm skyrocket, now is an excellent time to grab this warming blanket. It uses thinner wires that are spaced about 5 inches apart, warming the entire surface evenly. During testing, we found the fabric to be incredibly soft, plus it doesn't get overbearingly warm and has several safety precautions built-in, such as turning the blanket off after 10 hours of continuous use.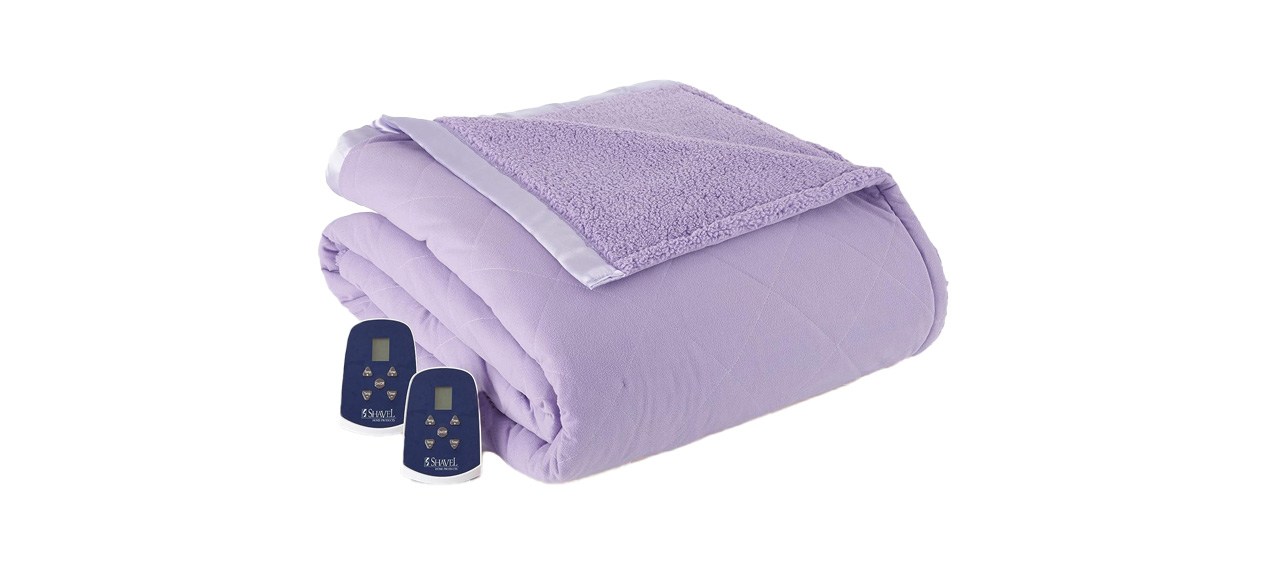 Thermee Micro Flannel Electric Blanket
One of the biggest challenges of using a warming blanket is that you often must stretch outside of the covers to reach the controller. That's not a problem with this warming blanket, as it has two controllers with back-lit LCD displays connected by a 17-foot cable. During testing, the team loved the warmth it provided and the quickness the desired temperature was reached. It's also a bonus that the blanket is made from different fabrics, making it more comfortable.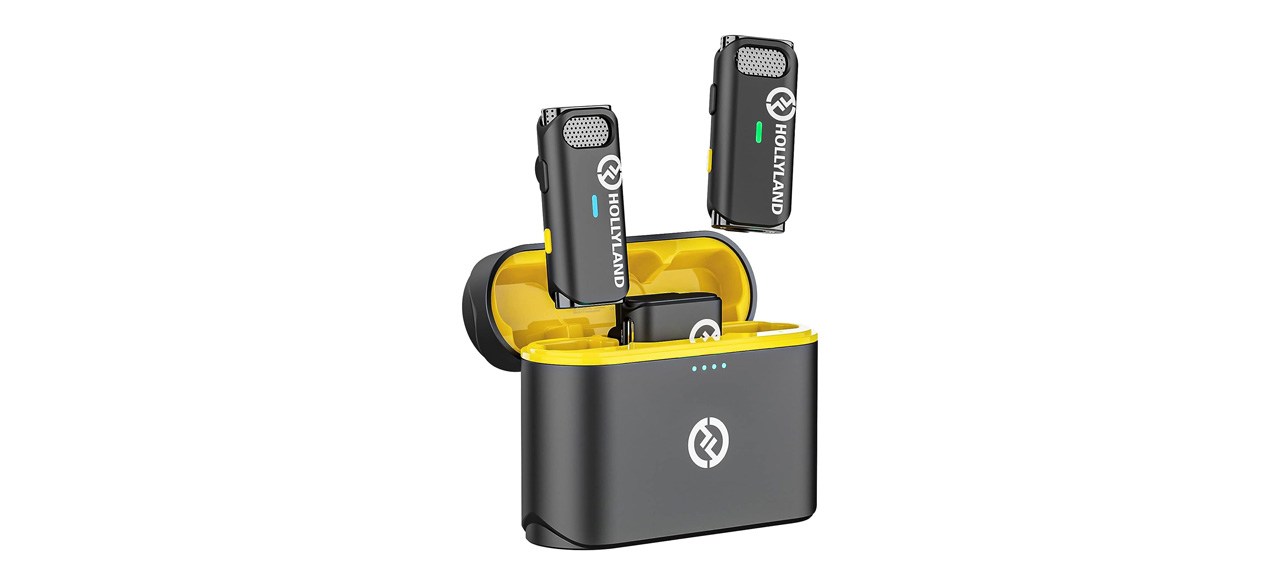 Hollyland Lark M1 Wireless Lavalier Microphone
Whether you are narrating home videos or shooting your next epic YouTube video, the content is useless if the intended audience can't hear you clearly. That's why you should invest in a wireless microphone that easily clips to your clothing, such as the Lark M1. It has an eight-hour battery, 656 feet transmission range and comes with several patch cables for different recording devices. The Testing Lab found this microphone outperforms and looks better than systems that cost twice as much.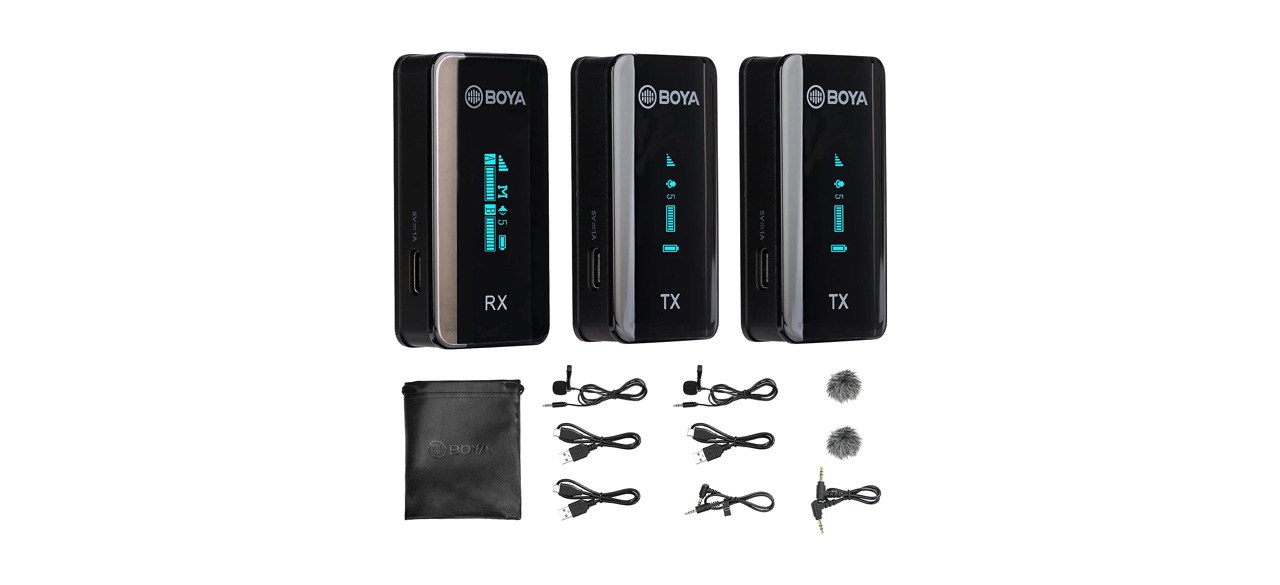 Boya BY-XM6-S2 Wireless Lavalier Microphone
This wireless microphone easily and securely attaches to any gadget or clothing for accurately recording audio. The transmitter has a range of 328 feet, several buttons and a bright OLED display. It has a built-in microphone and also an input jack for the lavalier. During testing, it made for an excellent option if you are just starting out with recording audio. It has a great pick-up range, although it can struggle in noisy environments.
Saramonic Blink 500 T2 Dual-Channel Wireless Lavalier Microphone
If you want to take your podcasting or interviewing to the next level, this dual-channel wireless microphone system is an excellent choice for indoors. It has one receiver and two transmitters, letting you split the audio into different channels. It's lightweight, relatively small and comes with a handy carry bag to keep all the components safe.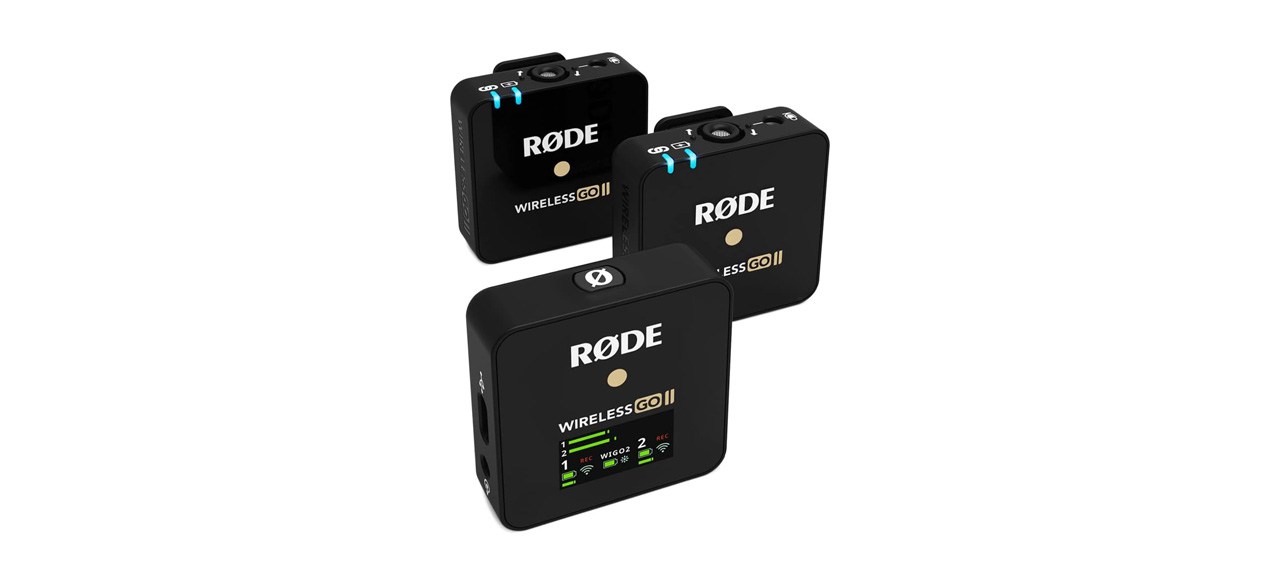 To any sound reproduction enthusiast, Rode is a household name that carries incredible weight. It is known for high-quality audio equipment, and the tester found it has created a fantastic recording option with the Wireless Go II that provides all essential recording needs at a very fair price. It comes with one receiver and two transmitters, making it a great option for multi-person interviews.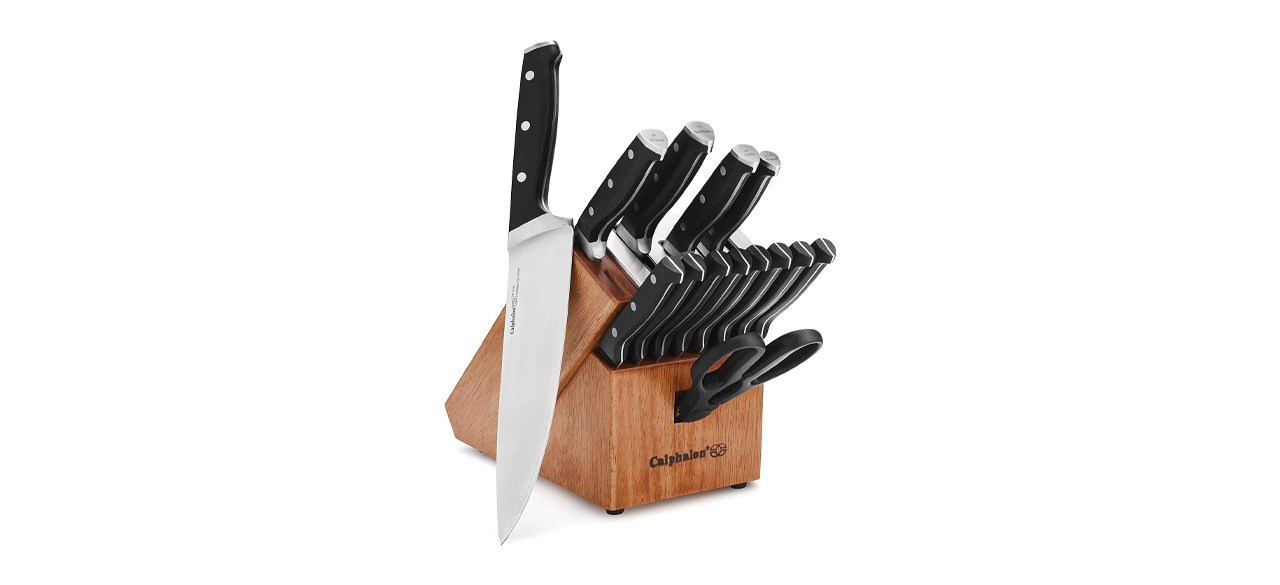 It's a cardinal sin for any chef or home cook to use the wrong knife, but it's an even bigger transgression if you don't have the right knife to begin with. Instead of trying to cut a carrot with a butter knife, invest in a great knife set such as this one. It consists of 15 knives to perform any task you need and includes a self-sharpener to keep the blades going for years. The tester was awed by their sharpness, sturdy handles and manufacturing quality.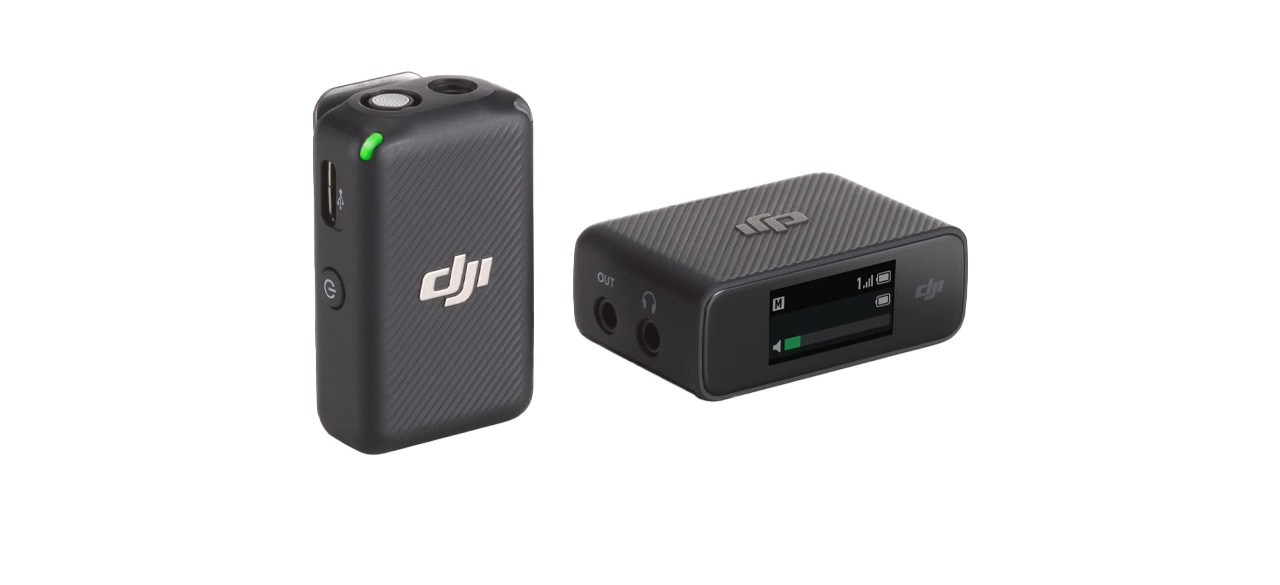 DJI is best known for its incredible drones with high-powered cameras, but when shooting cinematic scenes and action-packed sequences, you still need to capture the sound. That's where this microphone shines, as it has an 820-foot range, 14 hours of recording time and is compatible with most mobile phones. During testing, we found that it excels with audio reproduction and noise cancellation, with no distortion, even with challenging environmental conditions.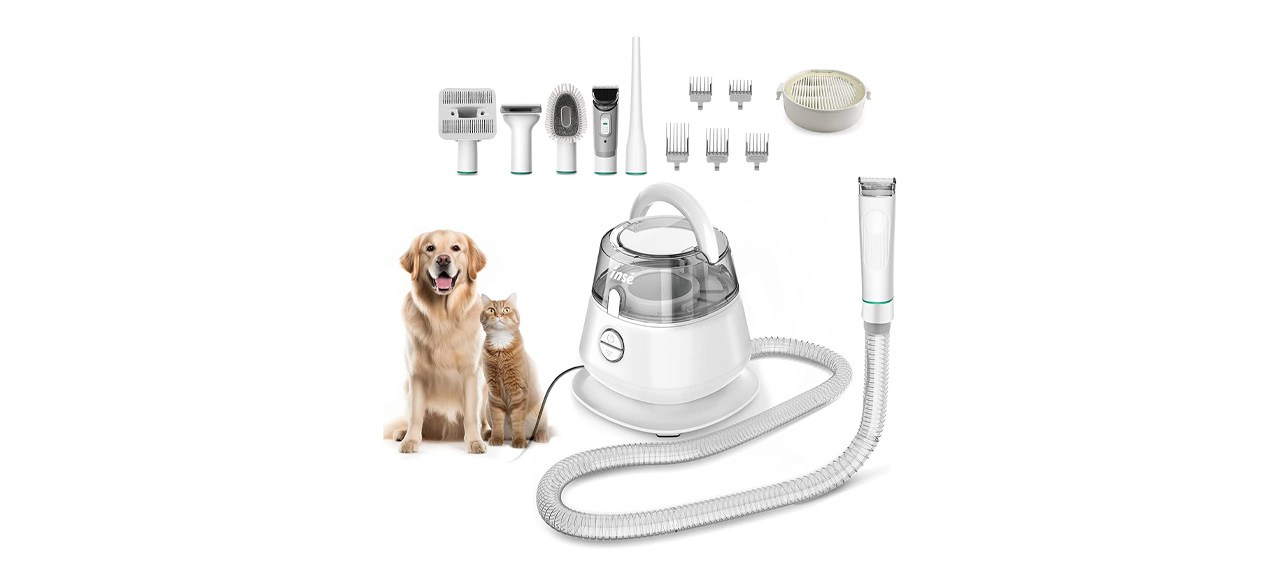 Few things are more frustrating than trying to get stubborn pet hair out of fabrics. One way to go about it is to remove hair directly from your pets with a grooming vacuum, such as this one from Inse. It looks a bit awkward, but the Testing Lab found the setup to be easy. It comes with multiple attachments and isn't too loud to scare off dogs. Cats, on the other hand, will always be suspicious. Of anything.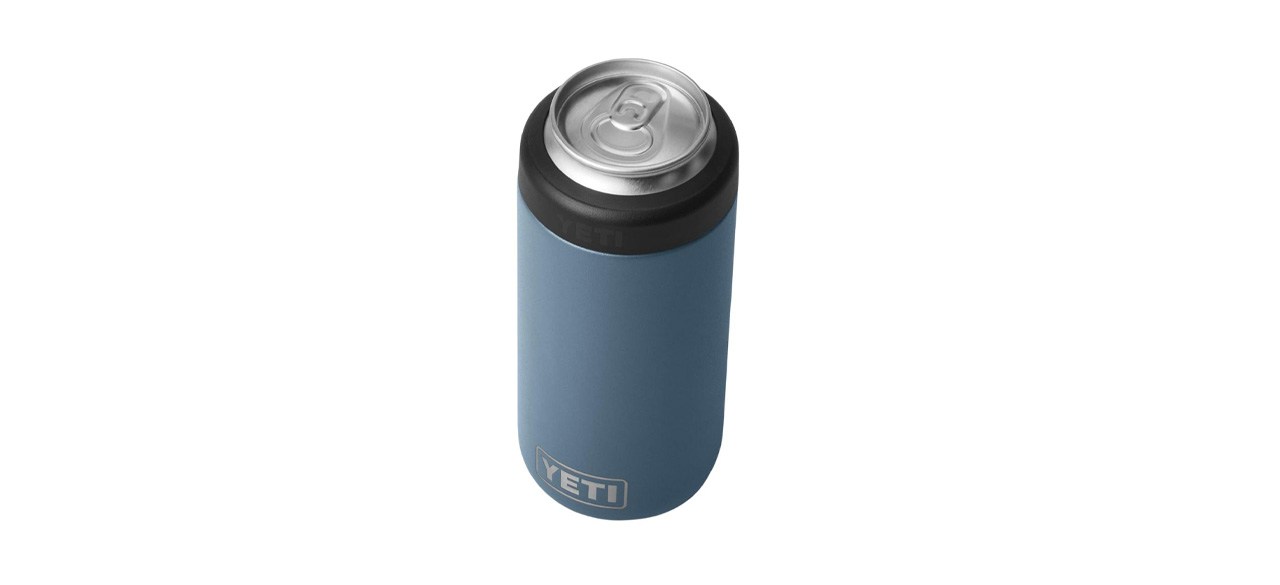 Yeti Rambler 16-Ounce Colster Tall Can Insulator
How do you keep a drink cold while not freezing your hand in the process? Yeti has the answer with this can insulator specifically designed for tall beverages. It easily slips over a can, keeping it cold for much longer. During testing, the team was impressed by its durability, sleek looks and that it's dishwasher-safe.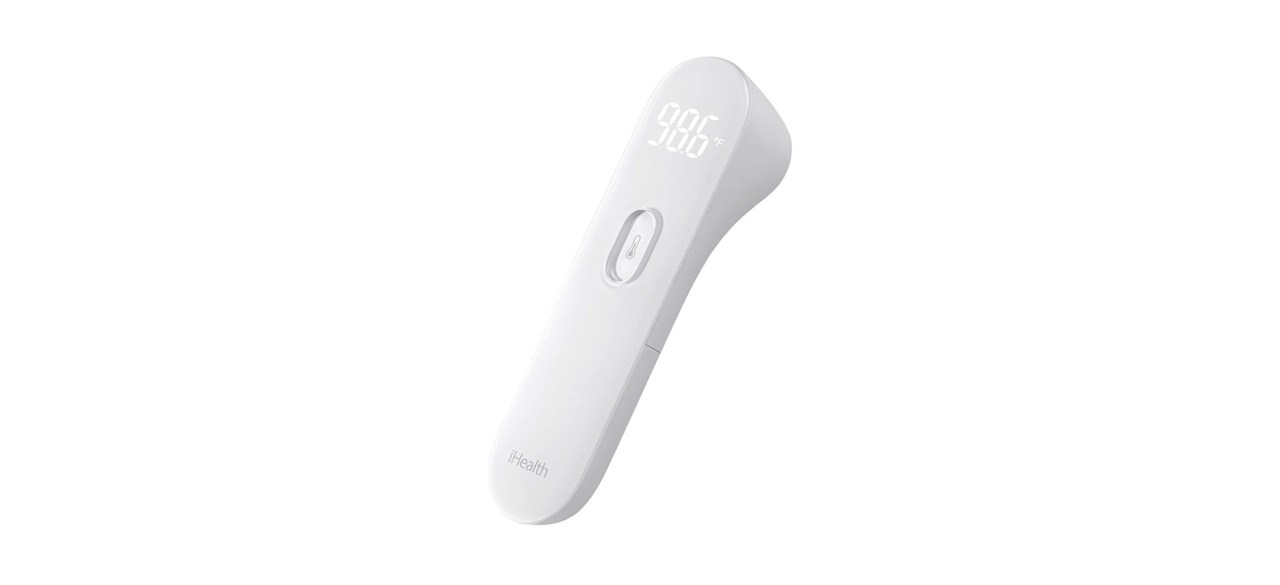 iHealth No-Touch Forehead Thermometer
Many of us are no longer frantically checking our temperature, but that doesn't mean you shouldn't have a good thermometer in your medicine cabinet. This no-touch forehead thermometer uses infrared technology with three sensitive sensors. The Testing Lab found it accurate and easy to use.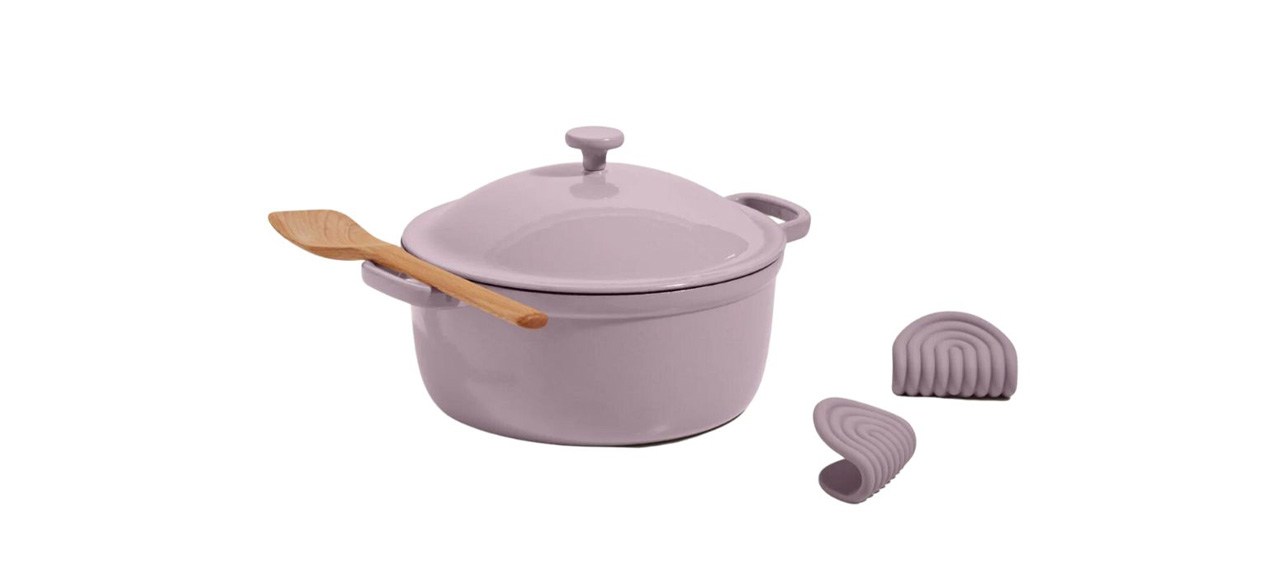 Our Place Cast-Iron Perfect Pot
An attention-grabber through its looks alone, this cast-iron Perfect Pot comes in six colors that complement any kitchen. The nonstick pot is relatively hefty, which the tester wasn't too thrilled about, but it's easy to clean and great for pasta or soups.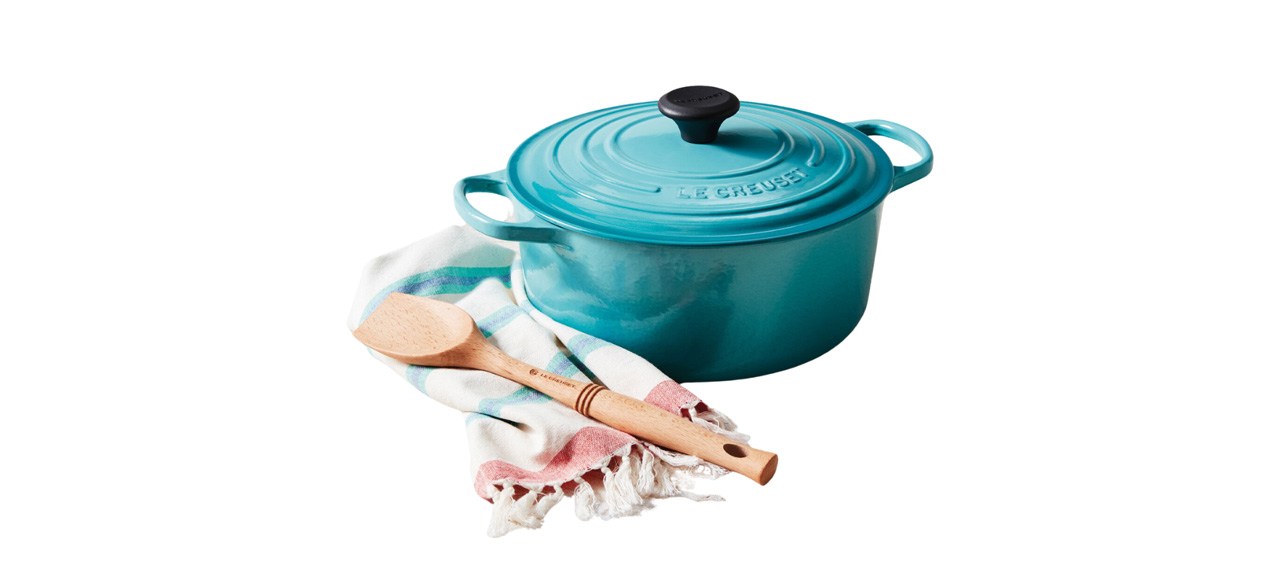 Le Creuset is the go-to kitchen equipment and accessories provider for many and with good reason. As the tester notes, the Dutch Oven is not only beautiful, but it cooks evenly, doesn't burn if you use it correctly, cleans easily, and stands the test of time. It works well with gas and electricity and comes in various vibrant colors.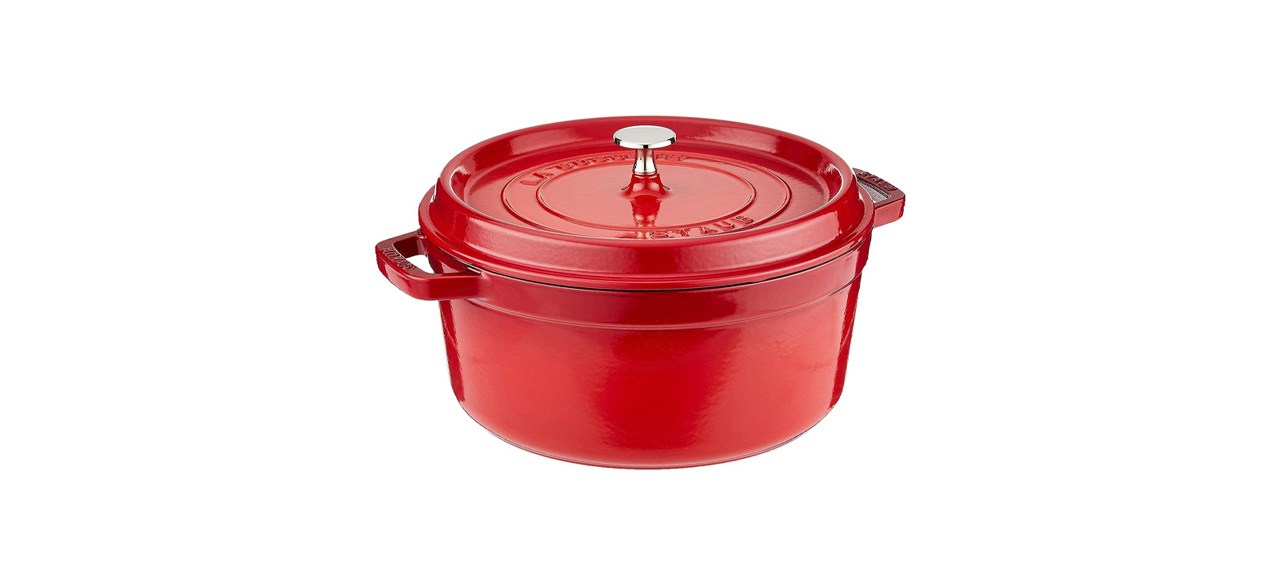 Staub Cast-Iron Dutch Oven Round Cocotte
If you want a Dutch Oven-style pot that's not as expensive as a Le Creuset, this one is a great option. Coming in several colors, the 5.5-quartz capacity is large enough to prepare a meal for five to six people. This one features the signature dotted interior lid where moisture condensates. The tester notes that Staub pots are a great investment for those who are interested in making great recipes at home.
Want to shop the best products at the best prices? Check out Daily Deals from BestReviews.
Sign up here to receive the BestReviews weekly newsletter for useful advice on new products and noteworthy deals.
Charlie Fripp writes for BestReviews. BestReviews has helped millions of consumers simplify their purchasing decisions, saving them time and money.
Copyright 2023 BestReviews, a Nexstar company. All rights reserved.