This is an archived article and the information in the article may be outdated. Please look at the time stamp on the story to see when it was last updated.
IN THIS ARTICLE:
Grilling is a fun, social, rewarding and delicious hobby. There are so many kinds and models of grills, though, so getting into it can be a little intimidating.
However, it doesn't have to be overwhelming. Even the process of planning and purchasing your first grill should be enjoyable and exciting. Once you break down your needs and wants, and find the right piece of equipment at a respectable price, you'll be on your way to tender, meaty goodness in no time.
Gas vs. charcoal grills
Gas vs. charcoal is an endless debate that doesn't have a definitive answer. Technically, charcoal grills are simpler, but using one requires a certain amount of finesse.
Charcoal grills: While it's possible to be proficient with a charcoal grill right from the get-go, there's usually a bit of a learning curve, especially for newbies. Lighting the charcoal is easy, but it takes a little experience to use the right amount, position it perfectly and maintain a consistent, precise temperature.
The big upside to charcoal grills is the flavor they provide. Juices will inevitably drip from delicious, well-seasoned meat onto the red-hot coals below. When those juices and the chemicals they contain hit the coals, they instantly vaporize, imparting complex, aromatic flavors to everything on the grill. It's a process that you can't quite replicate with a gas grill.
Gas grills: Gas grills are as easy as it gets. Open the valve on the propane tank, turn on a burner and hit the igniter. Sure, you have to wait for the grill to heat up and make sure you don't leave it turned up too high, but a stand-alone thermometer and a glance at the control knob will make that easy.
Gas grills don't quite vaporize flavorful chemicals the same way charcoal can. There's also a minor drawback to gas grills in regards to maintenance. Both types of grills get covered in soot, ash and grime, but gas grills are a little more finicky, requiring regular cleaning to prevent clogs and keep the igniter working consistently. It's not a huge problem, but it is something to be aware of.
Picking a grill that is the right size
Getting too small of a grill will keep you from cooking enough food for everyone. Getting too large of a grill means you'll have to spend extra time and energy warming it up. Plus, if you only ever use a fraction of your grill's available room, those tasty aromatic vapors won't be as concentrated. The main exception to the "bigger is better" school of thought is if you plan on cooking with wood smoke. Wood smoke is far more effective if you can keep it centralized. It escapes the grill slowly and has time to soak into the food.
With that said, though, it's always better to overshoot rather than underestimate your size needs. After all, if your grill's too small, there's no going back. By contrast, you can always invite more people to the cookout if half of your grill grates frequently go unoccupied.
A good rule of thumb is to allocate at least 70 to 80 square inches of real estate for each person you plan to cook for. After that quick bit of math, feel free to round up by 100 square inches or so.
Best grills for beginners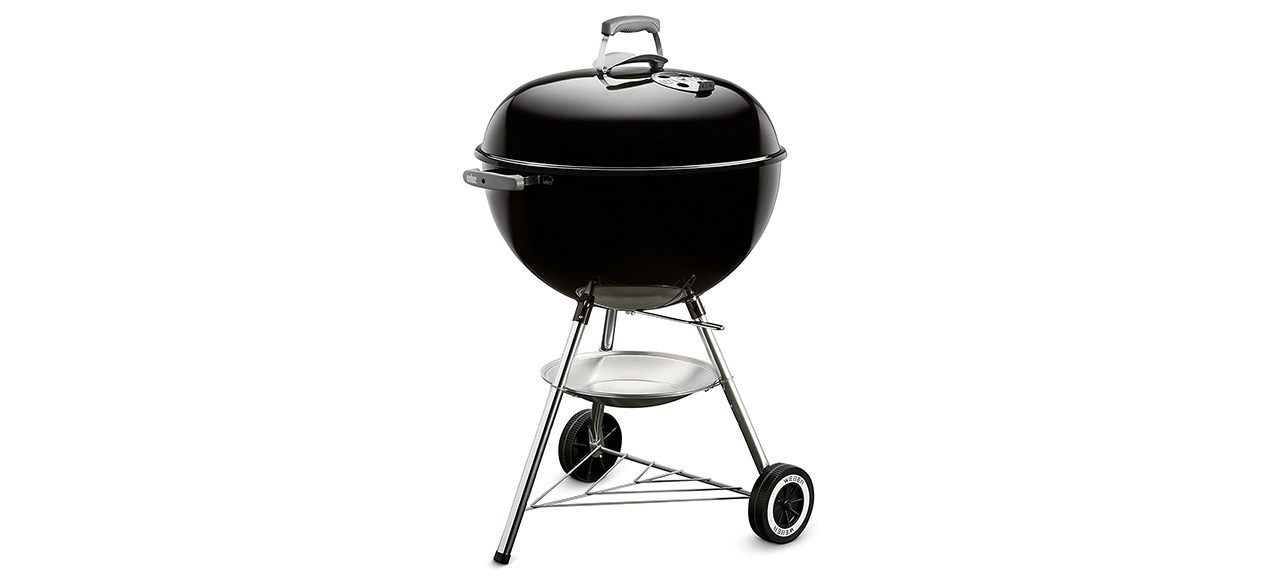 Probably the most recognizable grill on the planet, this Weber grill is a great choice for newcomers to charcoal who don't want to spend much.
Sold by Amazon and Home Depot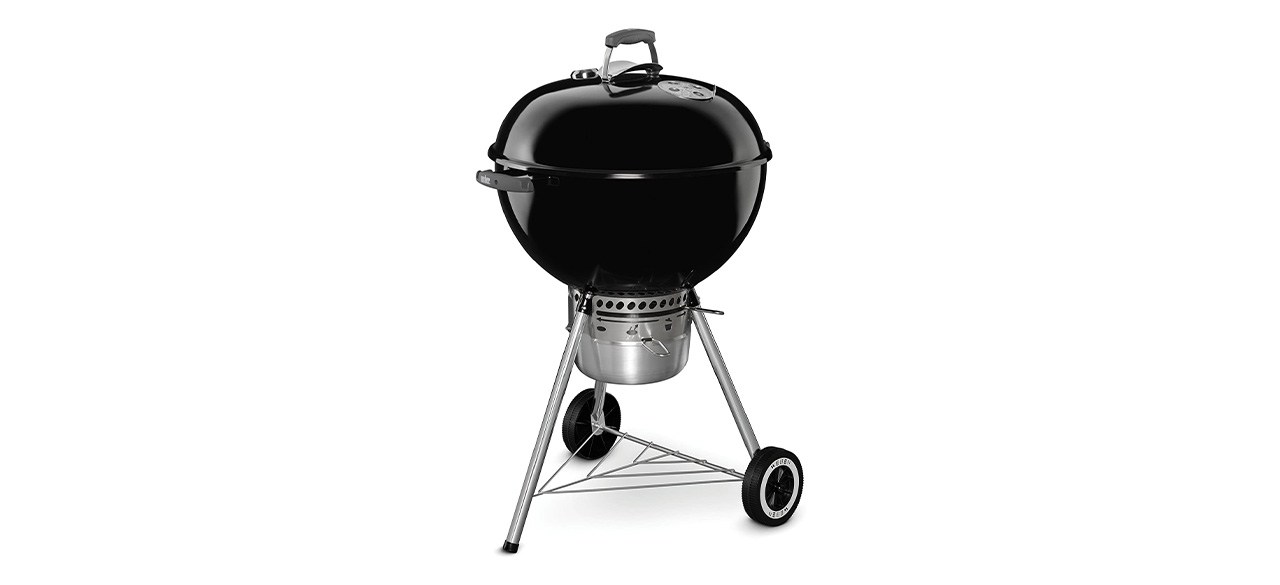 While it's a little more expensive than the original kettle grill, it offers a more robust build quality in addition to superior ventilation control and ash cleanup.
Sold by Amazon and Home Depot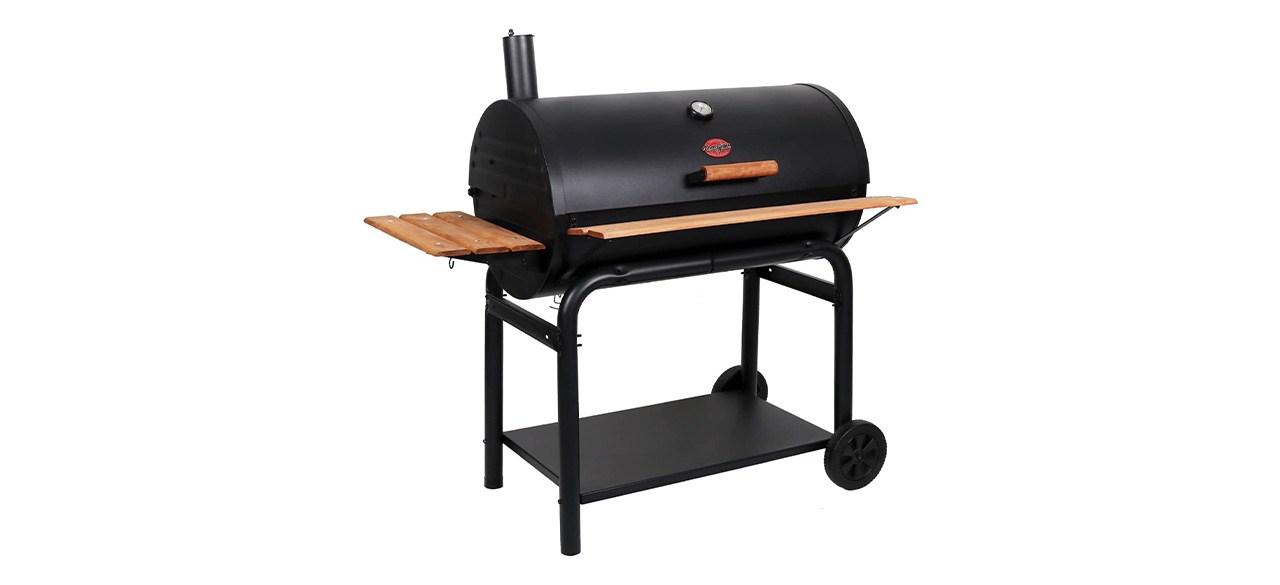 If you need to feed an army right out of the gate, this affordable, rock-solid option provides plenty of space to do so.
Sold by Amazon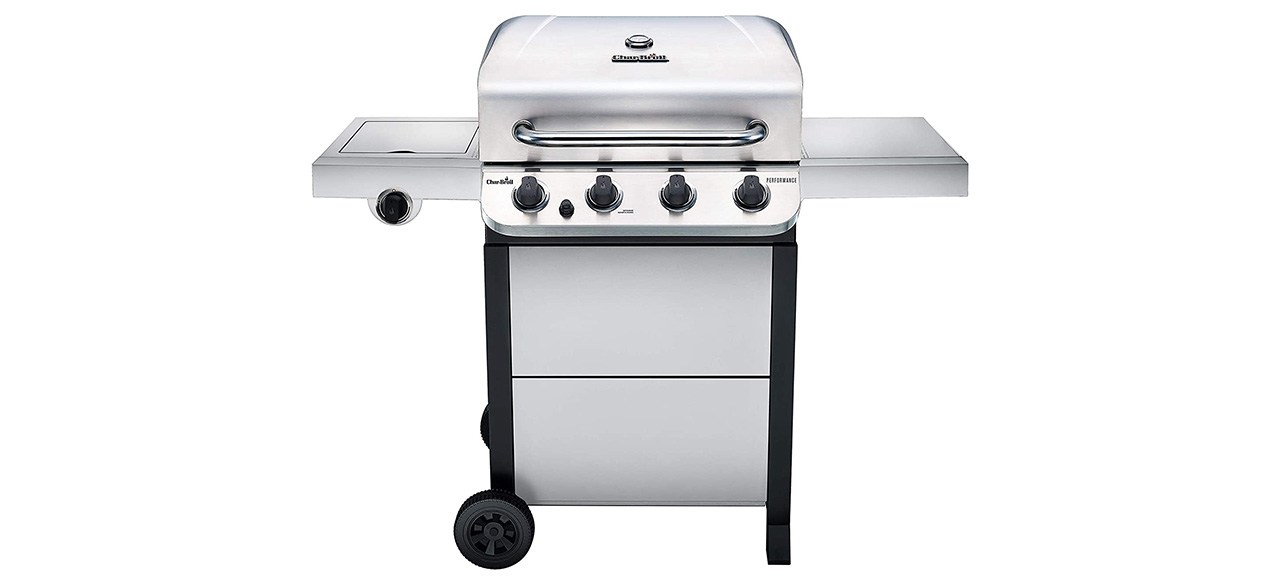 It's a well-built gas Char-Broil grill with dependable, clog-resistant burners and an igniter that works every time.
Sold by Amazon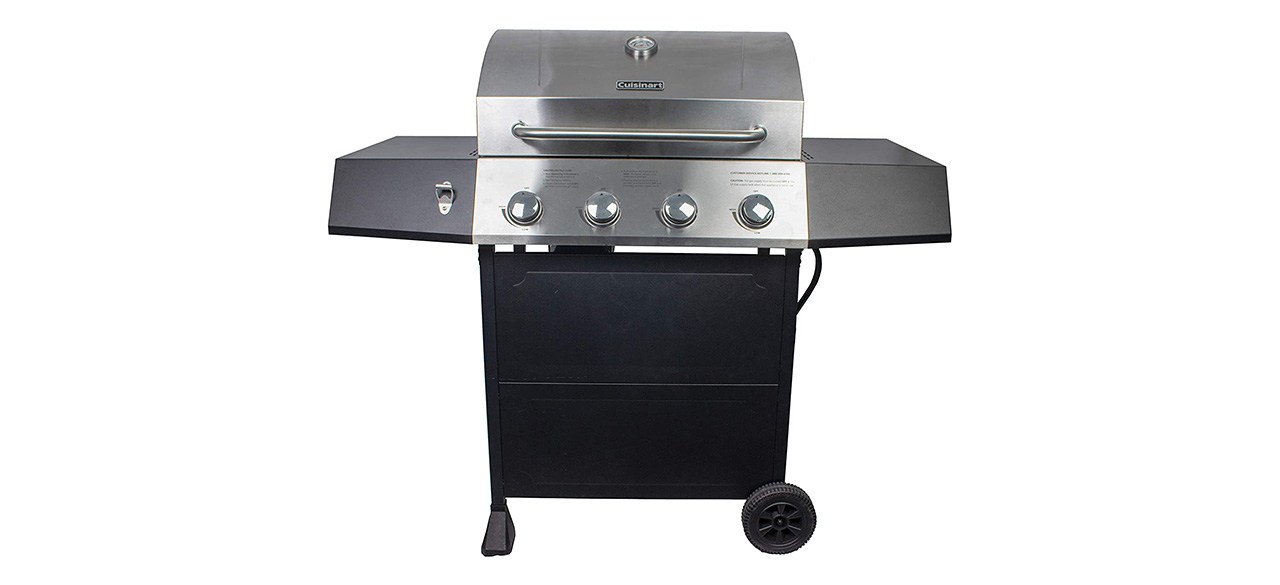 With 440 square inches of real estate, two side tables and a pair of rugged wheels, this model is a convenient gas option for the grilling novice.
Sold by Amazon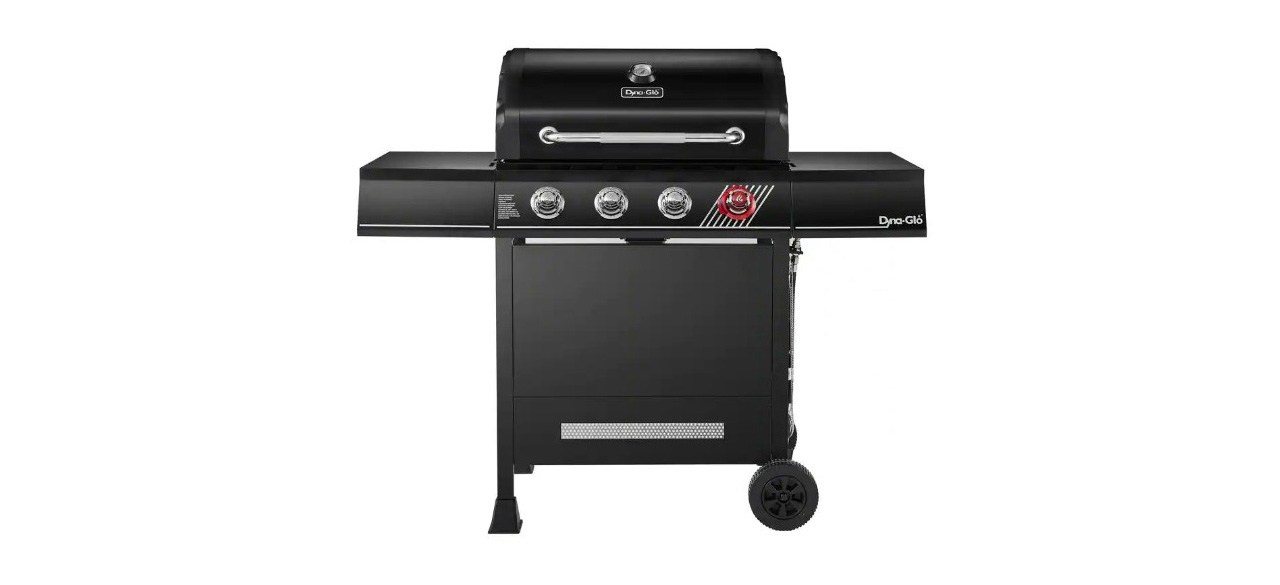 In case you don't want to commit to gas or charcoal grilling alone, this highly versatile Dyna-Glo grill lets you do both, and it also makes a great smoker.
Sold by Home Depot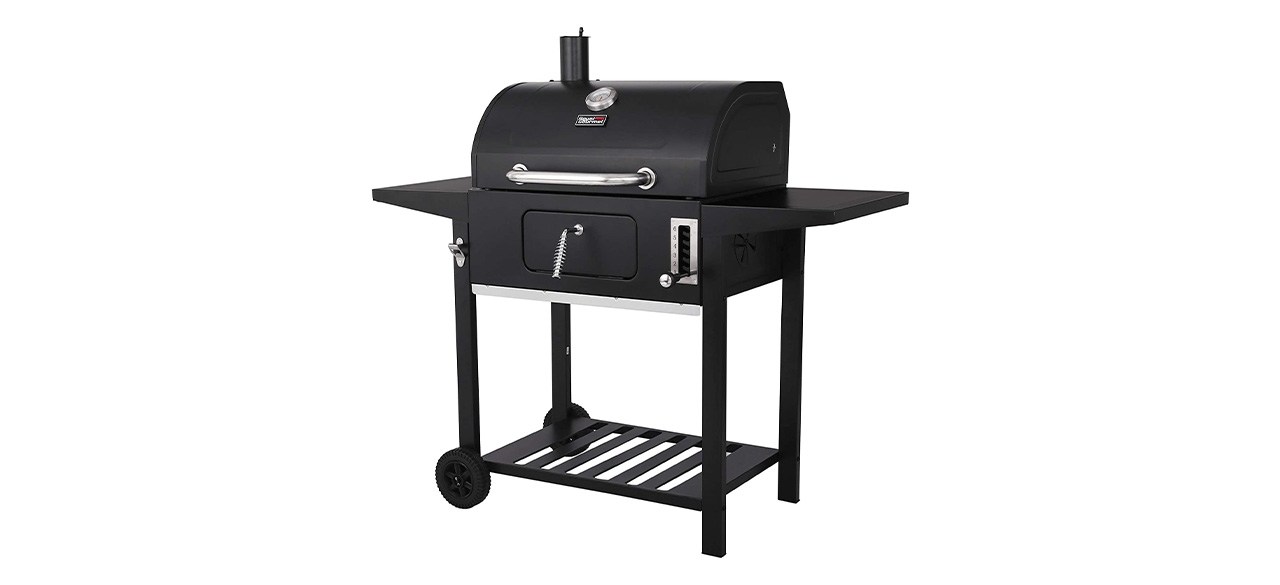 A durable construction, an easy-access ash receptacle and 600 square inches of real estate make this one of the most economical choices for the up-and-coming charcoal grill master.
Sold by Amazon and Home Depot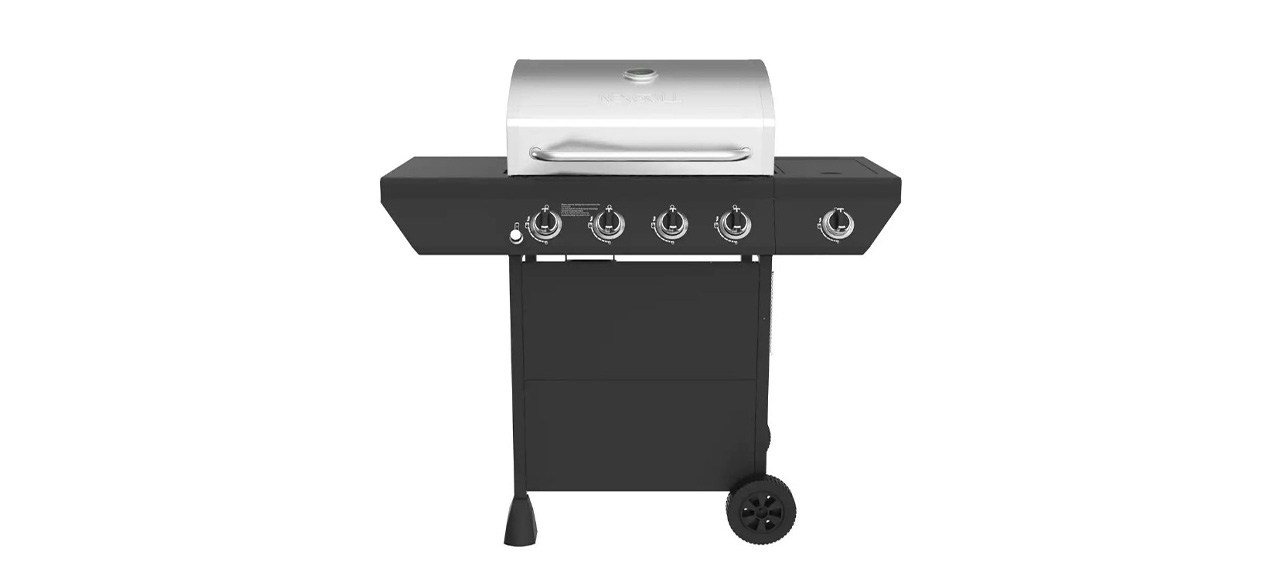 While there's not much to it, it's as reliable as a gas grill gets, and its simplicity makes it a great deal.
Sold by Home Depot
Beginner grilling FAQ
Q. What about pellet grills?
A. While they are grills, pellet grills have a very different purpose from other types. They're meant to remove the guesswork and micromanaging from the smoking process. Pellet grills use an electric heating element to turn specialized wood pellets into delicious smoke that permeates whatever you're grilling. Pellet grills are rarely suitable for searing meat. In other words, choose a pellet grill if you want to smoke large cuts of meat, but you'll be hard-pressed to use one for flavor-enhancing grill marks on chicken breast.
Q. Are electric grills any good?
A. Not to be confused with pellet grills, common electric grills have long heating elements and usually nonstick cooking surfaces. They're convenient for use indoors or anywhere you're not allowed or able to have an actual flame. They can be remarkably cost-effective, but they don't deliver a classic grilling experience in nearly any way. If you want to have a fun, tasty cookout that makes the entire neighborhood jealous, avoid electric grills.
Q. Is grilling safe and healthy?
A. The biggest health risk from grilling is burning yourself. This can happen if you're not careful when lighting a gas grill, adjusting the coals in a charcoal grill or not paying attention when managing hot food. To avoid burning yourself, use grilling gloves to protect your hands. Hazards like piles of hot ashes and running rivers of grease also pose a danger. To minimize dangers, such as entirely avoidable grease fires, allow your grill to cool, and clean it thoroughly after every use.
As far as dietary health is concerned, it's always advisable to maintain a varied diet that's low in salt and calories and high in fiber and nutritious vegetables. That guidance remains the same if part of your meal is delicious, smoky meat.
Want to shop the best products at the best prices? Check out Daily Deals from BestReviews.
Sign up here to receive the BestReviews weekly newsletter for useful advice on new products and noteworthy deals.
Chris Thomas writes for BestReviews. BestReviews has helped millions of consumers simplify their purchasing decisions, saving them time and money.
BestReviews spends thousands of hours researching, analyzing, and testing products to recommend the best picks for most consumers.
Copyright 2023 BestReviews, a Nexstar company. All rights reserved.