This is an archived article and the information in the article may be outdated. Please look at the time stamp on the story to see when it was last updated.
Treat your dog this National Pet Day
Every pup parent knows their canine companion is the perfect example of a dog on this planet. So, with National Pet Day coming up on April 11, now's the ideal time to show how much you care.
Pets might not know what day it is or understand special occasions, but if you're truly obsessed with your dog, those facts don't matter. You can find all kinds of great dog products to spoil your pup with this National Pet Day.
In this article: Schwinn Rascal Bike Dog Trailer, Wahl Lithium Ion Pro Series Cordless Animal Clippers and Embark Dog Breed and Health DNA Test.
What to consider when buying for your dog
Your dog's needs: Consider your dog's age, size, breed, health and temperament when choosing products. For example, playful dogs might like toys better than plush beds, while dogs with food allergies might need special treats.
Safety: Look for safe products for your dog, made from nontoxic materials and free from any potential hazards or sharp edges that could cause harm.
Brand recognition: If in doubt, choose products from a brand with a good reputation you know and trust. While there are great products available from small businesses, it takes more work to find them.
Comfort: Consider your dog's comfort when choosing products. For instance, pick a bed with adequate support or a harness that fits comfortably without chafing.
Quality: Choose high-quality products that are durable and made to last. This is especially important for items like dog toys and beds that get a lot of use.
What should you buy for your dog?
Food and treats: Dogs that are always looking for their next meal will love receiving food or treats this National Pet Day. Consider your dog's age, breed, size, preferences and any dietary restrictions they have.
Toys: You can't go wrong buying toys for playful pups. You can find all kinds of toys, including plush toys, chew toys and even automatic ball launchers for dogs who love fetch.
Beds: If your dog loves few things more than a good nap, consider buying a comfortable and supportive new dog bed.
Practical items: Some items make caring for your dog easier and more convenient. Some examples include collars, leashes, harnesses, grooming tools and travel accessories.
Best dog products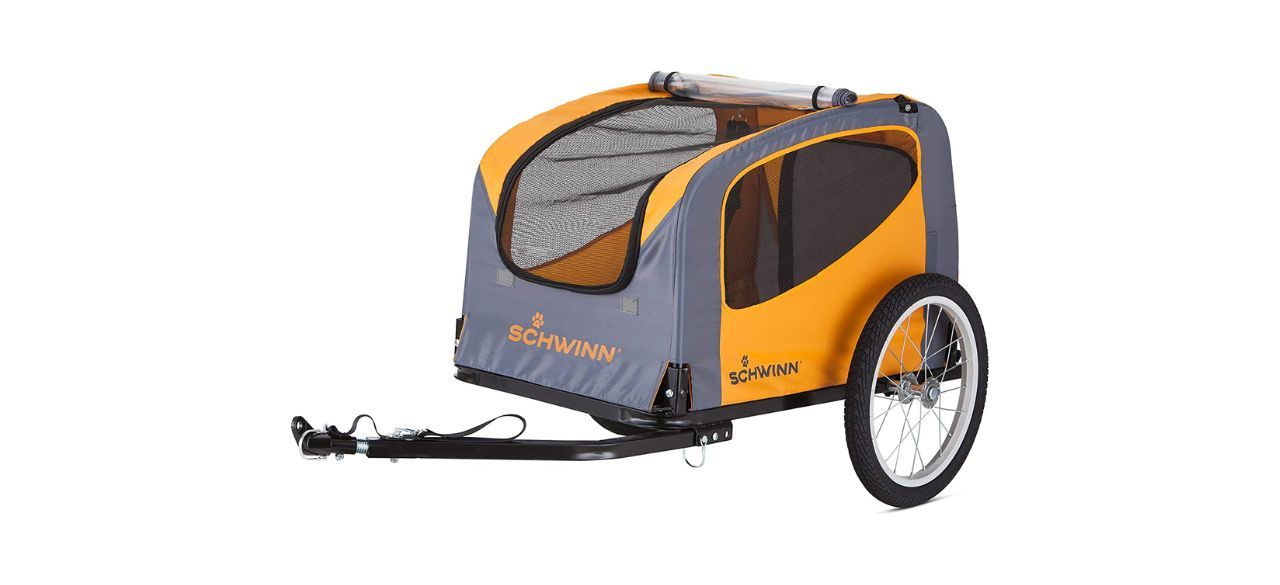 Schwinn Rascal Bike Dog Trailer
If your dog likes to join you everywhere you go, this dog bicycle trailer lets them come on longer adventures rather than having to stay home when you take a mammoth bike ride. There's a small version for dogs up to 50 pounds or a large version for dogs up to 100 pounds.
Sold by Amazon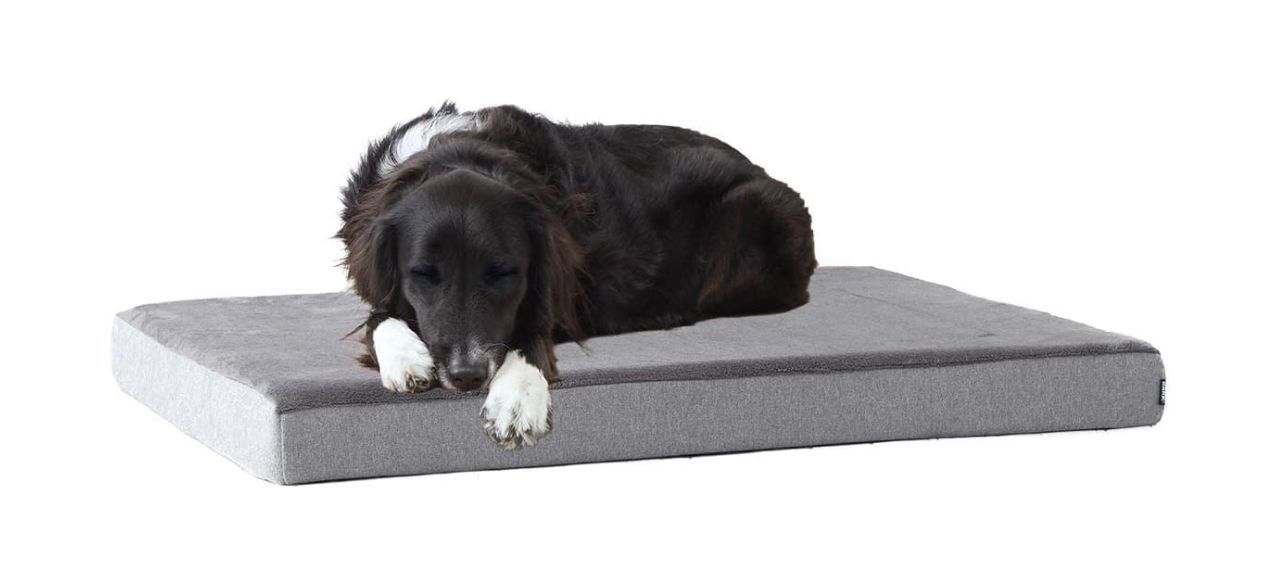 Barkbox Memory Foam Platform Dog Bed
Your precious pup deserves a comfortable place to snooze, and this memory foam dog bed is perfectly plush. Not only is it supportive, lessening the chance of joint pain or discomfort, it also has cooling properties so dogs won't overheat and relocate to your cool tile floor.
Sold by Amazon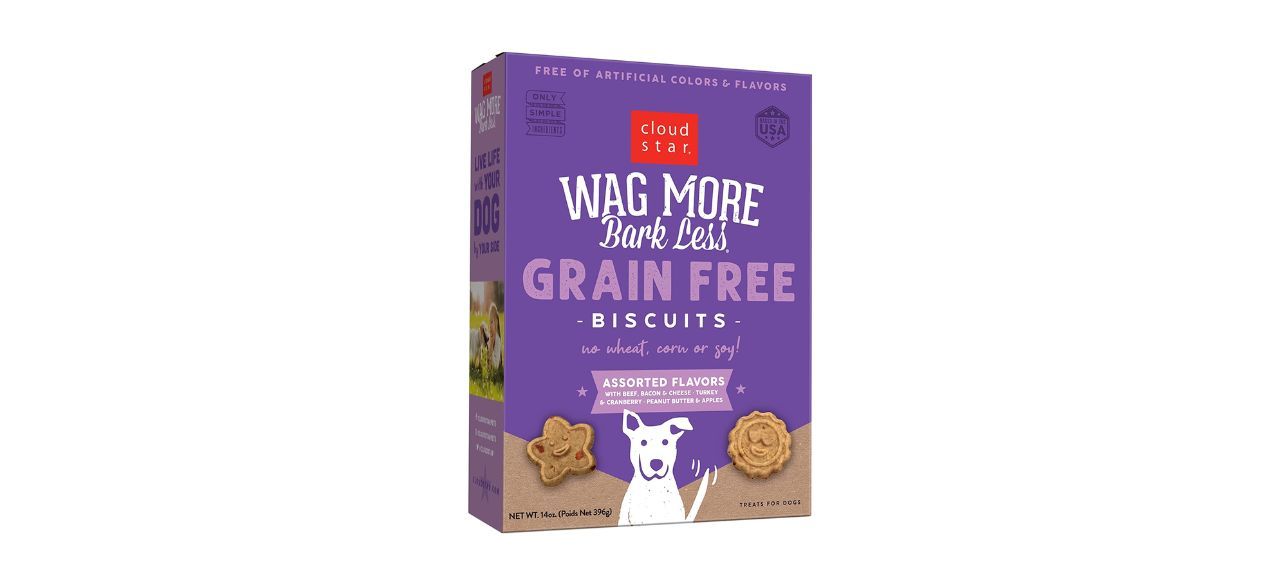 Cloud Star Wag More Bark Less Oven-Baked Biscuits
Make food-obsessed dogs feel loved with these delicious biscuits. They have a crunchy texture that many dogs love, and they come in packs of single or assorted flavors, including pumpkin, peanut butter and apple and aged cheddar.
Sold by Amazon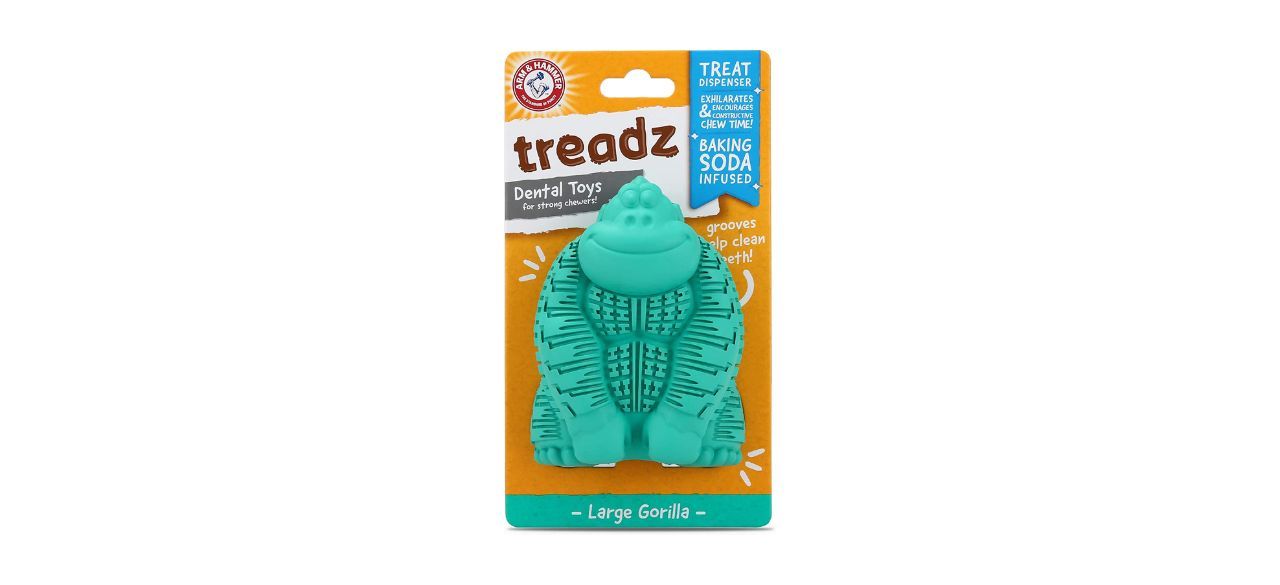 Arm & Hammer for Pets Super Treadz Gorilla Dental Chew Toy
This dental chew toy is perfect for dogs who love chewing but hate having their teeth cleaned. The more they chew, the more plaque and tartar get worn away, improving dental health. It comes in small and large sizes to suit different dogs.
Sold by Amazon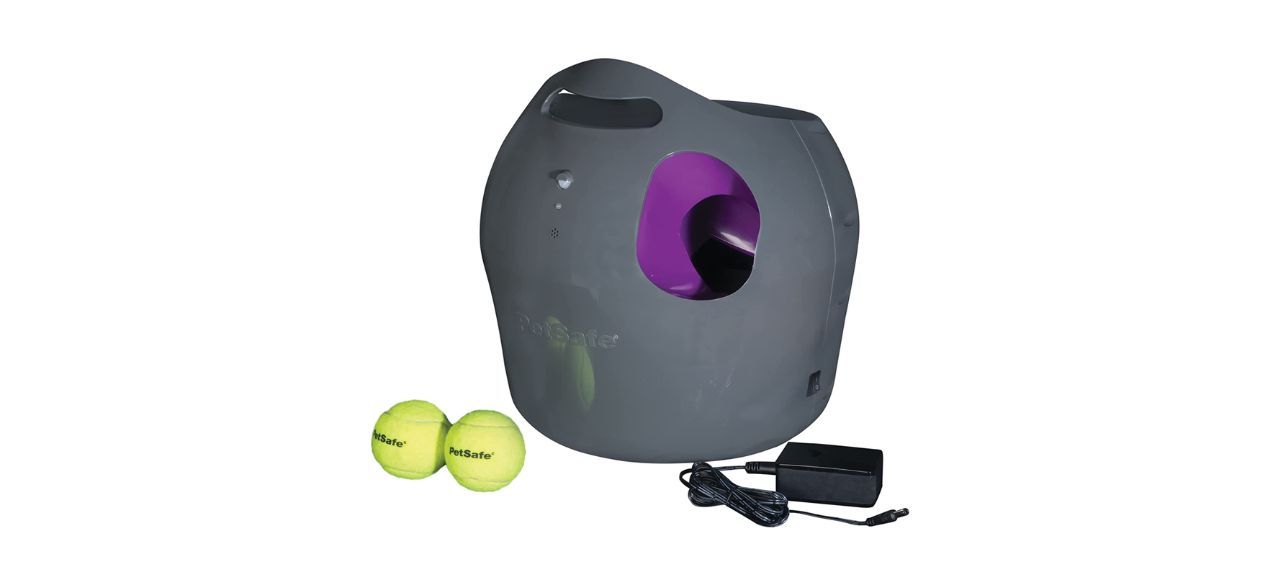 PetSafe Automatic Tennis Ball Launcher
Some dogs are so into playing fetch that their humans can't keep going as long as they want to. Enter the automatic dog ball launcher, which does the hard work for you, saving your arm and keeping your four-legged friend happy.
Sold by Amazon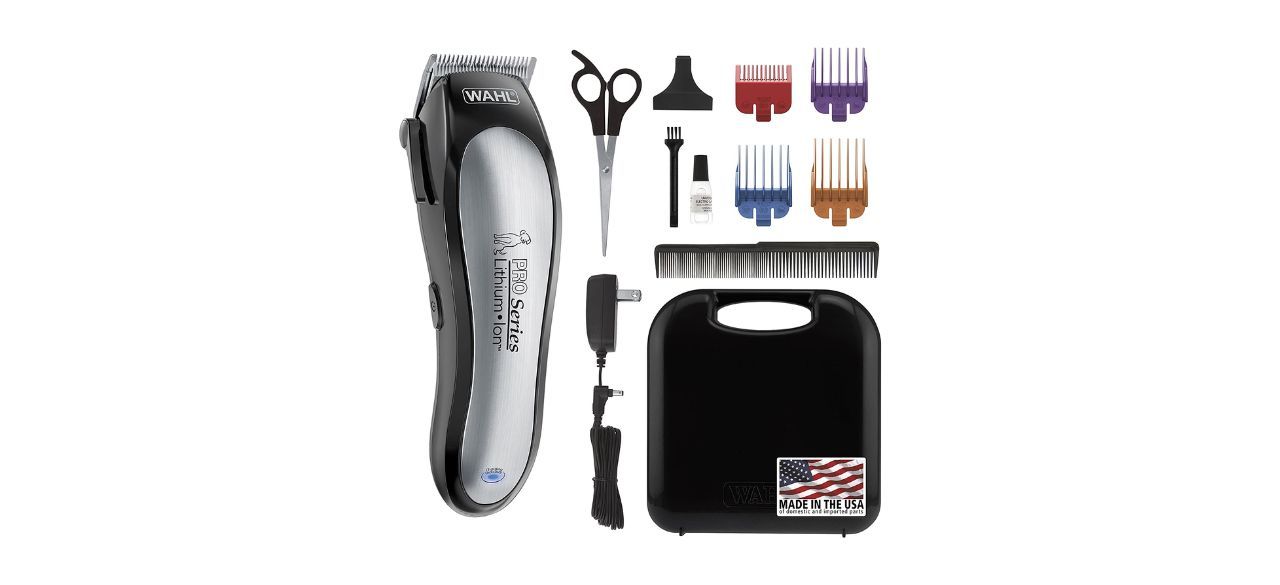 Wahl Lithium Ion Pro Series Cordless Animal Clippers
Dog clippers make perfect gifts for dogs who need a lot of grooming. These powerful cordless clippers make light work of trims, so your dog doesn't have to endure being groomed for too long. The self-sharpening blades limit the amount of maintenance needed and are always sharp, so they don't snag.
Sold by Amazon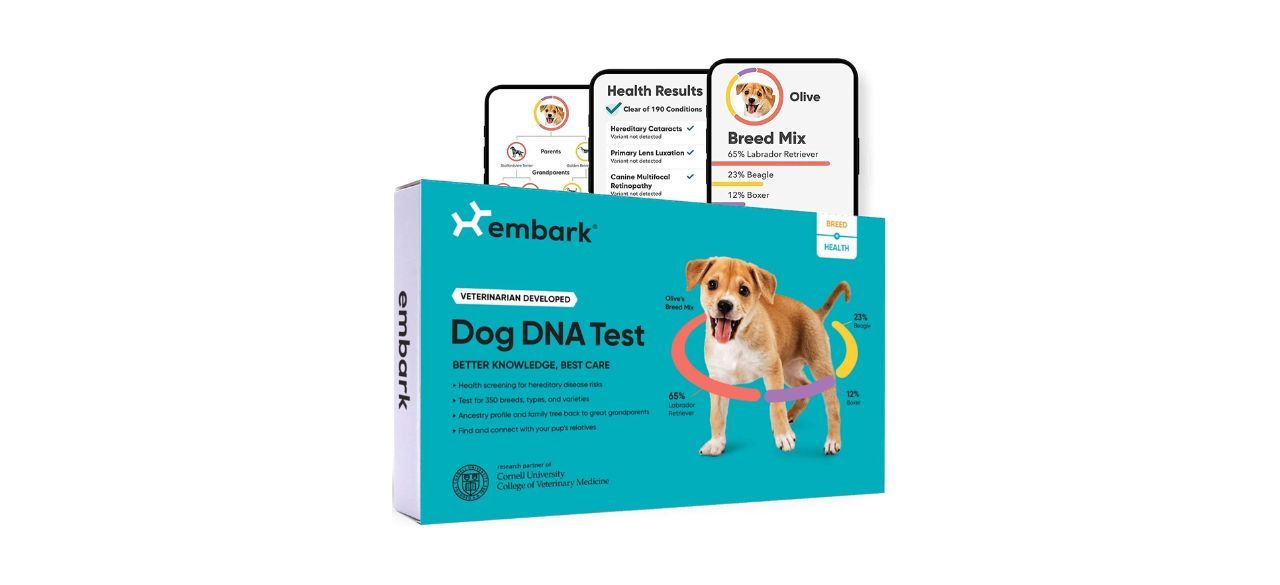 Embark Dog Breed and Health DNA Test
You love your dog, so naturally, you want all the information you can get. This dog DNA test not only tells you what breeds make up your dog's DNA but also identifies potential health risks from a database of more than 230 genetic markers.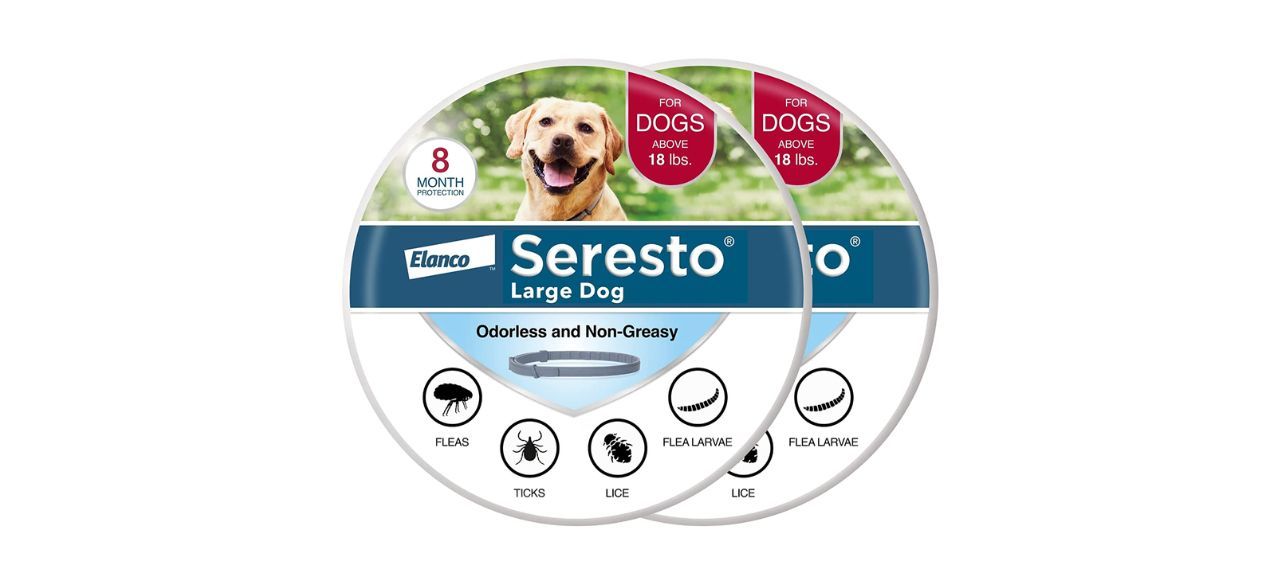 Seresto Large Dog Flea and Tick Treatment and Prevention Collar
Keeping on top of fleas and ticks is part of looking after your dog's health. This dog flea collar might not be the most thrilling gift, but it keeps your canine companion from getting bitten and itchy. It offers eight months of protection for dogs over 18 pounds.
Sold by Amazon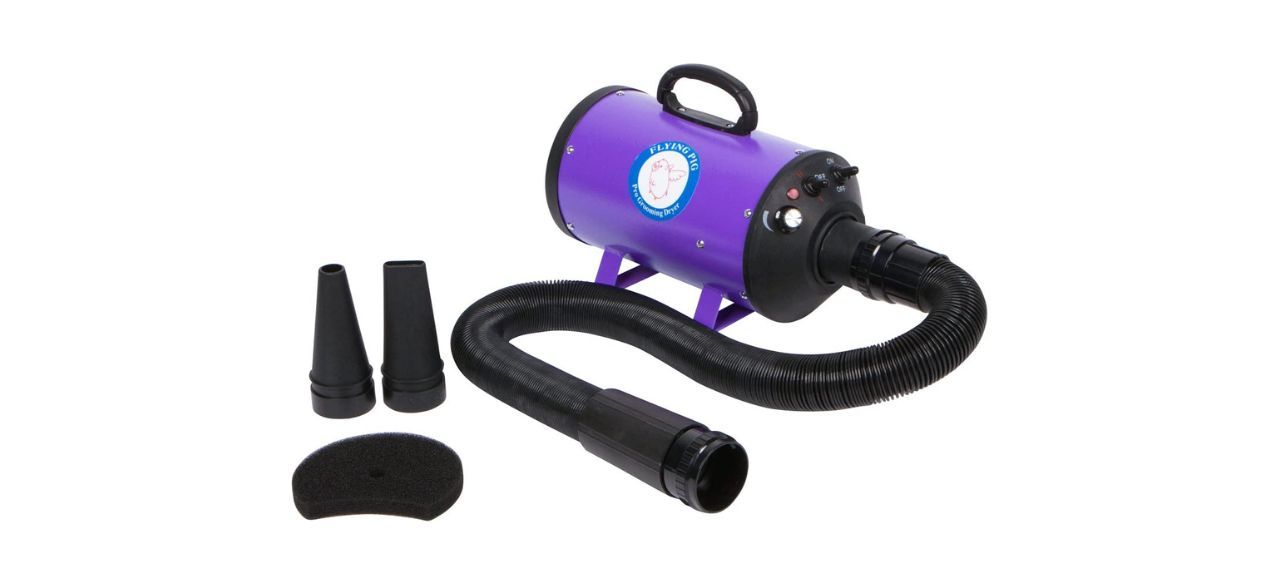 Flying Pig High-Velocity Dog Pet Grooming Dryer
If you regularly bathe your dog, a dog dryer makes the process easier for both of you. This high-velocity dryer reduces drying time by up to 60%, so your dog won't have to stand still for long.
Sold by Amazon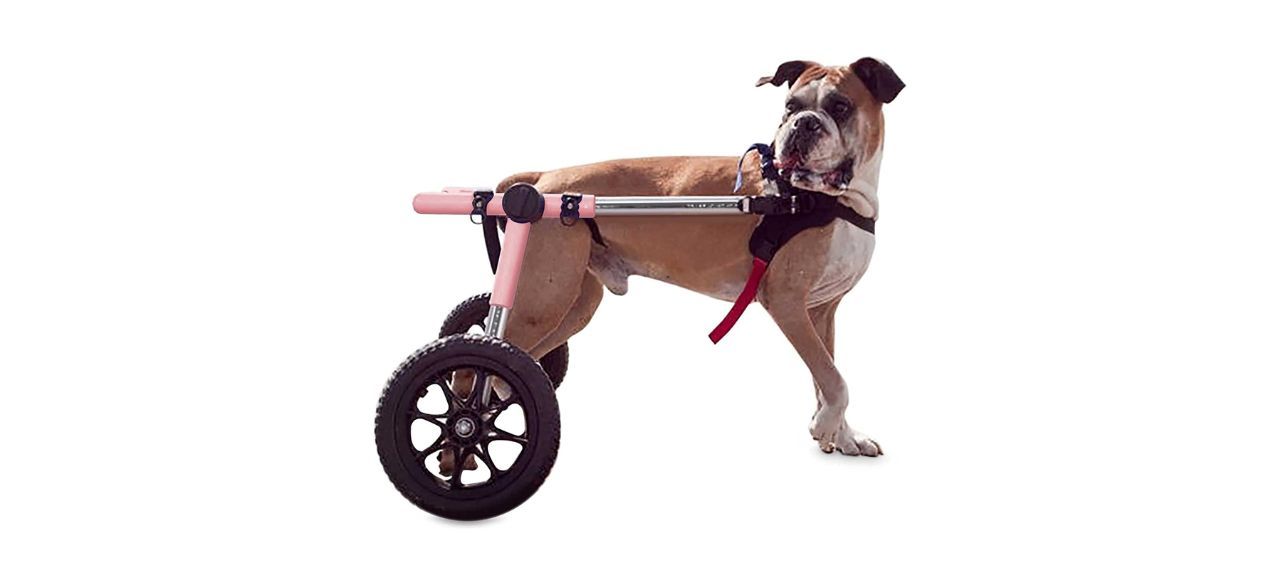 Dog wheelchairs can improve the quality of life of dogs with disabilities or senior dogs with mobility issues. By taking the weight off their back legs, dogs are free to wander, play and have fun. This one is suitable for large dogs who weigh between 80 and 170 pounds.
Sold by Amazon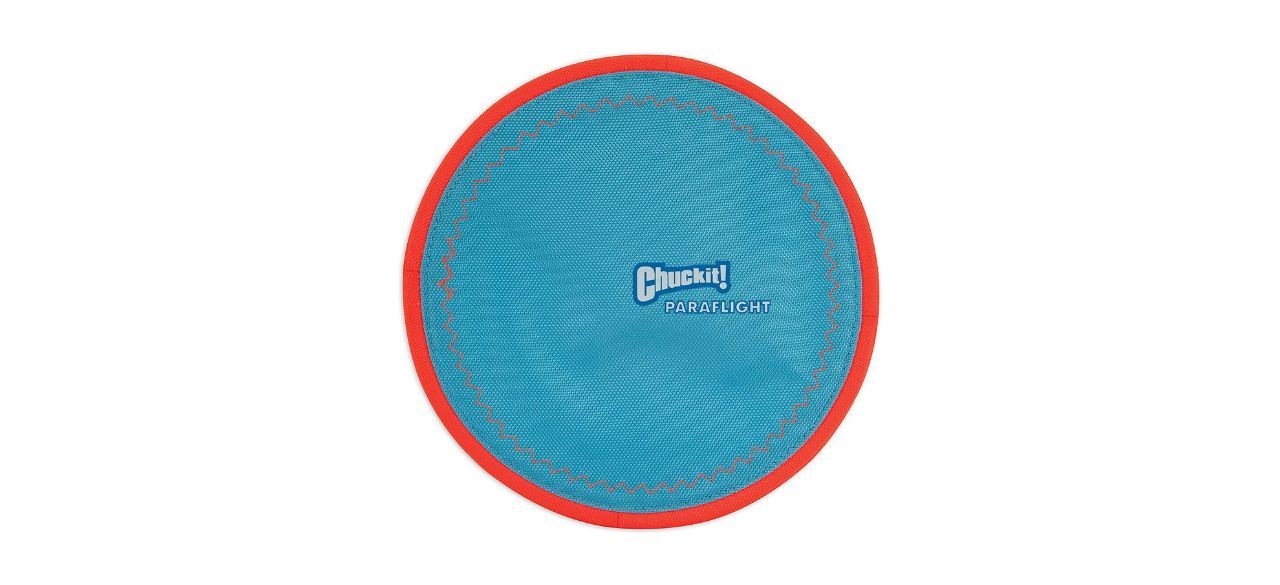 Chuckit Paraflight Flyer Dog Frisbee
Made from fabric, this frisbee is gentler on dogs' mouths, teeth and gums than plastic versions. It flies well, so it's perfect for dogs who love to chase and fetch.
Sold by Amazon
Worth checking out
Want to shop the best products at the best prices? Check out Daily Deals from BestReviews.
Sign up here to receive the BestReviews weekly newsletter for useful advice on new products and noteworthy deals.
Lauren Corona writes for BestReviews. BestReviews has helped millions of consumers simplify their purchasing decisions, saving them time and money.
Copyright 2023 BestReviews, a Nexstar company. All rights reserved.