Play it safe
The most important element for a football player's safety is the helmet. It protects their head against countless bumps, falls and tackles during the notoriously rough game. For younger players getting into the sport, tackle football is a big step up from flag football. Youth players must find a helmet that fits correctly, uses the right materials and is comfortable enough to wear for the duration of a game.
Shop this article: Schutt Sports Vengeance A11 Youth Football Helmet, Alleson Athletic Scrimmage Helmet Cover and Guardian Protective Helmet Cover.
How to choose a youth football helmet
Before your child can take the field and show off their football skills, they need a sturdy youth helmet that's constructed with their size in mind. Safety, construction, comfort and sizing are the most important factors when choosing a helmet.
Safety standard
Football injuries can range from minor to life-altering. A common football-related injury is a concussion. According to the American Academy of Pediatrics, one study of youth players ages 5 to 14 found that the average per-season incidence rate of concussion was 5.1%. A helmet is the number one tool you have to protect your child's health and safety on the field.
The National Operating Committee on Standards for Athletic Equipment recognizes youth football helmets that clear safety standards for players to use on the field. The best practice is to look for helmets approved by this association because they ensure each model is safe, tested and manufactured with reliable materials. Their website provides information on which models of both helmets and facemasks are SEI Certified.
Shell material
A helmet's outer shell is the hard surface that covers the inner padding, which ultimately absorbs impacts. The shell acts as a shield and is typically made of either ABS plastic or polycarbonate.
ABS plastic is more common in youth helmets as it is lighter and more comfortable. It's more pliable, meaning it won't stand up to impacts from adult polycarbonate helmets. But, it also won't cause as much harm to other youth teammates when tackled.
Polycarbonate is what covers most adult helmets used in high school, college and professional leagues. It is more durable and heavier. Because of this, youth leagues often regulate helmet sizes to protect the kids from getting hurt due to unbalanced head-to-head contact.
Comfort
If the helmet isn't comfortable, it affects the player's game. Most helmets come with adjustable elements such as inner padding and chin straps. Some models even provide inflatable inner padding, which you can expand or deflate as needed. They may also include ventilation holes in the shell to prevent overheating. Have your child try on the helmet and adjust these features as necessary until the helmet feels snug and secure.
Size
Before buying a helmet, measure the player's head by wrapping a measuring tape around the crown of their head one inch above the eyebrows. This is where the helmet should sit. Make sure there isn't any space between the temples and inner padding or the jaw and jaw pads. The helmet should not slip around when the player moves their head. Use that measurement to determine what size to buy, as sizing can differ by brand.
FAQ
Are high school helmets youth or adult size?
A. Adult size. Since adult helmets are for players ages 14 and up, most high school football players wear adult helmets. They also wear adult-size helmets for increased protection against injury. Because their teammates likely also wear adult helmets, it's best to do the same. This makes head-to-head contact balanced and less likely to harm one player over the other due to different shell materials.
Can a youth player wear an adult football helmet?
A. It depends on the league. Youth football helmets are for players ages 15 and younger. These players generally are smaller, weigh less and don't play against others with adult helmets. That means they are safe wearing a helmet made of ABS plastic shell. Youth leagues often regulate what size players can wear, citing safety standards as the main reason all players wear the same size helmets.
What you need to buy for youth football safety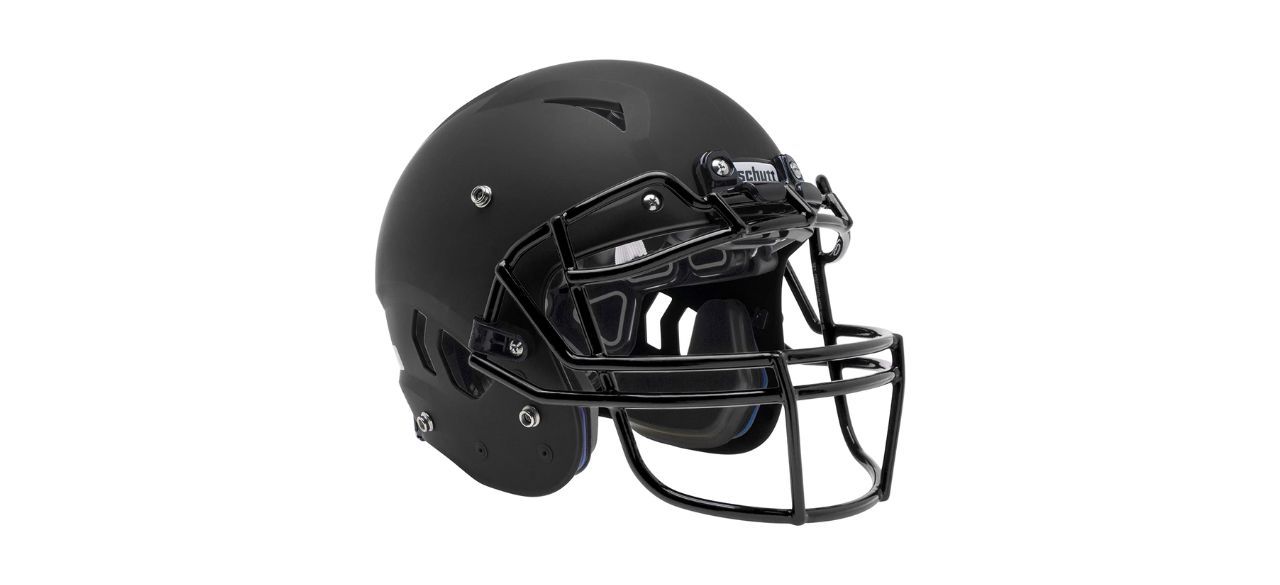 Schutt Sports Vengeance A11 Youth Football Helmet
The low profile and lightweight design make this helmet comfortable. The wide-brim facemask ensures maximum vision during play. It's available in two colors and sizes.
Sold by Amazon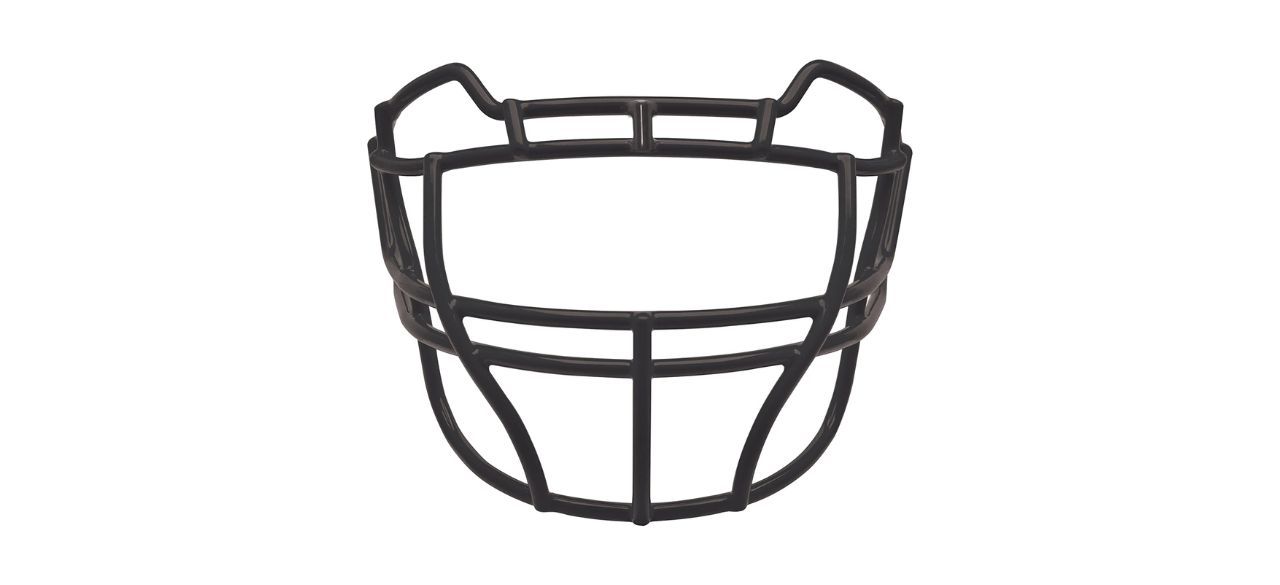 Schutt Sports Vengeance Youth Facemask
Youth facemasks are specifically designed for more flexibility when putting on and taking off the helmet. Pair this facemask with the matching youth helmet for secure protection and maximum vision. Choose between 12 colors to match team uniforms.
Sold by Amazon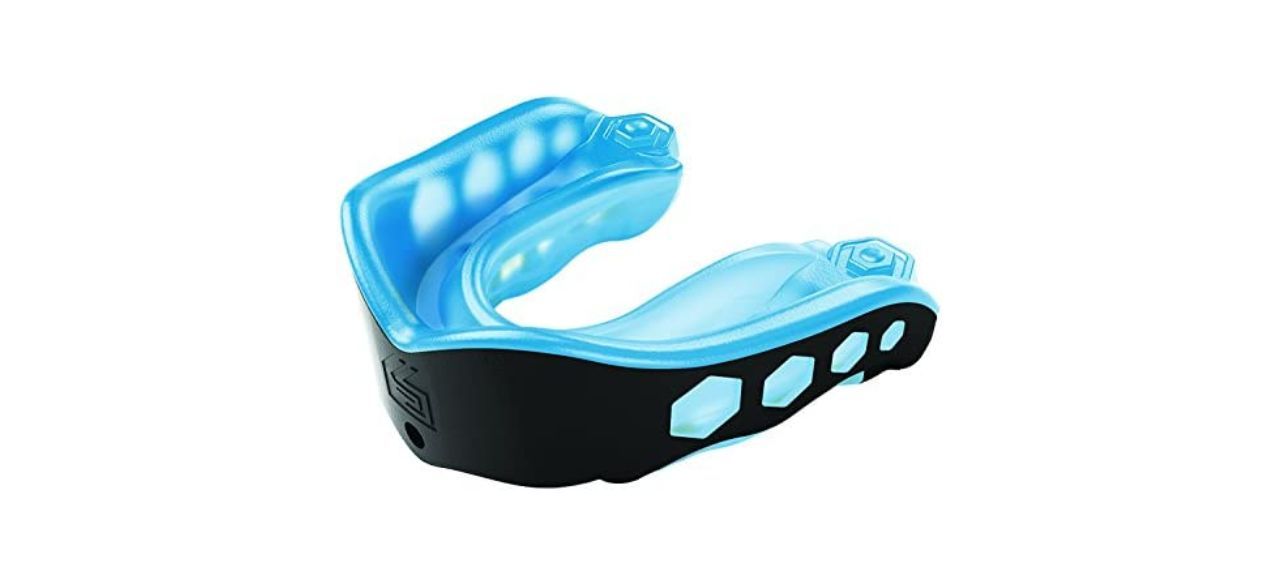 Shock Doctor Youth Gel Max Mouthguard
A quality mouthguard helps protect your child's teeth and jaw while on the field. This model molds to their mouth for a secure and comfortable fit. It also has a breathing channel for easy breathing during play.
Sold by Amazon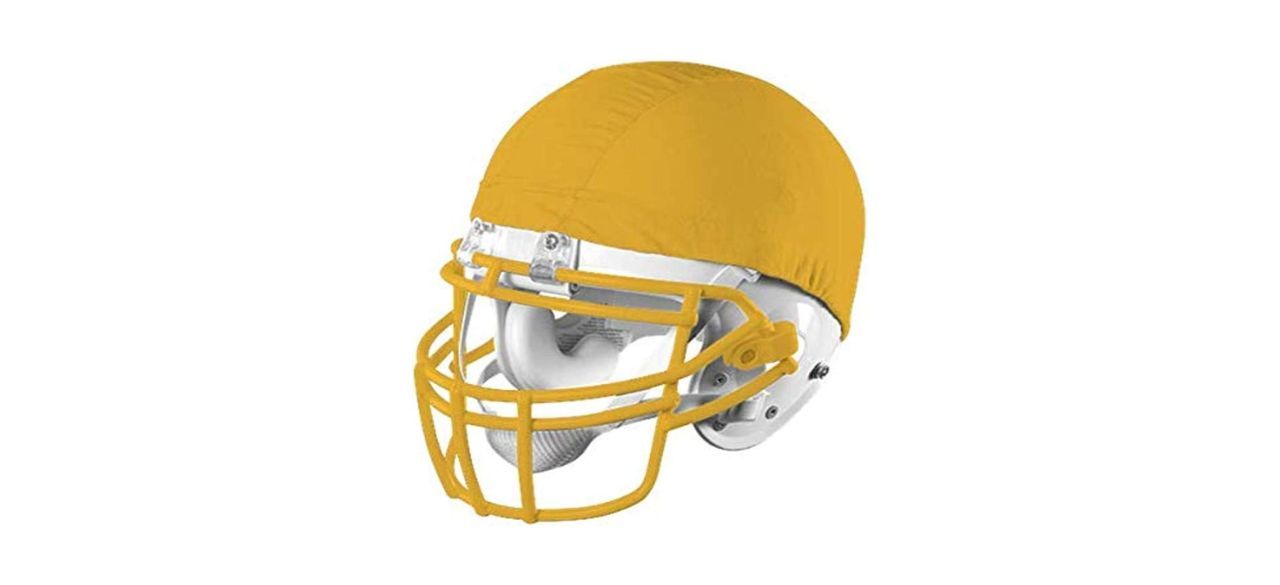 Alleson Athletic Scrimmage Helmet Cover
These bright helmet covers add colorful team indicators for gym classes, team practices and scrimmages. They stretch over most standard helmets with elastic to secure them.
Sold by Amazon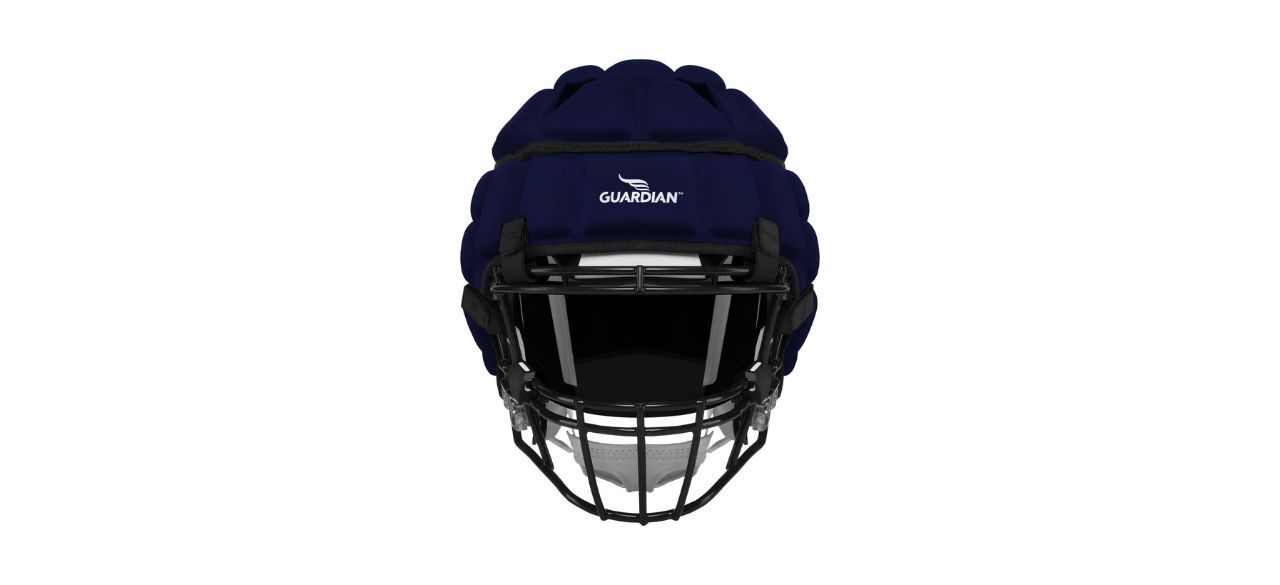 Guardian Protective Helmet Cover
For a colorful practice helmet cover that also doubles as added protection, this model is a great choice. The soft outer contours absorb impacts, reducing the acute impact on the hard shell and preventing greater head injuries. The one-size-fits-all design is simple to attach and remove.
Sold by Amazon
Want to shop the best products at the best prices? Check out Daily Deals from BestReviews.
Sign up here to receive the BestReviews weekly newsletter for useful advice on new products and noteworthy deals.
Katy Palmer writes for BestReviews. BestReviews has helped millions of consumers simplify their purchasing decisions, saving them time and money.
Copyright 2023 BestReviews, a Nexstar company. All rights reserved.