This is an archived article and the information in the article may be outdated. Please look at the time stamp on the story to see when it was last updated.
Why now is the perfect time to upgrade your TV
Fans have been watching the Super Bowl for over half a century. Whether your team made it this year, you just want to see elite-level competition or you only tuned in for the entertainment, when you watch the big game, there's one thing everyone wants: to see it clearly.
While watching one game might not be enough incentive to get a new TV, there's another excellent reason why now is a great time to upgrade. Retailers are trying to reduce inventory to make room for new products. This means it's a great time to shop because it's a buyer's market. Here's some information and a few tips to help you get the best deal on a TV that's made for watching sports.
In this article: Hisense 58-Inch ULED U6 Series Quantum Dot LED 4K UHD Smart Fire TV, Samsung 55-Inch Class Frame Series 4K Quantum HDR Smart TV and Amazon Fire TV 55-Inch Omni Series 4K UHD Smart TV
Set a budget and stick to it (within reason)
The price range for TVs is remarkably wide. Depending on size and features, you could spend anywhere from a couple hundred dollars to a couple thousand dollars (or more). If you plan to spend $500 and you purchase a TV for $1,999, it could do some damage to your budget. However, if spending an extra $100 means you get the best size for your living space, that might be a wiser option than regretting your purchase every time you turn on the TV and realize you need to scoot closer to see clearly.
Get the right size TV for your room
When watching, you don't want to see every individual pixel. Alternatively, you don't want to spend money on resolution and have a screen that's so small you can't appreciate the details. While it ultimately comes down to preference (and how good your vision is), a reasonable starting point is to consider a display that's half the size (measured corner to corner diagonally) of the distance you sit from the TV. In other words, if you sit 10 feet (120 inches) away from the screen, a 5-foot (60-inch) TV will provide a suitable viewing experience for most people.
A 4K TV is the sweet spot
If you prefer watching standard definition, that's fine. You can definitely stay with a 1920 x 1080 screen. However, upgrading to 4K gives you a noticeably crisper picture that's easier to see. A few years ago, 8K resolution seemed like it was going to be the next big thing, but it quickly faded away due to lack of content and a noticeable difference in clarity. For these reasons, getting a 4K TV is usually the best option for most people.
Understand the terminology
There are so many confusing terms that are touted as selling points, it's essential that you know what they mean to help you know exactly what you're getting.
Anti-blur technology: When you're watching fast-paced scenes with a lot of action, such as a football game, the images can blur and make it hard to see details. Anti-blur technology reduces this blur so you can enjoy the action.
Black level: Since it takes light to show a picture on TV, it's difficult to get true, deep blacks. OLED TVs are the best at producing blacker blacks, but most LED TVs can also provide decent results.
HDR: You want a TV with High Dynamic Range. This enhances the picture quality dramatically, giving you a wider range of colors and brighter highlights.
LCD vs. LED: Believe it or not, an LED TV is actually an LCD TV. The difference is the backlighting: an LCD TV uses cold cathode fluorescent lamps, and an LED TV uses light-emitting diodes. In general, an LED TV offers a wider range of colors and contrast than an LCD TV.
OLED: An OLED TV is an advanced version of an LED TV. It delivers contrast control down the individual pixel, while LED TVs only offer regional control. This makes an OLED TV the best on the market, but it's also the most expensive.
Quantum dots: Quantum dot technology resides between LED and OLED in both quality and price.
Refresh rate: The refresh rate lets you know how quickly a TV can refresh its display. The higher the refresh rate, the smoother the picture appears to the human eye. While 60Hz (refreshing 60 times per second) is generally acceptable, for video games and fast-paced action, 120Hz is better.
Smart TV: A smart TV is simply one that is connected to the internet. This feature lets you stream content and run apps.
Don't forget the audio
The weak link in the world of TVs is the audio. It often seems that the more you spend on the television to get a sleek, thin, Ultra HD screen with HDR, the less impressive the sound is. To remedy that, unfortunately, your best course of action is to purchase a surround sound system.
Consider an older model
The best way to get a quality TV at a low price is to shop last year's models. Since technology has somewhat leveled off, you won't miss much by purchasing the bestselling TV from the previous year, and you can usually get these models for hundreds of dollars less than the newest version. The important thing is to do your homework and make sure last year's model has all the features you want.
Stick with recognized and trusted brands
If you aren't big on legwork and research and you just want to buy a good TV that will suit your needs, the easiest way to do that is to shop recognizable brand names. There is always the chance you'll get a dud or not be happy by shopping this way, but if you don't want to put in the work (or read this entire article), this strategy gives you the best chance of getting an adequate TV.
Best deals on TVs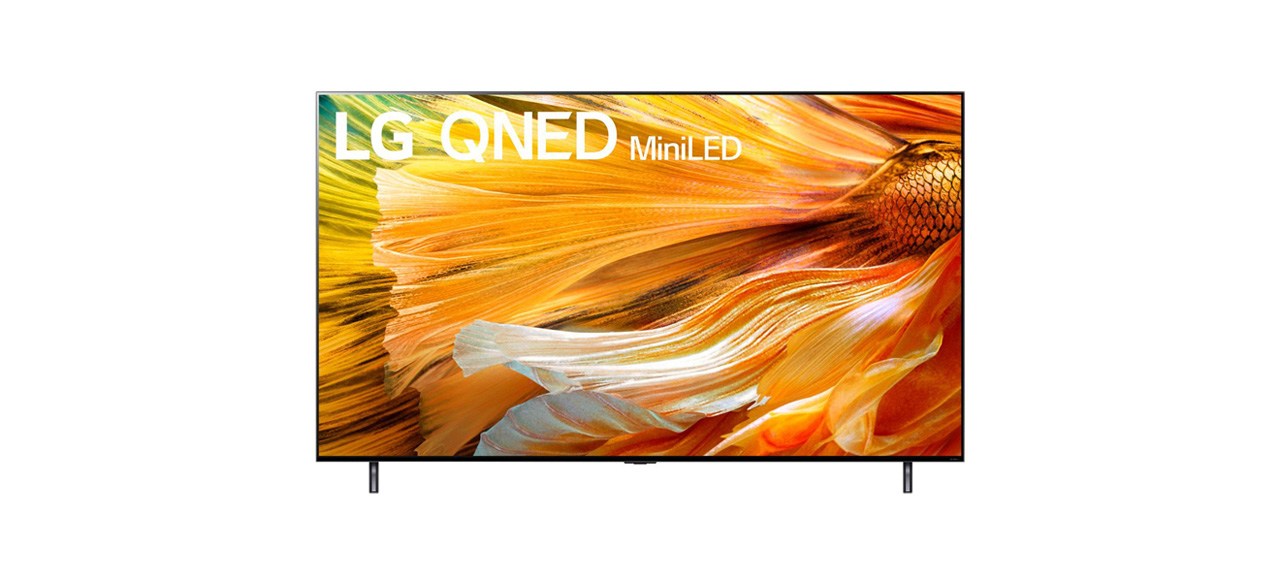 LG 75-Inch Class 83 Series QNED Mini-LED 4K UHD Smart webOS TV
The AI driving this TV adjusts picture and audio to give you the brightest colors and the deepest blacks possible for each scene. The mini LEDs help deliver a smoother picture so you can see every detail of the game.
Sold by Best Buy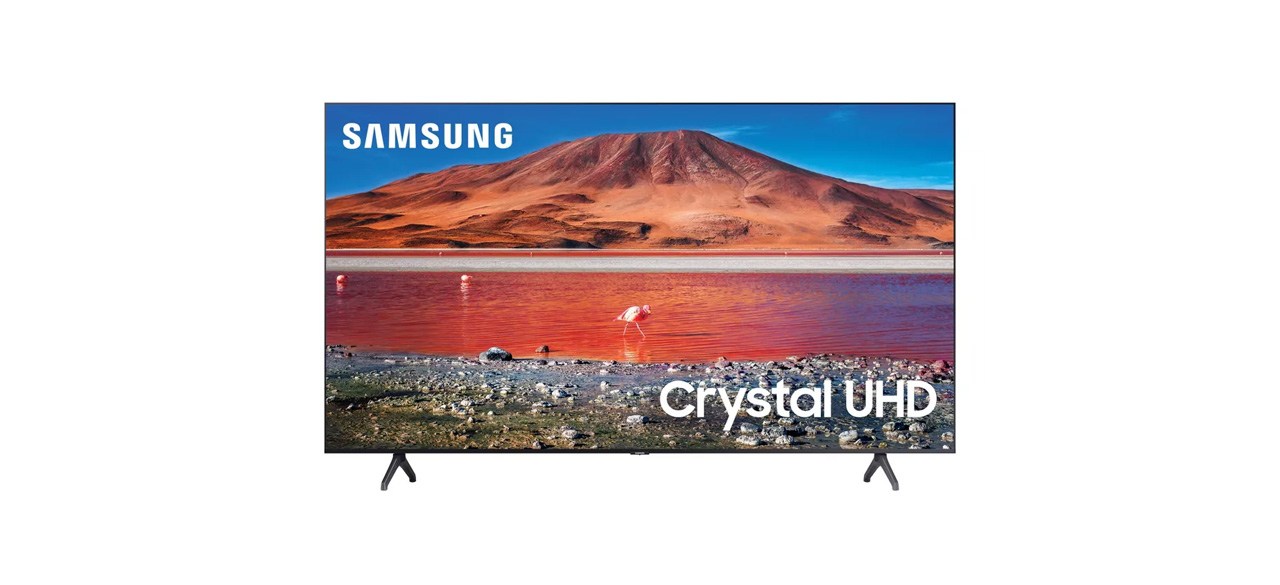 Samsung 65-Inch Smart 4K Crystal HDR UHD TV TU7000 Series
This TV can auto-adjust settings to give you the highest quality and smoothest picture. The HDR coupled with the Crystal processor produces a remarkably crisp 4K image, no matter the input resolution.
Sold by Target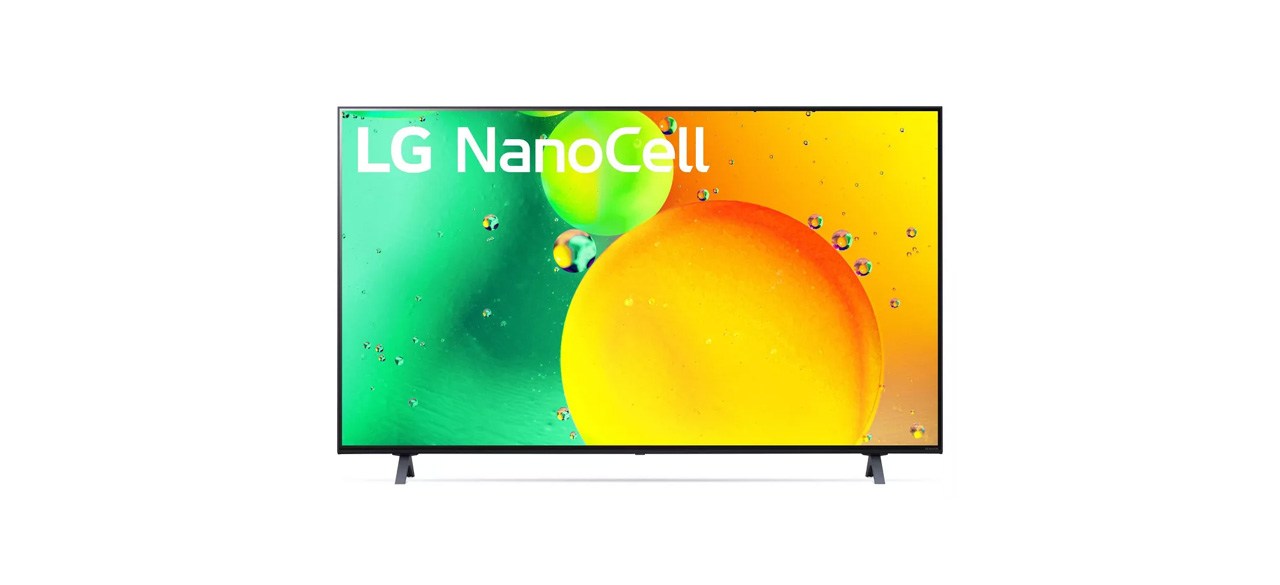 LG 65-Inch NanoCell 4K UHD Smart LED HDR TV
NanoCell technology combined with the quad core processor provides a smooth and vivid viewing experience with enhanced color and contrast. If desired, this TV can serve as the control center for your entire smart home setup.
Sold by Target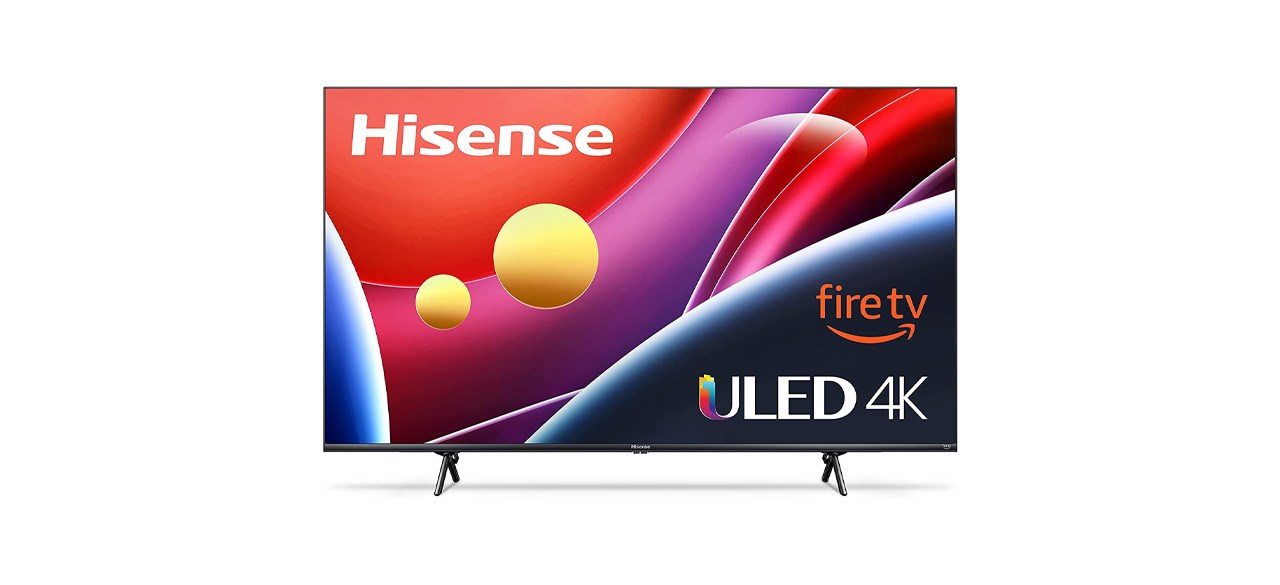 Hisense 58-Inch ULED U6 Series Quantum Dot LED 4K UHD Smart Fire TV
This is Hisense's quantum dot offering. It features 32 local dimming zones to deliver a quality HDR experience. It has a 60Hz native refresh rate and HDMI 2.1. The built-in Fire TV means you immediately have access to all of your favorite entertainment apps.
Sold by Amazon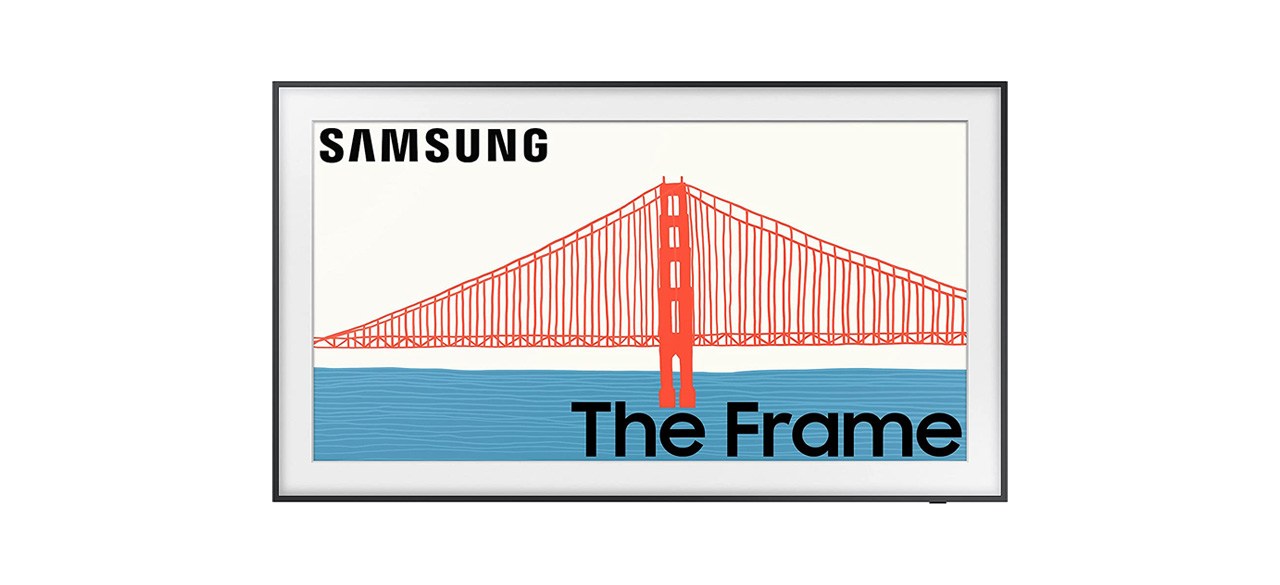 Samsung 55-Inch Class Frame Series 4K Quantum HDR Smart TV
This model stands out from other TVs because it turns into artwork when not in use. The thin frame makes it possible to display replicas of paintings from museums and galleries when you aren't watching sports, a movie or other content.
Sold by Amazon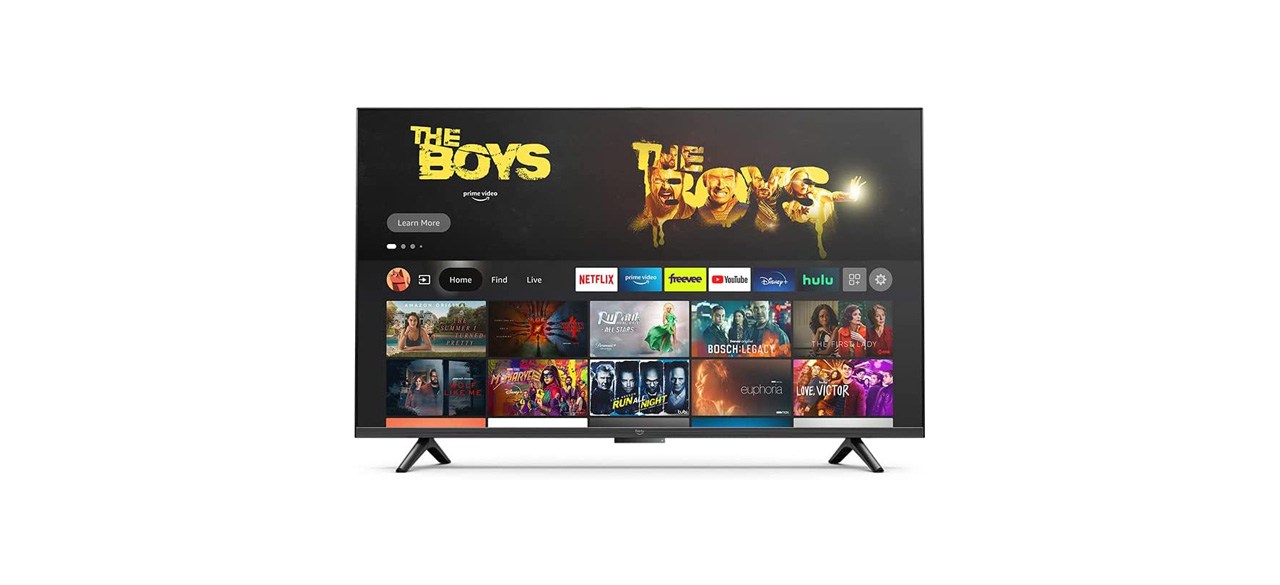 Amazon Fire TV 55-Inch Omni Series 4K UHD Smart TV
Amazon shines when it comes to delivering value. This smart TV is affordable, yet offers 4K Ultra HD with HDR 10 to give you a crisper, more vibrant picture with brighter colors. It has three HDMI inputs so you can connect multiple devices, and offers built-in voice control so you can enjoy hands-free TV.
Sold by Amazon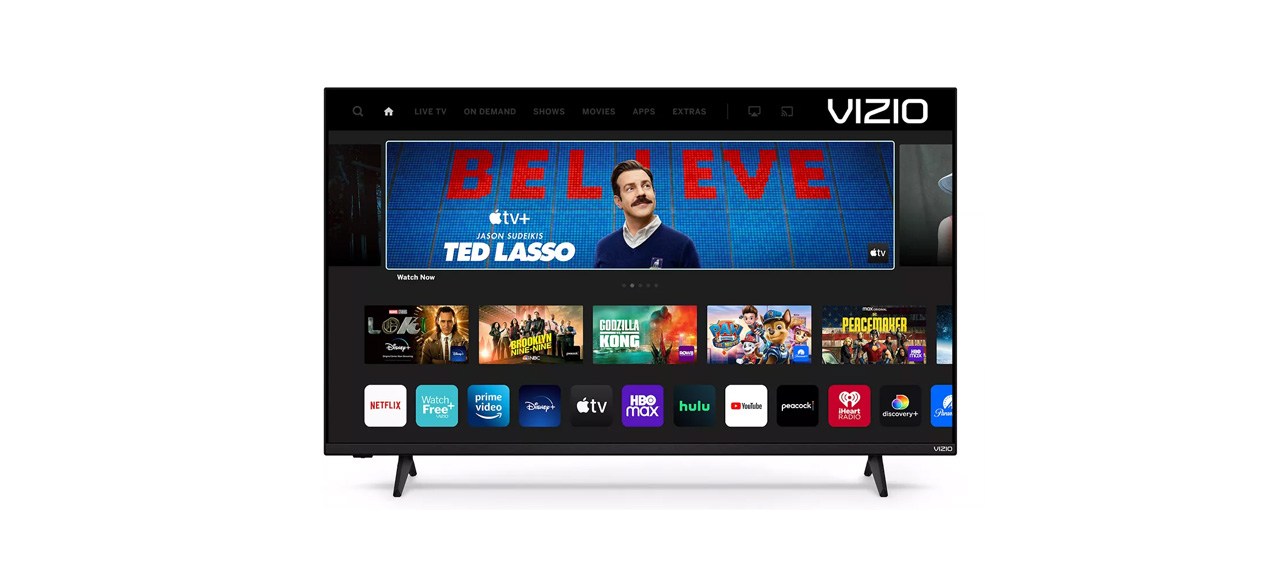 Vizio V-Series 50-Inch 4K Smart TV
This 50-inch model has built-in tri-band Wi-Fi 6E for faster speeds, allowing you to stream without affecting other connected devices in your home. The included voice remote lets you access content just by asking, and it comes with HDMI 2.1 and built-in Bluetooth connectivity.
Sold by Kohl's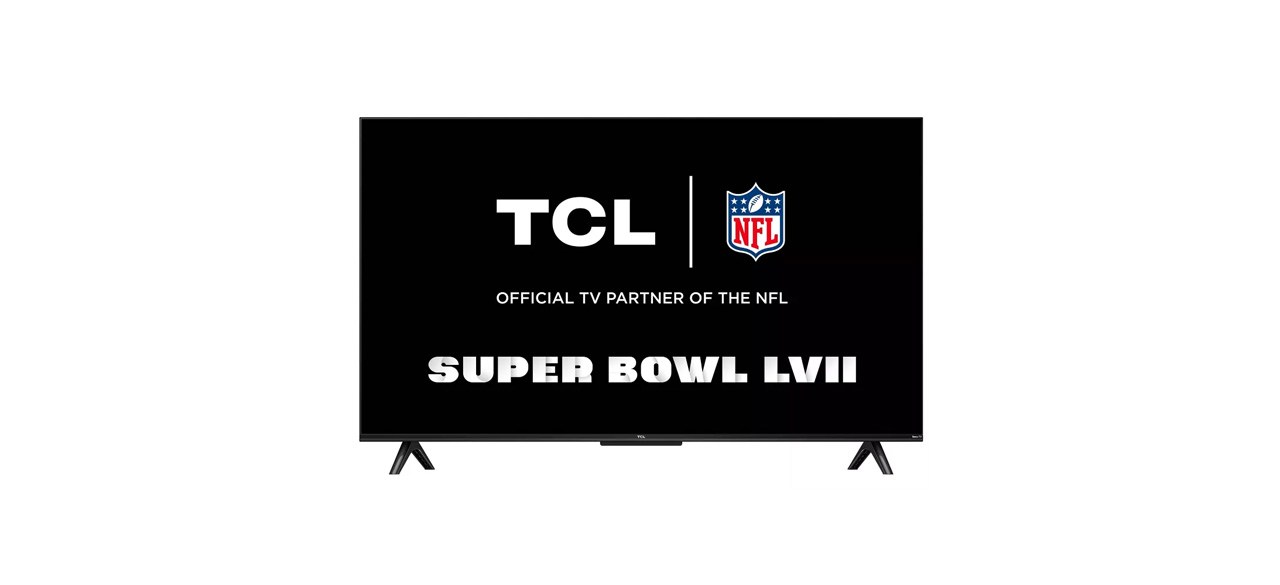 TCL 43-Inch 4K UHD HDR Smart Roku TV
If budget is your primary concern, this smaller option might be the right fit for you. It has everything you need, from a 4K display to a 60Hz refresh rate. However, at 43 inches, it's best for a more intimate Super Bowl crowd.
Sold by Target
Want to shop the best products at the best prices? Check out Daily Deals from BestReviews.
Sign up here to receive the BestReviews weekly newsletter for useful advice on new products and noteworthy deals.
Allen Foster writes for BestReviews. BestReviews has helped millions of consumers simplify their purchasing decisions, saving them time and money.
Copyright 2023 BestReviews, a Nexstar company. All rights reserved.